Welcome to the weekly newsletter of the Michigan Energy Innovation Business Council (Michigan EIBC), the business voice for advanced energy in Michigan. Here's what's new this week:
Gov. Whitmer Names Dan Scripps As Chairman Of The Michigan Public Service Commission
Michigan EIBC congratulates Dan Scripps, who will replace Sally Talberg as chairman of the Michigan Public Service Commission (MPSC) effective July 27. Scripps, who has been a commissioner since 2019, previously served as president of Michigan EIBC.
Chairman Talberg is being considered for a position as a member of the board of directors of the Electric Reliability Council of Texas (ERCOT). Talberg will remain as an MPSC commissioner, pending approval from the Public Utility Commission of Texas. 
---
Federal Regulators Reject Controversial Petition Regarding Distributed Energy Resources
 This week brought the good news that the Federal Energy Regulatory Commission (FERC) rejected a petition that could have negatively affected the ability of states like Michigan to ensure distributed energy resources are fairly compensated.
As this newsletter discussed a few weeks ago, the petition asked FERC to declare it has jurisdictional authority over behind-the-meter generation, which would have upended the precedent that states can regulate these generation sources through policies like net metering.
A wide variety of groups, including the National Association of Regulatory Utility Commissioners and a group of Michigan state legislators, had opposed the petition and asked FERC to reject it. 
---
Governor's Appointments to State Construction Code Commission Matter for Advanced Energy
Gov. Whitmer on July 10 made several appointments to the State Construction Code Commission, a body that can influence the adoption of codes that promote greater energy efficiency for new buildings, and also the buildings' readiness for advanced energy technologies like all-electric equipment.
The appointments to the commission include Shanna Draheim, policy research director for the Michigan Municipal League and a speaker at previous Michigan EIBC EV Convenings, and Justin Schott, executive director of EcoWorks.
As Michigan EIBC and speakers from Rocky Mountain Institute and BlocPower explored at a recent webinar, building electrification is an important subject for the enablement of advanced energy technology. This year, the state of Michigan will be looking at adopting new residential codes, potentially including new standards that require new homes to be "electrification-ready" with circuits that allow electric appliances to be more easily installed.
The appointments are subject to the advice and consent of the state Senate. 
---
NextEnergy Partners With Efficient Heating Tech Company
In the latest example of entrepreneurship in energy innovation coming out of Detroit, Michigan EIBC member NextEnergy recently announced a partnership with Heat X, an Auburn Hills-based company that is working to make heating more cost and energy-efficient.
NextEnergy will be using its resources as an innovation accelerator to help Heat X scale up its technology, which uses magnetocaloric and magnetic induction to generate heat, reducing the need for burning fuels like gas. The company is looking for applications of this technology in residential appliances like dryers, commercial buildings, industrial processes and electric vehicle heaters.
At a recent virtual event, Michigan EIBC brought members together to discuss entrepreneurship in the area and the work of other accelerators like the Centrepolis Accelerator at Lawrence Technological University.  
---
New Panel Discussion on Grid Modernization at Energy Innovators Virtual Conference on August 27
The 8th Annual Energy Innovators Conference is coming up soon on August 27, and Michigan EIBC continues to announce exciting new speakers for the event.
We can announce that Richard Kauffman, chairman of the New York State Energy Research and Development Authority (NYSERDA) and chair of Generate Capital, will be on a panel to discuss grid modernization. New York has been one of the leading states for regulatory changes to promote the transition to more distributed energy, and Kauffman previously served as the state's first "energy czar." The panel will be moderated by MPSC Chairman Dan Scripps.
Register Today
Discussion on Grid Modernization with Richard Kauffman
moderated by MPSC Commissioner Daniel Scripps
Additional speakers include:
TED-Style Talk with Nat Bullard:
Advanced Energy and Power Sector Trends
Fireside Chat with Katherine Hamilton on Entrepreneurship
moderated by Kwafo Adarkwa
The keynote speaker for the virtual conference is Patti Poppe, President and Chief Executive Officer of Jackson, Michigan based CMS Energy and its principal subsidiary, Consumers Energy, Michigan's largest utility and the nation's fourth largest combination utility. 
Event Sponsors
Terawatt Level
Gigawatt Level
Megawatt Level
Kilowatt Level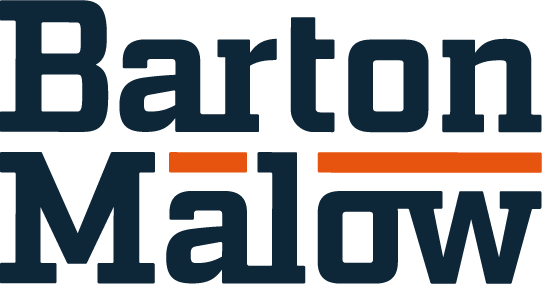 ---
New Members

Advanced Energy Storage, LLCThe Company has invented, developed and engineered an innovative energy storage and management system to: (1) provide sustainable critical power for infrastructure during emergency electrical grid outages, (2) manage peak load energy demand to lower utility costs for businesses and (3) serve as backup power to increase efficiency and output of other energy sources (e.g., hydroelectric, wind). The energy system is a mid-density, environmentally "green", highly efficient and superior storage solution compared to lithium-ion and other chemical based battery storage systems. Our Power Pack Energy System, which is primarily used for emergency and back-up power applications, is uniquely designed as a scalable 20' x 8' battery unit. The Base Power Pack energy system stores 100kW hours of energy. The Standard Power Pack energy unit contains a wind turbine with a telescoping tower that when deployed can recharge the system in approximately 6 to 14 hours (depending on average wind speed) and can make the system fully sustainable off the grid. In addition, the Standard unit's roof contains a bank of solar panels used to power the control panel lights, security system and the electronic controls inside the battery unit in the event the unit needs to be awakened and deployed from a fully discharged state. Its weight (approximately 34,000 lbs makes it air transportable using any one of 3 heavy lift commercial helicopters available in the US.
Circle PowerCircle Power is a Michigan-based renewable energy development company focused on high value generation. Circle Power's partners have over fifty years of collective experience during which they have been responsible for the development, construction or operation of several gigawatts of power projects and over three billion dollars of assets.
Prime Energy Contract ServicesPrime Energy C.S. was founded in 2015 to offer clients applied engineering disciplines for common technologies related to battery and energy storage systems. Specifically, the company designs custom energy storage products and systems for various high-tech clients in need of unique energy storage solutions. These services and customizations include solid state metal joining, cell design principles, thermal management, mechanized pilot assembly, prototyping and systems integration.
Prime Energy C.S. manufactures and distributes Lithium Battery Modules designed for industrial and commercial applications. THe Modular Energy Cube (MEC) incorporates a reduced part count, redundant power bus connections and low cost manufacturing overhead Additionally, each system is designed and priced to the needs of the client.
Renewing Members
Generate Fremont Digester, LLCGenerate Capital is a specialty finance company that builds, owns, operates, and finances infrastructure assets involving the world's critical resources: energy, water, agriculture and basic materials.
Helios SolarHelios Solar provides turnkey solutions for Utility, Commercial, and Residential Photovoltaic Installations. Our founding principles of Environment, Economics, and Engineering guide our practices with the goal of designing and constructing the most efficient, value driven solar installations possible.
Petros PACE FinancePetros PACE Finance has quickly become a national leader in providing low-cost, long-term PACE financing to commercial property owners. Petros PACE Finance has significant institutional backing and was founded by a team with a collective 60+ years of experience in building and assisting companies with strategic capital, advice, and strong business relationships. We have been involved in the PACE market since 2010 and have played a major role in the implementation of many PACE programs. Through our knowledge and experience, we have developed a flexible financing program designed to seamlessly help property owners and industry partners reap the many benefits of PACE financing.
The Green PanelIncorporated on June 12, 2007 The Green Panel, Inc. is a Michigan-based turnkey solar PV company that Engineers, Furnishes, and Installs (EF&I) solar photovoltaic systems. Our goal is to build long-lasting relationships with our customers, exceeding their expectations. The Green Panel often finds itself as an educator through the engineering, furnishing, and installing process because of our 12+ year history in the renewable energy market. We have serviced residential, commercial, industrial and educational entities throughout the State of Michigan, with offices in Brighton/Grand Rapids and a warehouse in Brighton. Our installers are all W-2 employees and we have our own fleet of trucks/trailers.
---

Michigan Energy News
National Energy News
---
Online Resources
Due to the number of events that have been canceled or postponed due to the pandemic, we are sharing some online events, webinars and tutorials on advanced energy topics that may be of interest.
The National Regulatory Research Institute has a three-part webinar series on "The Impact of COVID-19 on Utility Rate Making."
Due to COVID-19, PlugVolt is offering complimentary access to a webinar series that provides a guide to how to select primary and secondary cells for battery products.
The Small Business Association of Michigan has many online resources including Youtube webinars and daily video briefings about COVID-19 and how small businesses in Michigan can cope.
Norton Rose Fulbright regularly organizes webinars featuring experts and executives of major companies, such as this one on the challenges that COVID-19 and low commodity prices pose to the energy industry.
The Clean Energy Group has a huge archive of webinars and presentations related to net metering, energy efficiency, EVs, energy storage and much more.
The Energy Storage Association has a number of upcoming and recorded webinars covering many different facets of energy storage. 
---
Michigan Energy Events
Every Tuesday at noon from June 23 to August 25, Michigan EIBC member Michigan CAT is holding an Advanced Energy 101 training series of webinars for engineers, focusing on software tools, design resources and project development for distributed power generation systems. Participants can earn up to 10 professional development hours. Register for free by June 22.
Sustainable Agriculture Research & Education's workshop on simulating the payback of solar PV systems has sessions on July 28, July 30, Aug 4 and Aug 6. Learn more here.
The Michigan Energy Providers Conference is switching to a virtual format and will occur on July 30.
PlugVolt's next Battery Seminar has been postponed from the previous dates of July 21-23 to October 6-8 in Bloomfield Hills, Mich. 
The NetZeroBuild Summit 2020, bringing together the key stakeholders involved in the Midwest's value chain for net-zero construction in residential, commercial, academic and government buildings, is in Novi from August 25-26 (New dates due to delay related to the coronavirus.)  
National Energy Events
The Great Plains Institute is holding a webinar series on the Midwestern clean fuels policy. Two webinars will discuss how a clean fuels policy can support transportation electrification, starting with experience in California (July 20 webinar) and ending with the potential impacts for the Midwest (Aug 4 webinar). Learn more here.
Opportunities
The Michigan Department of Natural Resources released new RFPs for utility-scale solar systems at sites in northern Michigan, one in Dickinson County and the other in Crawford County. Find more information here.
The Kent County Department of Public Works is looking for an anchor tenant for its planned Sustainable Business Park. Learn about the RFP here.
The Green Task Force is requesting that non-profit and faith-based organizations fill out a brief survey to assess readiness for solar projects.
The Michigan Economic Development Corporation's PlanetM Testing Grant gives mobility companies the opportunity to access testing facilities around the state, including Mcity at the University of Michigan. Apply here.
Ann Arbor Public Schools have an RFP for an electric bus charging station.
The Detroit 2030 District is a free program that challenges Detroit building owners and managers to reduce wasted energy. Those that achieve the greatest reductions from the prior-year baseline will be recognized at the first annual Detroit Energy Challenge Award Ceremony in 2021. Visit 2030districts.org/Detroit to find out more information including how a building can apply.
The Michigan Energy Office's Small Manufacturers Energy Waste Reduction Incentive Pilot is offering rebates of up to $15,000 per company for small manufacturers that can implement energy efficiency activities between Oct. 1, 2019 and July 31, 2020. There is a 100% minimum match requirement. Click here to learn more about eligibility and apply.