Welcome to the weekly newsletter of the Michigan Energy Innovation Business Council (Michigan EIBC), the business voice for advanced energy in Michigan. Here's what's new this week:

Photo: Gerry Machen, Creative Commons
Voluntary Green Purchasing Programs in Michigan Have Come a Long Way, and More Change Is Coming
This year, Michigan regulators will be considering substantial expansions to Consumers Energy's programs allowing customers to make direct purchases of renewable energy. So it is a good time to look back at what Michigan has done so far with the growing market of renewable energy procurement for corporate customers.
In an article published at Energy News Network on June 15, Michigan EIBC President Laura Sherman writes:
[This market] is resilient in large part due to the work done by state regulators and policymakers in concert with purchasers and renewable project developers to craft programs that meet several criteria demanded by customers: prices that are competitive with what can be purchased on the market; flexibility to allow for customizing the term, type and amount of energy purchased; and the ability to create new sources of renewable energy that would not otherwise exist and offset amounts of the non-renewable energy that customers consume.
---
Michigan Legislators, Utility Regulators Rally Against Petition Before FERC
Numerous stakeholders including the National Association of Regulatory Utility Commissioners (NARUC) and a bipartisan group of Michigan state senators recently called upon the Federal Energy Regulatory Commission (FERC) to reject a proposal that could lead to federal interference with state policies governing distributed generation.
As we discussed a few weeks ago, the pending petition that asks FERC to declare authority over any behind-the-meter generation source (such as rooftop solar) would, if granted by the agency, potentially block state-level policies to recognize the value of distributed generation sources.
The group of 10 Michigan state senators filed a letter this week with FERC, arguing that this petition "if approved… would undermine the intent of the Michigan legislature, make void years of work by the Michigan Public Service Commission [MPSC], utilities, and outside stakeholders, and significantly limit the State's ability to design creative retail programs that make our grid more resilient and efficient." The MPSC has requested to participate as an intervening party in FERC's consideration of the petition.
Meanwhile, NARUC filed a protest against the petition with FERC, which contends that the New England Ratepayers Alliance (the group behind the petition) "disregarded the potential for disruption to the system and the detrimental effect on retail customers and state and federal policy makers, who have relied for decades on FERC's determination that net energy metering falls within state retail ratemaking jurisdiction."
---
Prospective Members: Learn About Michigan EIBC Membership Benefits on June 29
Prospective members are invited to join us for a How Membership Adds Value to Your Business virtual meeting on Monday, June 29 from 1:00 to 2:00 pm EST.

During the meeting, you will:
Learn more about the advanced energy industry in Michigan
Learn how Michigan EIBC can help you gain the connections, networks, and policies that your business needs to grow in Michigan
Learn about the organization and our activities from EIBC staff, key legal and legislative partners, and EIBC board members
Hear from variety of Michigan EIBC members on why they joined the organization; and lastly…
Ask questions!
---
Michigan EIBC's Laura Sherman and Peninsula Solar Testify Before House Energy Committee on Distributed Solar Legislation
The pandemic might have slowed down distributed generation in the first half of 2020, but as the economy reopens, customer demand for on-site renewable energy is roaring back. That means the passage of legislation to lift the cap on distributed generation for Michigan utilities is as important as ever. On June 16 Michigan EIBC President Laura Sherman and Ben Schimpf, project manager for Michigan EIBC member Peninsula Solar, testified before the Michigan House Energy Committee in favor of HB 5145, which would eliminate arbitrary caps and prevent a situation where additional distributed generation is blocked in the service territories of major utilities.
Michigan EIBC and members last testified before the Michigan legislature on this issue in March. As Ben Schimpf explained at the June 16 hearing, the demand for distributed solar proved resilient throughout the economic shutdown.
"Although our business slowed between March and May due to the pandemic, we found demand for solar stayed consistent," he said. Now, "we are installing systems full-time. Our experience gives us hope that the industry will be quick to recover and restore valuable jobs."
"This moment writes the future for distributed generation in Michigan. We will either move forward, grow a resilient grid and provide highly-skilled Michigan jobs and fulfill residents' desires for renewable energy, or hit a cap and stagnate, driving out industry with great economic potential," Schimpf said.
Dr. Sherman talked about how many of the small businesses that drive the distributed generation industry have been hit hard by the pandemic, and if the cap is lifted, they will get hit hard once again. "Four months ago we represented this bill as a critical job creation bill," she said. "Now, it really is much more than that. It's a no-cost way to revitalize this industry. It's a small business protection bill."
---
Register for Energy Innovators Conference (and Happy Hour!) for August 27
The 8th Annual Energy Innovators Conference will take place virtually on Thursday, August 27 from 1:30 to 5:00 pm EST.
We have just announced the first of the speakers for the conference!
Fireside Chat with Katherine Hamiltonmoderated by Kwafo Adarkwa

Click here to read Katherine and Kwafo's full bios.
The keynote speaker for the virtual conference is Patti Poppe, President and Chief Executive Officer of Jackson, Michigan based CMS Energy and its principal subsidiary, Consumers Energy, Michigan's largest utility and the nation's fourth largest combination utility.
Event Sponsors
Terawatt Level
Gigawatt Level
Megawatt Level
Kilowatt Level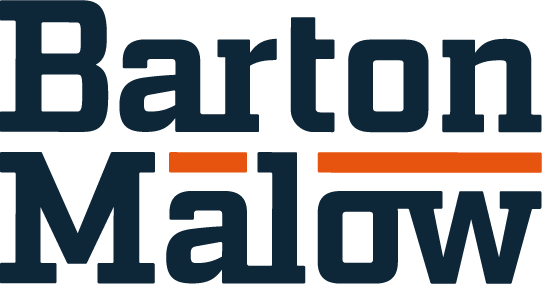 ---



Michigan Energy News
National Energy News
---

Online Resources
Due to the number of events that have been canceled or postponed due to the pandemic, we are sharing some online events, webinars and tutorials on advanced energy topics that may be of interest.
The National Regulatory Research Institute has a three-part webinar series on "The Impact of COVID-19 on Utility Rate Making."
Due to COVID-19, PlugVolt is offering complimentary access to a webinar series that provides a guide to how to select primary and secondary cells for battery products.
The Small Business Association of Michigan has many online resources including Youtube webinars and daily video briefings about COVID-19 and how small businesses in Michigan can cope.
Norton Rose Fulbright regularly organizes webinars featuring experts and executives of major companies, such as this one on the challenges that COVID-19 and low commodity prices pose to the energy industry.
The Clean Energy Group has a huge archive of webinars and presentations related to net metering, energy efficiency, EVs, energy storage and much more.
The Energy Storage Association has a number of upcoming and recorded webinars covering many different facets of energy storage.
---

Michigan Energy Events
Every Tuesday at noon from June 23 to August 25, Michigan EIBC member Michigan CAT is holding an Advanced Energy 101 training series of webinars for engineers, focusing on software tools, design resources and project development for distributed power generation systems. Participants can earn up to 10 professional development hours. Register for free by June 22.
Michigan EIBC member Lean & Green Michigan invites you to join the Virtual Southeast Michigan PACE Summit on June 30, which will include presentations on Southeast Michigan-based PACE projects, panel discussions on energy financing and the economic benefits of energy efficiency, and updates on local sustainability efforts. Register here.
The Michigan Energy Providers Conference is switching to a virtual format and will occur on July 30.
PlugVolt's next Battery Seminar has been postponed from the previous dates of July 21-23 to October 6-8 in Bloomfield Hills, Mich.
The NetZeroBuild Summit 2020, bringing together the key stakeholders involved in the Midwest's value chain for net-zero construction in residential, commercial, academic and government buildings, is in Novi from August 25-26 (New dates due to delay related to the coronavirus.)
National Energy Events
On June 29, the Great Plains Institute is hosting a webinar on "Best Practices for Standby Rates for Combined Heat and Power." The purpose of this upcoming survey is to begin to critically examine emerging recommended practices for standby rates with interested stakeholders such as regulators, potential CHP users, developers, technical experts, and utilities. Register here.
Opportunities
The Michigan Department of Natural Resources released new RFPs for utility-scale solar systems at sites in northern Michigan, one in Dickinson County and the other in Crawford County. Site visits will occur June 24 and 25. Find more information here.

The Kent County Department of Public Works is looking for an anchor tenant for its planned Sustainable Business Park. Learn about the RFP here.

The Green Task Force is requesting that non-profit and faith-based organizations fill out a brief survey to assess readiness for solar projects.

The Michigan Economic Development Corporation's PlanetM Testing Grant gives mobility companies the opportunity to access testing facilities around the state, including Mcity at the University of Michigan. Apply here.

Ann Arbor Public Schools have an RFP for an electric bus charging station.

The Detroit 2030 District is a free program that challenges Detroit building owners and managers to reduce wasted energy. Those that achieve the greatest reductions from the prior-year baseline will be recognized at the first annual Detroit Energy Challenge Award Ceremony in 2021. Visit 2030districts.org/Detroit to find out more information including how a building can apply.

The Michigan Energy Office's Small Manufacturers Energy Waste Reduction Incentive Pilot is offering rebates of up to $15,000 per company for small manufacturers that can implement energy efficiency activities between Oct. 1, 2019 and July 31, 2020. There is a 100% minimum match requirement. Click here to learn more about eligibility and apply.