Welcome to the weekly newsletter of the Michigan Energy Innovation Business Council (Michigan EIBC), the business voice for advanced energy in Michigan. Here's what's new this week:
Michigan EIBC Event Looks at Opportunities for Startups and Entrepreneurs
A recent piece by Michigan EIBC President Dr. Laura Sherman discussed how the Michigan economy is more innovative thanks to the rich supply of advanced energy manufacturing companies. Dan Radomski, director of the Lawrence Technological University Centrepolis Accelerator, works to foster the next generation of those innovative manufacturing companies by providing resources to local startups in the areas of small manufacturing and hardware development. Dan, along with Energy Foundry Vice President Judy Li, spoke about the entrepreneurial aspects of advanced energy at the latest Michigan EIBC "Bring Your Own Lunch (& Learn)" webinar for members on June 25.
Li discussed some of the opportunities and challenges for startups attempting to tap VC investments. A company might have a great business model and a chance for a prosperous future, but still not be right for VCs. That's because VCs target companies that can deliver the "next big thing" that will produce large returns over a relatively short time period, such as five years.
The Centrepolis Accelerator, meanwhile, has participated in the development of 19 early-stage companies, and creates "an atmosphere that helps second stage start-ups and intrapreneurs accelerate their companies to the next level," as their website describes. Radomski talked about how the accelerator and their companies are often engaged with utility pilot programs.
Stay tuned for the next "Bring Your Own Lunch (& Learn)" for members later this month! 
---
Respond to Combined Heat and Power Survey by July 10
Great Plains Institute (GPI) has launched a survey requesting feedback on best practices in standby rates for combined heat and power (CHP). According to Lola Schoenrich, Vice President for Communities at GPI, "best practices for standby rates have begun to emerge, but additional work is needed to further define and standardize these practices. The purpose of this survey is to begin to critically examine these emerging recommended practices with interested stakeholders such as regulators, potential CHP users, developers, technical experts, and utilities." Please click here to participate in the survey. Responses are due by Friday, July 10.
---
Gov. Whitmer Formally Launches Office of Future Mobility and Electrification
After an initial announcement in February, Gov. Whitmer said July 2 that her administration has formally launched the Office of Future Mobility and Electrification, naming Trevor Pawl as Chief Mobility Officer.
 "The new office will work across state government, academia and private industry to enhance Michigan's mobility ecosystem, including developing dynamic mobility and electrification policies and supporting the startup and scale up of emerging technologies and businesses," the governor's office said in a news release.   
---
RSVP for Energy Storage Convening on July 8
Please join us for a virtual Energy Storage Convening on Wednesday, July 8 from 1:00 to 3:00 pm EST.
Speakers will review the state of the energy storage market in Michigan and a panel of industry experts will share what creates the right market conditions for energy storage companies to thrive. Participants will also be asked to think collaboratively about the challenges the energy storage industry faces.
Expert speakers and panelists will be announced in the coming weeks.

Register today!
Sponsored by:
---
Register for Energy Innovators Conference (and Happy Hour!) for August 27
 The 8th Annual Energy Innovators Conference will take place virtually on Thursday, August 27 from 1:30 to 5:00 pm EST.
Speakers include (more to be announced soon):
Special Guest Speaker: Nathaniel Bullard, BloombergNEF

 Nathaniel (Nat) Bullard is chief content officer for BloombergNEF, Bloomberg's primary research service on energy, transportation, commodities, and technology. He is also a contributor to Bloomberg Green where he writes frequently on energy, transport, technology, and finance. Fireside Chat with Katherine Hamiltonmoderated by Kwafo Adarkwa

Click here to read Katherine and Kwafo's full bios.
The keynote speaker for the virtual conference is Patti Poppe, President and Chief Executive Officer of Jackson, Michigan based CMS Energy and its principal subsidiary, Consumers Energy, Michigan's largest utility and the nation's fourth largest combination utility.
Event Sponsors
Terawatt Level
Gigawatt Level
Megawatt Level
Kilowatt Level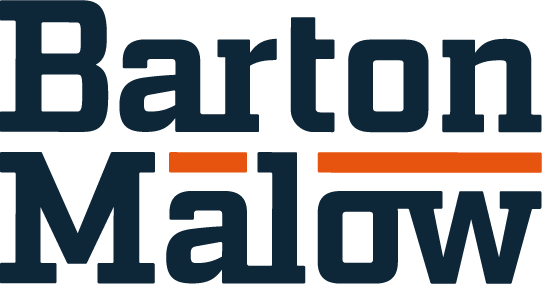 ---


Michigan Energy News
National Energy News
---

Online Resources
Due to the number of events that have been canceled or postponed due to the pandemic, we are sharing some online events, webinars and tutorials on advanced energy topics that may be of interest.
The National Regulatory Research Institute has a three-part webinar series on "The Impact of COVID-19 on Utility Rate Making."
Due to COVID-19, PlugVolt is offering complimentary access to a webinar series that provides a guide to how to select primary and secondary cells for battery products.
The Small Business Association of Michigan has many online resources including Youtube webinars and daily video briefings about COVID-19 and how small businesses in Michigan can cope.
Norton Rose Fulbright regularly organizes webinars featuring experts and executives of major companies, such as this one on the challenges that COVID-19 and low commodity prices pose to the energy industry.
The Clean Energy Group has a huge archive of webinars and presentations related to net metering, energy efficiency, EVs, energy storage and much more.
The Energy Storage Association has a number of upcoming and recorded webinars covering many different facets of energy storage. 
---

Michigan Energy Events
Every Tuesday at noon from June 23 to August 25, Michigan EIBC member Michigan CAT is holding an Advanced Energy 101 training series of webinars for engineers, focusing on software tools, design resources and project development for distributed power generation systems. Participants can earn up to 10 professional development hours. Register for free by June 22.
Sustainable Agriculture Research & Education's workshop on simulating the payback of solar PV systems has sessions on July 28, July 30, Aug 4 and Aug 6. Learn more here.
The Michigan Energy Providers Conference is switching to a virtual format and will occur on July 30.
PlugVolt's next Battery Seminar has been postponed from the previous dates of July 21-23 to October 6-8 in Bloomfield Hills, Mich. 
The NetZeroBuild Summit 2020, bringing together the key stakeholders involved in the Midwest's value chain for net-zero construction in residential, commercial, academic and government buildings, is in Novi from August 25-26 (New dates due to delay related to the coronavirus.)  
National Energy Events
On July 13, the Clean Energy Leadership Institute and Trajectory Energy Partners are holding a webinar on Community Solar 101 and Deployment in Illinois.
Engineers from Toyota, consultants from Boston Consulting and researchers from Automotive Futures will be speaking at the Powertrain Strategies for the 21st Century Conference on July 15 about how EVs could become the dominant powertrain in the U.S. Registration.
Opportunities

The Michigan Department of Natural Resources released new RFPs for utility-scale solar systems at sites in northern Michigan, one in Dickinson County and the other in Crawford County. Find more information here.

The Kent County Department of Public Works is looking for an anchor tenant for its planned Sustainable Business Park. Learn about the RFP here.

The Green Task Force is requesting that non-profit and faith-based organizations fill out a brief survey to assess readiness for solar projects.

The Michigan Economic Development Corporation's PlanetM Testing Grant gives mobility companies the opportunity to access testing facilities around the state, including Mcity at the University of Michigan. Apply here.

Ann Arbor Public Schools have an RFP for an electric bus charging station.

The Detroit 2030 District is a free program that challenges Detroit building owners and managers to reduce wasted energy. Those that achieve the greatest reductions from the prior-year baseline will be recognized at the first annual Detroit Energy Challenge Award Ceremony in 2021. Visit 2030districts.org/Detroit to find out more information including how a building can apply.

The Michigan Energy Office's Small Manufacturers Energy Waste Reduction Incentive Pilot is offering rebates of up to $15,000 per company for small manufacturers that can implement energy efficiency activities between Oct. 1, 2019 and July 31, 2020. There is a 100% minimum match requirement. Click here to learn more about eligibility and apply.