Welcome to the weekly newsletter of the Michigan Energy Innovation Business Council (Michigan EIBC), the business voice for advanced energy in Michigan. Here's what's new this week:
Michigan EIBC Statement On Recent Events
Dr. Laura Sherman, president of Michigan EIBC, and Dr. Lauren Bigelow, Board president of Michigan EIBC, issued the following statement:

Over its history, the Michigan Energy Innovation Business Council has worked diligently to be a non-partisan, business voice for the advanced energy industry in Michigan. With its focus on this strategic mission, it has avoided speaking out on social issues that may appear partisan. 
Today, Michigan EIBC is speaking out because it is absolutely clear that valuing black lives and racial equity is not partisan. A commitment to antiracism in our work is not partisan. Michigan EIBC supports and stands with all those fighting systemic injustice and violence, and those exercising their right to protest across Michigan and the nation.

As a first step, today Michigan EIBC is committing not only to supporting an advanced energy economy in Michigan powered by new, innovative, and cleaner technologies, but also to helping build an energy industry that is inclusive and equitable, elevates diverse voices, provides a safe community where we can all learn from each other, and promotes energy justice. Michigan's energy system is undergoing a rapid change and we have the opportunity to reimagine a more equitable and fair industry for everyone. Along with an ongoing commitment to racial equity that we will dedicate to and build on over time, today Michigan EIBC pledges to:
intentionally invite speakers to our events that reflect the racial diversity of our communities;
educate our staff on how our work and organization can more concretely support racial equity;
seek out and interview candidates for staff and internship positions that reflect the racial diversity of our communities;
survey our members about their ongoing efforts and needs in supporting racial equity; and
report on the organization's diversity and racial equity efforts at meetings of the Board of Directors.
Michigan EIBC recognizes that these are only an initial set of actions and commits to working with its Board of Directors and member companies to take further action moving forward. Michigan EIBC is in this long-term fight to create more just, healthy, and safe communities. 
---



Building Electrification Is Coming Faster Than Many Think
Our homes and offices are where most of us spend the bulk of our time, but advanced energy technologies have not made as many inroads into the built environment as they have in the electric power sector with wind and solar power or the transportation sector with electric vehicles. That is changing, however, according to Rocky Mountain Institute Principal Jacob Corvidae, one of speakers at Michigan EIBC's Energy in the Built Environment webinar held June 9.
The building sector "has been the laggard" of the economic sectors that are cutting their emissions, he said, but that is changing as the air-source heat pump has begun to "revolutionize" how buildings are heated. 
One of the companies making this revolution happen is BlocPower, a New York City-based startup that builds software to finance, analyze and upgrade buildings. In practice that means electrifying buildings, according to BlocPower founder Donnel Baird, the other speaker for the webinar. "There's simply no path for addressing GHG emissions at scale in the U.S. without figuring out how to resolve the challenges of the building sector," he said. "So we spent several years building a digital platform and a financial platform that allows us to do that."
The company is focusing on several hundred apartment buildings in the Bronx that use antiquated oil or natural gas-burning furnaces to provide heat and hot water for residents. These old, emissions-heavy systems are a big reason why the Bronx has some of the highest asthma rates in the country, Baird said. High upfront costs and a cumbersome approval and installation process have deterred building owners from replacing these systems, so BlocPower is using its platforms to walk them through installing heat pumps and finding affordable financing. The company has worked with Goldman Sachs and other financial firms to determine how to make building electrification an asset class in order to reduce financing costs.
In other parts of the country where the barriers are not as daunting, heat pumps are becoming more and more common, Corvidae said. The case for electrification will become even stronger as the country becomes more reliant on renewable energy. Utilities will increasingly want to be able to shift building energy use throughout the day as the grid demands, and that can be done much easier with electrified buildings. As renewable power grows, building electrification "not only becomes an opportunity," Corvidae said. "It becomes a necessity."               
---

Register for Energy Innovators Conference (and Happy Hour!) for August 27
  We're excited to announce that the 8th Annual Energy Innovators Conference – originally scheduled for April 22 – will now take place virtually on Thursday, August 27 from 1:30 to 5:00 pm EST.
The content of the half-day virtual conference will feature prominent speakers and panelists who will discuss the latest energy-related topics and innovations. The last hour of the conference will be a fun Virtual Happy Hour, which will give attendees the opportunity to socialize and network.
The keynote speaker for the virtual conference is Patti Poppe, President and Chief Executive Officer of Jackson, Michigan based CMS Energy and its principal subsidiary, Consumers Energy, Michigan's largest utility and the nation's fourth largest combination utility.
Event Sponsors
Terawatt Level
Gigawatt Level
Megawatt Level
Kilowatt Level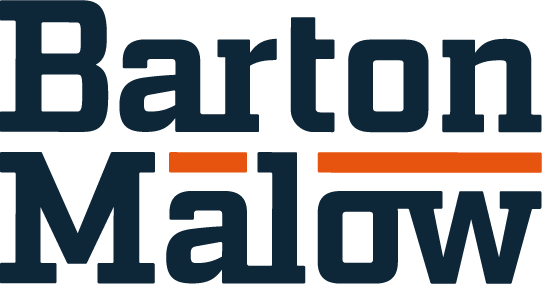 ---

Renewing Members
CBS Solar
Located in the Village of Copemish, Contractors Building Supply, Inc.  has been in the renewable energy business for nearly 40 years. We have a qualified team to meet all your renewable energy needs. From design and installation to energy assessing and consulting, CBS Solar is here to help you save money on your electric bill. From the smallest system for your home to the largest system for your business, CBS Solar has the experience and knowledge to do the job right!

Michigan Energy Options
Michigan Energy Options (MEO) is driving Michigan communities and businesses forward to more clean energy futures. Our nonprofit is doing so by developing creative and attainable solutions to address the energy issues facing us today. We work across the state with businesses, municipalities, utility companies and community members to achieve their energy goals—however big or small. We accomplish this work through strong collaborations with nonprofits, for-profit companies, state and local governments. In the ecosystem of energy nonprofits, we are known as "doers," bringing our consultant and technical expertise, project management experience and business acumen to get things done, like our community solar park in East Lansing. We are the first non-utility nonprofit in Michigan to develop, own and operate a community solar park—and one of the few in the country to do so. Our park won Michigan Energy Project of the Year in 2019 from the Michigan Energy Innovation Business Council. Since 1978, MEO has had other "firsts," including: first energy nonprofit in the state; first with an office in the Upper Peninsula (2005); first State of Michigan Energy Demonstration Center; first Michigan nonprofit to implement statewide utility energy efficiency programs ; and first Michigan nonprofit to earn U.S. Green Building Council's Leadership in Energy and Environmental Design (LEED) Platinum for our headquarters.  
---



Michigan Energy News
National Energy News
---

Online Resources
Due to the number of events that have been canceled or postponed due to the pandemic, we are sharing some online events, webinars and tutorials on advanced energy topics that may be of interest.
The National Regulatory Research Institute has a three-part webinar series on "The Impact of COVID-19 on Utility Rate Making."
Due to COVID-19, PlugVolt is offering complimentary access to a webinar series that provides a guide to how to select primary and secondary cells for battery products.
The Small Business Association of Michigan has many online resources including Youtube webinars and daily video briefings about COVID-19 and how small businesses in Michigan can cope.
Norton Rose Fulbright regularly organizes webinars featuring experts and executives of major companies, such as this one on the challenges that COVID-19 and low commodity prices pose to the energy industry.
The Clean Energy Group has a huge archive of webinars and presentations related to net metering, energy efficiency, EVs, energy storage and much more.
The Energy Storage Association has a number of upcoming and recorded webinars covering many different facets of energy storage. 
---

Michigan Energy Events
Every Tuesday at noon from June 23 to August 25, Michigan EIBC member Michigan CAT is holding an Advanced Energy 101 training series of webinars for engineers, focusing on software tools, design resources and project development for distributed power generation systems. Participants can earn up to 10 professional development hours. Register for free by June 22.
The Michigan Energy Providers Conference is switching to a virtual format and will occur on July 30.
Join regional initiative Net Zero F.A.S.T. for a June 10webinar about strategies for implementing and financing projects to reduce a business, organization or municipality's carbon footprint.
PlugVolt's next Battery Seminar has been postponed from the previous dates of July 21-23 to October 6-8 in Bloomfield Hills, Mich. 
The NetZeroBuild Summit 2020, bringing together the key stakeholders involved in the Midwest's value chain for net-zero construction in residential, commercial, academic and government buildings, is proceeding as a virtual conference on August 25-26 (New dates due to delay related to the coronavirus.) 
National Energy Events
The Midwest Solar Expo, previously scheduled from May 19-21, has been rescheduled to June 15-17 as a 3D Virtual Event.
Opportunities
On June 11 the Michigan Department of Natural Resources released new RFPs for utility-scale solar systems at two locations, in addition to previous RFPs. Register at the state's online bidding portal to learn more.

The Green Task Force is requesting that non-profit and faith-based organizations fill out a brief survey to assess readiness for solar projects.The Michigan Economic Development Corporation's PlanetM Testing Grant gives mobility companies the opportunity to access testing facilities around the state, including Mcity at the University of Michigan. Apply here. 5 Lakes Energy is seeking to hire a full-time campaign coordinator for the Land and Liberty Coalition, a Midwest regional collaborative fighting at the local level for the successful siting of renewable energy projects. Click here for the full job description including responsibilities, qualifications, and application instructions.
Ann Arbor Public Schools have an RFP for an electric bus charging station.
The Detroit 2030 District is a free program that challenges Detroit building owners and managers to reduce wasted energy. Those that achieve the greatest reductions from the prior-year baseline will be recognized at the first annual Detroit Energy Challenge Award Ceremony in 2021. Visit 2030districts.org/Detroit to find out more information including how a building can apply.
The United States Department of Agriculture's Rural Business-Cooperative Service is seeking applications for its Rural Energy for America Program, which makes loan guarantees and grants available for renewable energy systems, energy efficiency, energy audits and more. The deadlines to apply for renewable energy system and energy efficiency improvement grants are Oct. 31, 2019, and March 31, 2020, while applications for loan guarantees are accepted year-round. Find out more here.
The Michigan Energy Office's Small Manufacturers Energy Waste Reduction Incentive Pilot is offering rebates of up to $15,000 per company for small manufacturers that can implement energy efficiency activities between Oct. 1, 2019 and July 31, 2020. There is a 100% minimum match requirement. Click here to learn more about eligibility and apply.