Welcome to the weekly newsletter of the Michigan Energy Innovation Business Council (Michigan EIBC), the business voice for advanced energy in Michigan. Here's what's new this week:
Michigan EIBC Keeps Busting Myths About Renewable Energy
Anyone involved in renewable energy knows there are a lot of misconceptions about renewables, particularly regarding the reliability of wind and solar. The recent Texas crisis stirred up that problem again. Unfortunately these sentiments cannot be ignored because they ultimately affect the public perception of renewables, which can lead to local opposition that can delay or even block projects. That is why Michigan EIBC President Laura Sherman recently published an opinion piece in the Blissfield Advance, the local newspaper for Lenawee County, one of the many primarily rural counties in Michigan that have benefited from renewable energy developments.
The opinion piece was sent in response to an editorial published in the newspaper shortly after the Texas crisis that contained some of the common misconceptions. "Real-world evidence supports that the fast growth of renewable energy has helped make power affordable, has helped and not hurt the electric grid and, in Michigan and elsewhere, provided economic revitalization and millions of good-paying jobs," Sherman writes in the guest opinion article.
She goes on to explain ways that grid operators have successfully maintained reliability as renewable energy has grown exponentially, and how the Texas situation is not evidence to the contrary. Information like this can help change public perception, one person at a time.
---
MI Power Grid Initiative Looks at Community Solar and More
The Michigan Public Service Commission (MPSC) is over a year into its MI Power Grid initiative, aimed at modernizing Michigan's regulation of the electric sector in line with advanced energy. As the initiative explores new opportunities to increase grid modernization and support innovative technologies, Michigan EIBC and member companies are participating as speakers and participants. For example, at a February meeting of MI Power Grid's New Technologies and Business Models workgroup, Michigan EIBC VP of Policy Cory Connolly moderated a panel about transportation electrification and vehicle-to-grid integration.
On March 10, the New Technologies and Business Models workgroup held another session on community solar and behind-the-meter projects. Michigan only has 7 MW of community solar capacity installed, according to National Renewable Energy Laboratory data. But nevertheless there are examples of successful projects in this state. John Kinch of Michigan EIBC member Michigan Energy Options spoke on a panel about how he helped build the East Lansing community solar project. The municipal utility, Lansing Board of Water & Light, allowed the project to generate credits to decrease the electricity bills of participants. Michigan EIBC is working with our members and partners to introduce legislation that would greatly expand access to community solar in Michigan.
Regulatory and legislative changes are also necessary to support growth of behind-the-meter solar projects. As discussed by panelists including Ken Zebarah of Michigan EIBC member Harvest Solar and Amy Heart of Michigan EIBC member Sunrun, it is critical to the continued expansion of the solar market in Michigan to end the arbitrary limit on rooftop solar generation, a message Michigan EIBC has been emphasizing in testimony before the state legislature and commentary in the media. Ken Zebarah of Michigan EIBC member Harvest Solar talked about how his solar customers are choosing to add battery storage to their projects at an increasing rate, mainly for peak shaving. But a slew of other uses for batteries and other behind-the-meter solutions could be unleashed with the right policies. For example, Michigan EIBC has talked about non-wires alternatives before, in which a behind-the-meter project or a combination of such projects provides reliability services that make expensive distribution grid upgrades unnecessary.
However, as Valerie Brader of Rivenoak Consulting pointed out in the meeting, it is extremely difficult to assess the viability of storage solutions without the utilities making hosting capacity maps available that show where grid support is needed. We have emphasized the importance of hosting capacity maps in articles in Renewable Energy World and elsewhere. Many more policy suggestions regarding battery storage and other storage technologies are under development—the Institute for Energy Innovation is currently working on a project for the Michigan Department of Environment, Great Lakes and Energy to develop an energy storage roadmap.

Stay up to date with MI Power Grid's latest progress at the MPSC website's for the initiative.
---



Tell Your State Legislators About the Bill to Remove the DG Cap
HB 4236, new legislation to lift the cap on distributed generation, is critically important for the future of renewable and distributed energy in Michigan. Several organizations including, Vote Solar, the Alliance for Solar Choice, and Advanced Energy Works have created portals for Michiganders to send letters supporting the bill to lift the cap to their representatives. In addition, two Michigan EIBC partner organizations, Vote Solar and the Alliance for Solar Choice, have created similar portals.
Click these links to connect to your legislators about the bill.
---
Less Than a Month from the
9th Annual Energy Innovators Conference
Michigan EIBC invites you to join us on Wednesday, April 7 from 9:10 am to 12:30 pm EST for the 9th Annual Energy Innovators Conference. This virtual conference will take place via Zoom.
We are excited to announce the following speaker for a TED-Style Talk:
Building Electrification, Green Infrastructure Finance,
and Climate Justice:
How to Make Buildings Greener, Healthier and Smarter While Increasing Wealth in Historically Disenfranchised Communities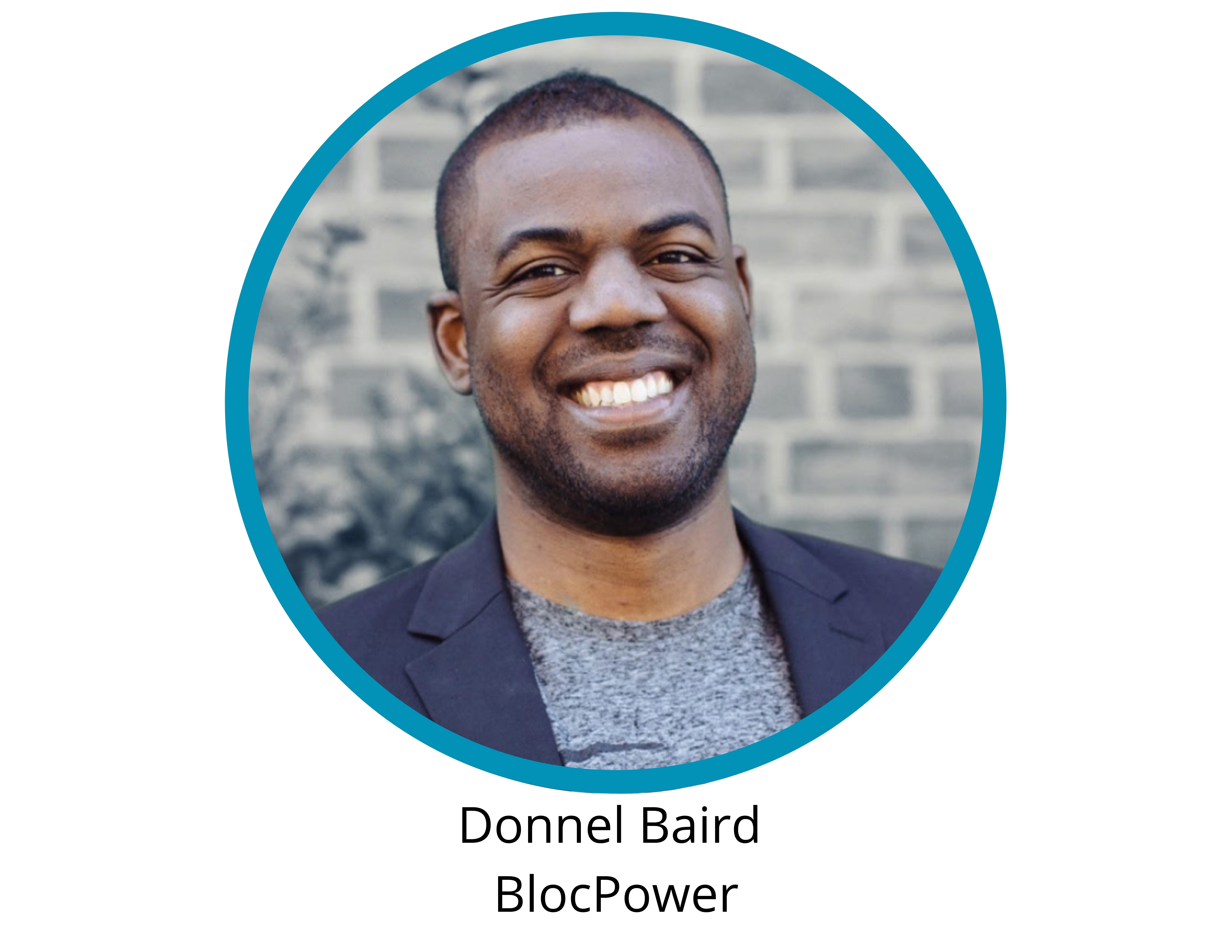 Donnel Baird is the founder of BlocPower, a clean tech startup based in New York City. BlocPower develops portfolios of clean energy retrofit opportunities in underserved communities, and connects those opportunities to investors seeking social, environmental, and financial returns. BlocPower creates jobs for qualified local low- income workers, energy savings for community institutions, reduces carbon emissions, and provides returns to investors. BlocPower is backed by Kapor Capital, Andreessen Horowitz, Eric and Wendy Schmidt, the American Family Institute for social and environmental impact, and Salesforce. Baird is a graduate of Duke University and Columbia Business School, where he was a recipient of the Board of Overseers Fellowship and a recipient of investment from the Lang Fund for Entrepreneurial Initiatives. He spent four years as a political and community organizer, and more than two years managing a national initiative to leverage American Reinvestment and Recovery Act energy efficiency investments in underserved communities. Baird lives in his native borough of Brooklyn with his wife and son.
---
The conference also features these speakers:
What Happened in the First 100 Days and What's Next?Moderated by JR Tolbert
Fireside Chat with Michigan Public Service Chairman Dan Scripps
and FERC Commissioner Allison Clements
---
The content of the half-day virtual conference features prominent speakers and panelists who will discuss the latest energy-related topics and innovations. There will also be a 45 minute mid-conference networking session with a variety of self-selected breakout rooms and the opportunity to speak with other participants of your choosing.
The keynote speaker for the conference is Pete Kadens, serial entrepreneur and dedicated philanthropist who currently serves as the chairman of The Kadens Family Foundation, a charitable organization dedicated to closing the pervasive wealth and education gaps in the US.
Keynote AddressInvesting in Our Communities: Dream Big, Act Small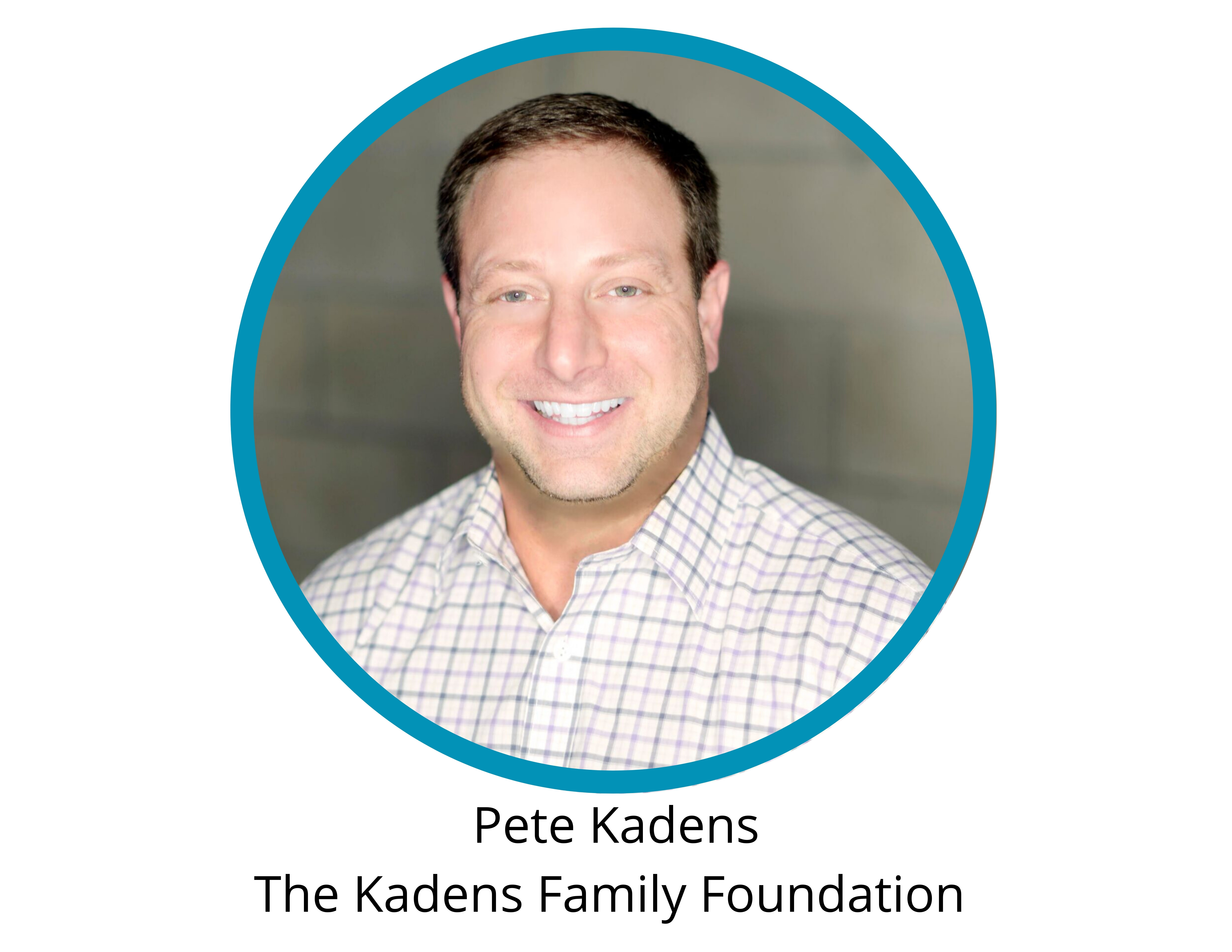 RSVP today! Tickets start at $25.

Sponsorship opportunities are available and can be found on the Michigan EIBC website.
Event Sponsors
Terawatt Level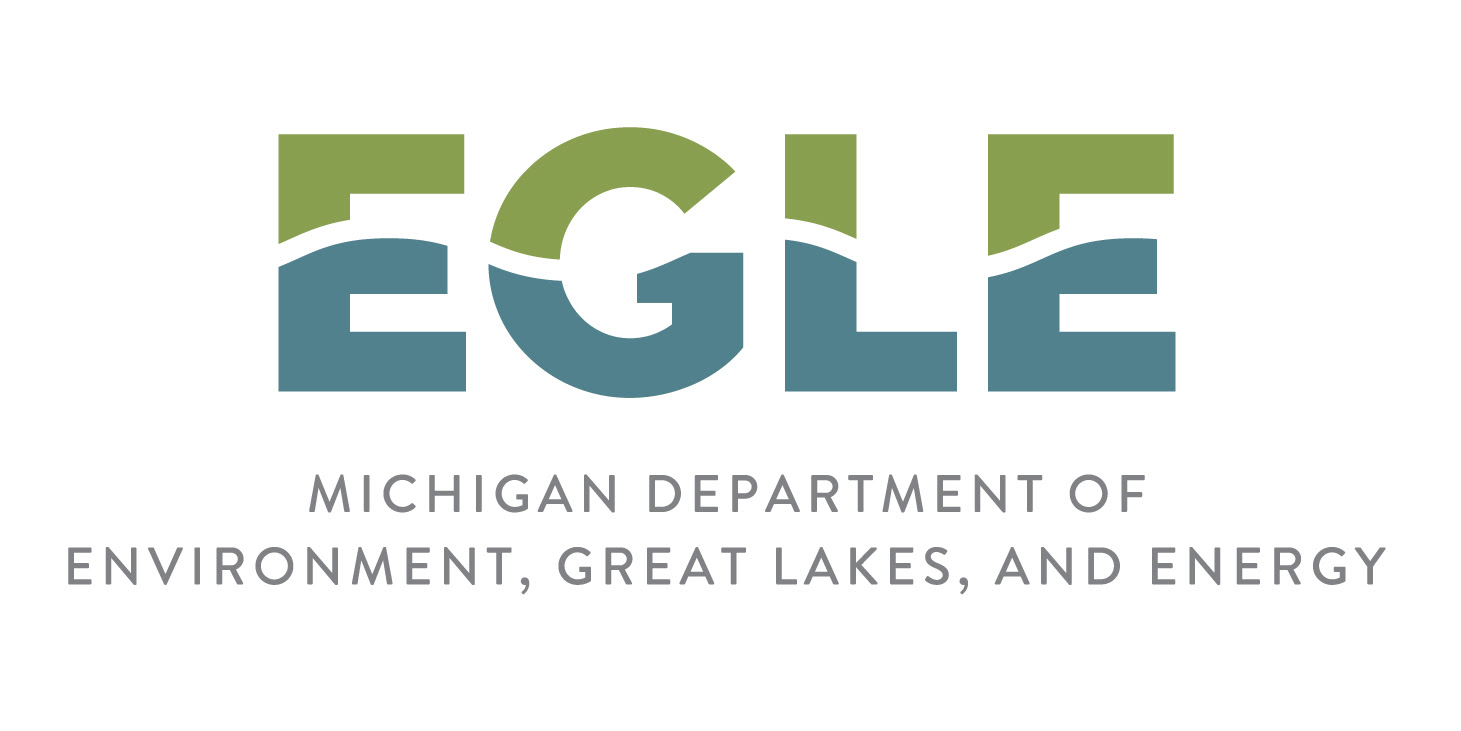 Gigawatt Level
Megawatt Level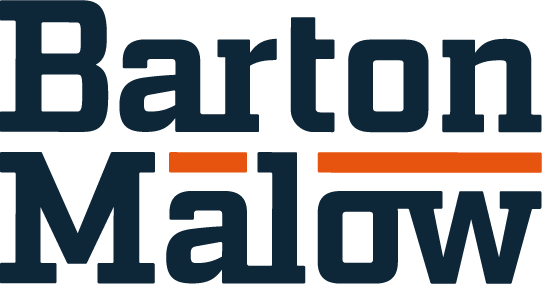 Kilowatt Level

---
We're Hiring a Director of Membership and Development
Michigan EIBC and the Institute for Energy Innovation (IEI) are hiring a full-time membership management/development expert to support our expanding work. Applications are due by March 12, 2021.
To learn more and apply, view our ad on the Michigan EIBC website.
---
Renewing Members
Inman Solar is a Developer, EPC and Owner/Operator of commercial and small utility scale solar PV projects.





National Grid Renewables

National Grid Renewables, which includes the renewables development company formerly known as Geronimo Energy, is a leading North American renewable energy company based in Minneapolis, Minnesota, with satellite offices located throughout multiple states in the regions where it develops, constructs, and operates. As a farmer-friendly and community focused company, National Grid Renewables develops projects for corporations and utilities that seek to repower America's electricity grid by reigniting local economies and reinvesting in a sustainable future. National Grid Renewables is part of the competitive, unregulated Ventures division of National Grid and has a robust portfolio of solar, wind, and energy storage projects located throughout the United States in various stages of development, construction and operation.

Newman Consulting Group (NCG), a Lean and Green Michigan and Rebuild Michigan® Partner, a DTE Energy and Michigan Saves Trade Ally, and an EPA Energy Star® Partner, works with architects, engineers, building owners and contractors in Michigan and throughout the world to design and build more energy-efficient buildings to LEED®, Energy Star® and other sustainable guidelines. NCG also helps commercial and industrial building owners save money and reduce negative impacts on the environment. Through energy audits and retrofitting existing buildings NCG helps buildings use less energy – and save money – while maintaining or improving the indoor air quality and enhancing the health, comfort and productivity of the building occupants. Services include: • LEED® Certification (Leadership in Energy and Environmental Design) • Energy Audits – Level I, Level II and Level III • Energy Star® Certification • Re-Commissioning and Retro-Commissioning • Tax Deductions and Credits • Cost Recovery/Tax Benefits • Project Management • Design Assistance • Engineering Reports • PACE Project Management (Property Assessed Clean Energy)
---



Michigan Energy News
National Energy News
---
Michigan and National Energy Events
Gov. Whitmer created the Council on Climate Solutions as an advisory body to help formulate and implement the MI Healthy Climate Plan. The council is holding a series of meetings throughout the year on various topics related to cutting Michigan's CO2 emissions and recommending solutions for communities disproportionately affected by climate change. Go to the Department of Environment, Great Lakes and Energy Office of Climate and Energy website to learn how to join these meetings.
Centrepolis has a March 16 webinar providing more information about its new C3 Accelerator, which funds companies working in cleantech, climatech, and circular economy technologies. Registration is available here.
Michigan State University's Institute of Public Utilities' Power Grid School is in session. Its second course, from April 6 to 8, is on Integrated Planning, Energy Transformation and Climate Action. Learn more about the program and sign up. Michigan EIBC members receive a 5% discount—contact us to find out more! The Upper Peninsula Clean Energy Virtual Conference Series continues with "Building Electrification Technology & Ramping Up Energy Efficiency" on March 19 and "Task Force Report & Legislative Policy Update" on April 16.
The 9th Annual Energy Innovators Conference will take place virtually on April 7. RSVP here.
The National Regulatory Research Institute has a three-part webinar series on "The Impact of COVID-19 on Utility Rate Making."
Due to COVID-19, PlugVolt is offering complimentary access to a webinar series that provides a guide to how to select primary and secondary cells for battery products.
Norton Rose Fulbright regularly organizes webinars featuring experts and executives of major companies, such as this one on the challenges that COVID-19 and low commodity prices pose to the energy industry.
The Clean Energy Group has a huge archive of webinars and presentations related to net metering, energy efficiency, EVs, energy storage and much more.
The Energy Storage Association has a number of upcoming and recorded webinars covering many different facets of energy storage.
Opportunities
Michigan EIBC and the Institute for Energy Innovation (IEI) are hiring a full-time membership management/development expert to support our expanding work. Applications are due by March 12, 2021.
Environmental Entrepreneurs (E2) is seeking applicants for the 1 Hotels Fellowship, due by May 15. E2 says: "the 1 Hotels Fellowship at E2 is designed to support early to mid-career businesspeople who seek to tackle pressing environmental issues through projects that are good for the economy and good for the environment. Six selected fellows will receive $20,000 each and work with E2 staff to implement their projects for the 2021-2022 program cycle." Learn more here.

The city of Ann Arbor has an RFP for solar installations on a number of city facilities. Responses are due March 25, and details are available at the city's purchasing website.
Sponsorship opportunities are available for the 9th Annual Energy Innovators Conference on April 7.
Centrepolis is launching its new C3 Accelerator, funded in part by the Michigan Department of Environment, Great Lakes and Energy, New Economy Initiative and the Wells Fargo Innovation Incubator. The accelerator will offer a total pool of $275,000 in funding including grants, equity-free interest-free investments, and services to support product development and scaling of cleantech, climatech, and circular economy technologies. A portion of these investments will be dedicated to support ventures led by women, people of color, veterans and other underrepresented entrepreneurs. Applications are due May 31, and can be submitted through this link. The Michigan Economic Development Corporation's PlanetM Testing Grant gives mobility companies the opportunity to access testing facilities around the state, including Mcity at the University of Michigan. Apply here.
The Detroit 2030 District is a free program that challenges Detroit building owners and managers to reduce wasted energy. Those that achieve the greatest reductions from the prior-year baseline will be recognized at the first annual Detroit Energy Challenge Award Ceremony in 2021. Visit 2030districts.org/Detroit to find out more information including how a building can apply.