Welcome to the weekly newsletter of the Michigan Energy Innovation Business Council (Michigan EIBC), the business voice for advanced energy in Michigan. Here's what's new this week:
At Legislative Hearing for New DG Cap Bill, Michigan EIBC Explains that the Urgency Remains
Mark Hagerty, Michigan EIBC Board Member and president of Michigan EIBC member Michigan Solar Solutions, Michigan EIBC President Laura Sherman and several others testified at a Michigan House Energy Committee hearing Feb. 17 in favor of H.B. 4236, the newly-introduced bill to remove Michigan's outdated cap on distributed generation.
"Without the cap we would be willing to invest into more buildings, more people and everything else we need to expand," Hagerty said. The difference between now and past attempts to remove the cap is, as Sherman explained, "it's not complicated this year—there is just one bill and it does only one thing—it eliminates the unnecessary, arbitrary limit on the number of customers who can install rooftop solar on their properties." "This simple bill reconciles an existential threat to Michigan's solar industry," she said.
The cap is over a decade old and the initial justification no longer applies, Michigan Public Service Commission Chairman Dan Scripps said in testimony. When net metering began in the state in 2004, there was relatively little distributed generation so there was uncertainty. "The cap was cautionary. But since then, we've determined there is no engineering need for a systemwide cap," Scripps said. There also is no economic need for the cap, he said, because there is no cross-subsidization of DG customers by other customers.
Others who spoke in favor of the legislation included Charlotte Jameson of the Michigan Environmental Council, John Richter of the Great Lakes Renewable Energy Association, Rob Rafson of Michigan EIBC member Chart House Energy and Ed Rivet of the Michigan Conservative Energy Forum.
---

Michigan EIBC Calls for Fair Enforcement of PURPA Following Federal Changes
Last fall the Federal Energy Regulatory Commission made some of the biggest changes yet to the way it enforces the Public Utility Regulatory Policies Act (PURPA), one of the most important pieces of legislation for the development of renewable energy in the U.S. Now the Michigan Public Service Commission (MPSC) must determine what it should do to implement this order and how it affects PURPA contracts for smaller, third-party owned power projects. Michigan EIBC and Advanced Energy Economy have submitted two sets of comments advising the commission on how to respond to FERC's order.
The order, FERC Order 872, generally makes it harder for these small and typically renewable energy projects to get contracts with utilities. But Michigan EIBC reminded the MPSC that many projects in Michigan have already been moving forward with agreed-upon rates and contracts. The Commission agreed in their order from January 21, 2021. "The Commission agrees that the rights and obligations contained in any existing contracts between a QF [qualifying facility] and utility should be preserved in their original terms and should not be modified by the Commission as a result of Order 872," the order stated.
Our most recent comments object to the MPSC's proposal that individual utilities develop their own standards for determining when a project under PURPA has a "legally enforceable obligation" to sell capacity and energy to the utility. That proposal puts too much power in the hands of the utility when the determination of a legally enforceable obligation should be an objective and reasonable process. The proposal "would create an unreasonable and unnecessary burden on QFs and other stakeholders who will have to participate in multiple contested case proceedings and on QFs who would have to conform to different standards for each utility." Instead, the comments argue that the MPSC should create "formal but flexible rules" on legally enforceable obligations that would apply to all regulated utilities.
---
Pete Kadens to Keynote April 7 Energy Innovators Conference
Registration is open for the 9th Annual Energy Innovators Conference, which will take place virtually on Wednesday, April 7 from 9:10 am to 12:30 pm. The half-day virtual conference will feature prominent speakers and panelists who will discuss the latest energy-related topics and innovations.
There will also be a 45 minute mid-conference networking session with a variety of self-selected breakout rooms and the opportunity to speak with other participants of your choosing. If a company would like to have a themed breakout room, that is available through sponsorship. The keynote speaker for the conference is Pete Kadens, serial entrepreneur and dedicated philanthropist who currently serves as the chairman of The Kadens Family Foundation, a charitable organization dedicated to closing the pervasive wealth and education gaps in the US.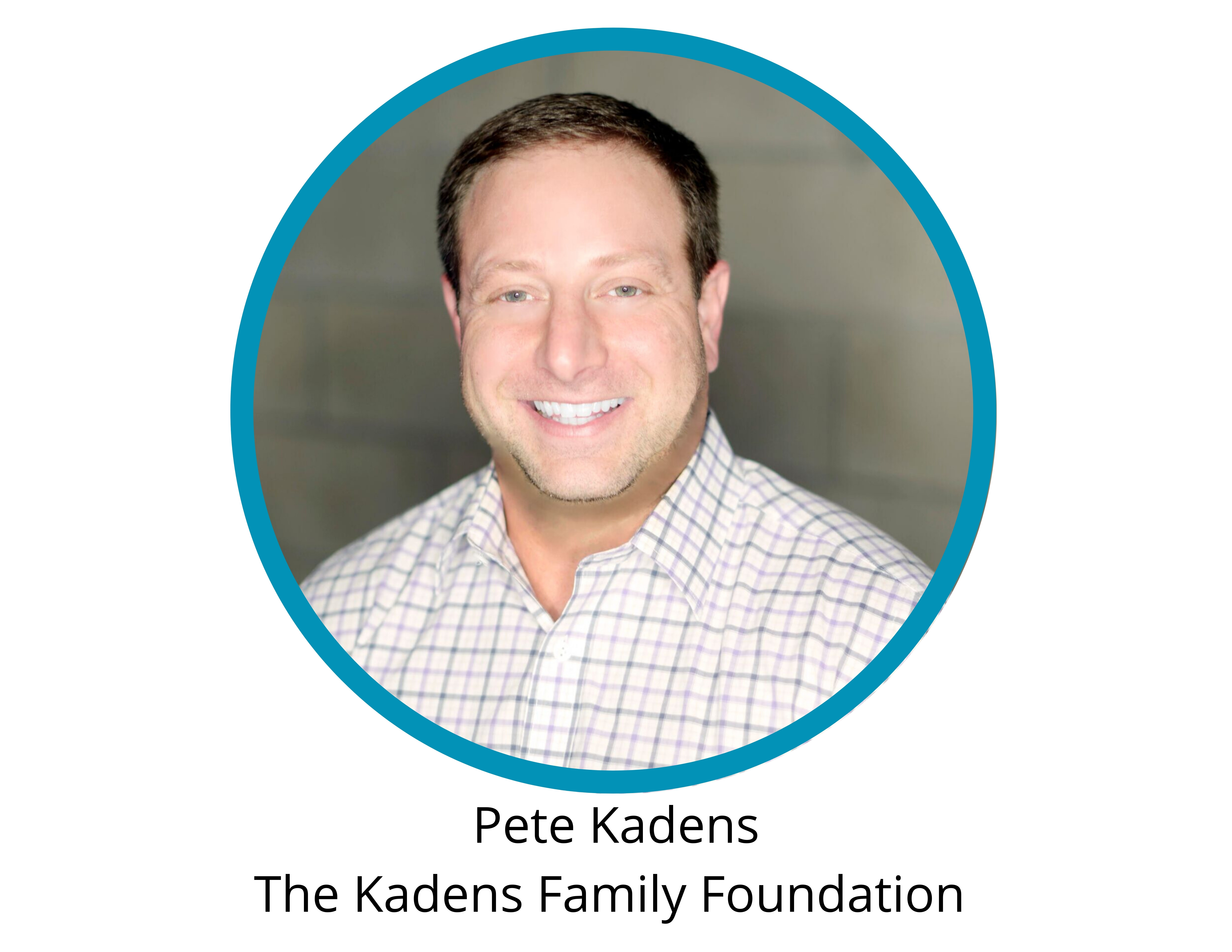 He is also the founder and Chairman of Crazy Clean, a fast growing disinfecting company that is now disinfecting over 6,000,000 sq feet of schools, office buildings and hotels around Chicago. Pete retired in August 2018 as CEO of Green Thumb Industries, one of the largest publicly-traded, legal cannabis operators in the US with a current market capitalization of approximately $3 billion.
Prior to Green Thumb Industries, in 2008 Pete started one of the largest commercial solar companies in the US, SoCore Energy. Under his leadership, SoCore expanded operations into 17 states and was named one of Chicago's most innovative businesses by Chicago Innovation Awards. In 2013, he sold SoCore Energy to Edison International, a Fortune 500 energy holding company. Pete employed over 4,000 people over his 16 year career as a CEO. He is the Chairman of Kadens Family Holdings, Katalyst Management Collective and he serves on board of directors of NewLake Capital Partners, KushCo, IgniteADR, Heart Community Capital and The YWCA of Metropolitan Chicago.
RSVP today! Tickets start at $25. Sponsorship opportunities are available and can be found on the Michigan EIBC website.
Event Sponsors
Terawatt Level

Megawatt Level


---
New Members

Armada Power
Our mission is to make the power grid more renewable, reliable, and cost effective
Our technology offers a fast, accurate, scalable, and secure thermal energy storage through smart water heating controls.
Our products offer easy installation and economic options for beneficial electrification and grid control.

Enertech Global
Enertech Global builds the highest quality geothermal heat pumps and distributes solar and power products.

Sawatch Labs
Our mission is to use data to inform and speed the adoption of electric vehicles, charging infrastructure, and other advanced vehicle technologies.
Disruptive transportation technologies promise to enhance our lives, change our cities, and reduce our GHG emissions. But change is hard and the choices can be overwhelming. We are an analytics firm that helps individuals and organizations of all sizes make informed, data-driven decisions to optimize the ROI for their fleet assets based on how their vehicles are driven.
Renewing Members

Aisin Technical Center of America
Aisin, is a Japanese corporation that develops and produces components and systems for the automotive industry. Aisin is a Fortune Global 500 company, ranked 329 on the 2018 rankings. Aisin is 51% owned by the Toyota Group of companies.
Aisin Seiki was founded in 1949 and supplies engine, drivetrain, body and chassis, aftermarket, and other main automotive parts for various major OEMs. In addition to partaking in the automotive markets, Aisin also offers life and amenity products, energy systems, welfare products, and other products/services.

BioWorks Energy LLC
BioWorks Energy is a full-service wastewater engineering and operations group specializing in the use anaerobic digestion for the purposes of power production. BioWorks operates its own waste to energy system utilizing anaerobic digestion which provides first-hand knowledge of optimized operations.
BioWorks Energy offers first in class services to deliver the highest return from operation of waste to energy facilities using anaerobic digestion. Whether it might be the initial planning stages or full scale operations, you can count on BioWorks Energy to be your partner every step of the way!

LexTM3
LexTM3 is a leading manufacturer of innovative power distribution and control systems for demanding markets, including entertainment, industrial and the military. The privately-owned company was formed in 2015 as a merger between Lex Products Corp, founded in 1989, and TM3 Systems Inc, founded in 2012. The company specializes in smart and conventional portable power systems including distribution boxes, cable assemblies, connectors, cable protectors and other products, designed to withstand rough use and harsh environments. LexTM3 is ISO 9001:2008 certified across its four U.S. manufacturing facilities and MIL-STD790 Complaint and AS9100 certified at its military facility in Davie, FL.

Metro Consulting Associates
Metro Consulting Associates (MCA) is a full service consulting firm providing land surveying, civil engineering, geographic information systems (GIS), ecological, and land acquisition services. MCA was founded in 2009 and has grown to provide a wide range of services. Areas of expertise include: utility, commercial, education, energy, governmental, healthcare, industrial, institutional, municipal, office, residential, and retail. The keys to MCA's success are our professional relationships, outstanding reputation, and exceptional results. MCA thrives at building long term relationships with our clients through our responsiveness, service, professional integrity, staff, and experience. Today, MCA has grown to a staff of more than 75 professionals with exceptional services that continue to exceed our client's expectations. MCA has offices in Michigan, Illinois, Indiana, Florida, and Ohio.

Michigan Solar Solutions
Michigan Solar Solutions was established in 2008. MSS has earned an excellent reputation for designing, selling, servicing and installing solar electric systems for homes, businesses, commercial buildings and municipalities.

Walker-Miller Energy Services LLC
Founded in 2000, Walker-Miller Energy Services (WMES) is a woman & minority-owned urban energy waste reduction company focusing on empowering people and enriching communities. We achieve that by providing an exceptional experience to our customers, our team members and the communities in which we serve. Our talented team of Certified Energy Managers (CEM), BPI Certified Energy Analysts, LEED accredited Professionals, Building Analysts, and internal support staff have been delivering energy efficiency services for nearly two decades.
---



Michigan Energy News
National Energy News
---
Michigan and National Energy Events
On March 10 the University of Michigan's School for Environment and Sustainability and Center for Sustainable Systems is hosting a virtual lecture and casual conversation with Naomi Klein, best-selling author of On Fire: The (Burning) Case for a Green New Deal and other books. RSVP here.
The Upper Peninsula Clean Energy Virtual Conference Series continues with "Building Electrification Technology & Ramping Up Energy Efficiency" on March 12 and "Task Force Report & Legislative Policy Update" on April 16.
The 9th Annual Energy Innovators Conference will take place virtually on April 7. RSVP here.
The National Regulatory Research Institute has a three-part webinar series on "The Impact of COVID-19 on Utility Rate Making."
Due to COVID-19, PlugVolt is offering complimentary access to a webinar series that provides a guide to how to select primary and secondary cells for battery products.
Norton Rose Fulbright regularly organizes webinars featuring experts and executives of major companies, such as this one on the challenges that COVID-19 and low commodity prices pose to the energy industry.
The Clean Energy Group has a huge archive of webinars and presentations related to net metering, energy efficiency, EVs, energy storage and much more.
The Energy Storage Association has a number of upcoming and recorded webinars covering many different facets of energy storage.
Opportunities
The Midwest Renewable Energy Association has an RFP for the design, procurement and installation of solar systems in Highland Park inside the city of Detroit. Proposals are due March 10.

The city of Ann Arbor has an RFP for solar installations on a number of city facilities. Responses are due March 25, and details are available at the city's purchasing website.
Sponsorship opportunities are available for the 9th Annual Energy Innovators Conference on April 7.
Centrepolis is offering the Michigan Cleantech Hardware Accelerator program as funded by the Michigan Department of Environment, Great Lakes and Energy. The program supports Michigan-based entrepreneurs and small businesses who are developing cleantech hardware products or processes that provide an energy efficiency or energy waste reduction benefit. Funding can be applied for to support product development and demonstration activities. Contact Dan Radomski dradomski@ltu.edu or visit https://www.centrepolisaccelerator.com/Programs/CleanTech.
The Green Task Force is requesting that non-profit and faith-based organizations fill out a brief survey to assess readiness for solar projects.
The Michigan Economic Development Corporation's PlanetM Testing Grant gives mobility companies the opportunity to access testing facilities around the state, including Mcity at the University of Michigan. Apply here.
The Detroit 2030 District is a free program that challenges Detroit building owners and managers to reduce wasted energy. Those that achieve the greatest reductions from the prior-year baseline will be recognized at the first annual Detroit Energy Challenge Award Ceremony in 2021. Visit 2030districts.org/Detroit to find out more information including how a building can apply.