Welcome to the weekly newsletter of the Michigan Energy Innovation Business Council (Michigan EIBC), the business voice for advanced energy in Michigan. Here's what's new this week:
New Bill to Remove DG Cap Introduced to State Legislature
This week state Rep. Greg Markkanen introduced a bill (H.B. 4236) to remove the cap on distributed generation, continuing the campaign to preserve solar energy jobs and allow Michigan residents and businesses to keep embracing renewable energy.

While similar to legislation from last session, this version is not part of a broader package and simply focuses on removing the cap. Late last year Consumers Energy raised its cap to 2%, temporarily ending concerns about a halt to new distributed generation projects in the utility's territory. However, it remains crucial that we eliminate the arbitrary, unnecessary limit on rooftop solar in Michigan.
"Michigan urgently needs this legislation so that a vibrant industry that provides good-paying jobs can keep growing and helping the state meet our emissions reductions goals," Michigan EIBC President Laura Sherman said.
---


The Next Steps for Policymakers to Make The EV Transition Happen

General Motors and the Biden administration have separately set momentous goals toward EV adoption. Now more than ever, policymakers must determine the right steps to encourage EV charging infrastructure and ease the process of this electric transition. The announcements by GM, the White House and others have created additional enthusiasm for EVs.
Michigan EIBC has laid out one step in a broader strategy to enable Michigan to speed up its transition. As Laura Sherman described in an Energy News Network commentary piece last year, the state government should launch an EV purchasing program, but more than that, this program must use technology to study the patterns of vehicle usage within the state fleet, and then determine the most efficient way to incorporate EVs. Those initial introductions can then be a starting point to further expand EV use.
EVs are an integral part of grid modernization, with smart charging improving use of available electricity and, in the future, enabling two-way power flows. At a Feb. 10 meeting of the MI Power Grid New Technologies and Business Models Workgroup, Michigan EIBC VP Cory Connolly moderated a panel discussion on the topic of "Transportation Electrification in Michigan & Opportunities for Vehicle-to-Grid Integration." The panel featured Hawk Asgeirsson of the Pacific Northwest National Laboratory, Jim Gawron of Ford, Jamie Hall of GM, Tanya Krackovic of Michigan EIBC member eCamion and Trevor Pawl, chief mobility officer for the governor's Office of Future Mobility and Electrification.
Look for more discussion of the transition at our next EV convening coming up on March 1. Registration is open now.
---
Foresight's Mike Troupos Appointed to Utility Consumer Participation Board
On Feb. 10 Gov. Whitmer appointed Mike Troupos, managing director of Michigan EIBC member Foresight Management, to a two-year term on the five-member Utility Consumer Participation Board (UCPB), which gives grants to applicants who represent the interests of residential ratepayers in cases before the Michigan Public Service Commission (MPSC). At Foresight, Mike has championed the growing role of energy storage in our state.
Mike replaces Bali Kumar, chief operating officer of Michigan EIBC member PACE Loan Group and, until recently, CEO of Michigan EIBC member Lean & Green Michigan, whose term expired this January.
In addition, Elise Matz, government relations manager for Lean & Green MI, was reappointed to the UCPB.
Congratulations, Mike and Elise!
---
Pete Kadens to Keynote April 7 Energy Innovators Conference
Registration is open for the 9th Annual Energy Innovators Conference, which will take place virtually on Wednesday, April 7 from 9:10 am to 12:30 pm. The half-day virtual conference will feature prominent speakers and panelists who will discuss the latest energy-related topics and innovations.
There will also be a 45 minute mid-conference networking session with a variety of self-selected breakout rooms and the opportunity to speak with other participants of your choosing. If a company would like to have a themed breakout room, that is available through sponsorship. The keynote speaker for the conference is Pete Kadens, serial entrepreneur and dedicated philanthropist who currently serves as the chairman of The Kadens Family Foundation, a charitable organization dedicated to closing the pervasive wealth and education gaps in the US.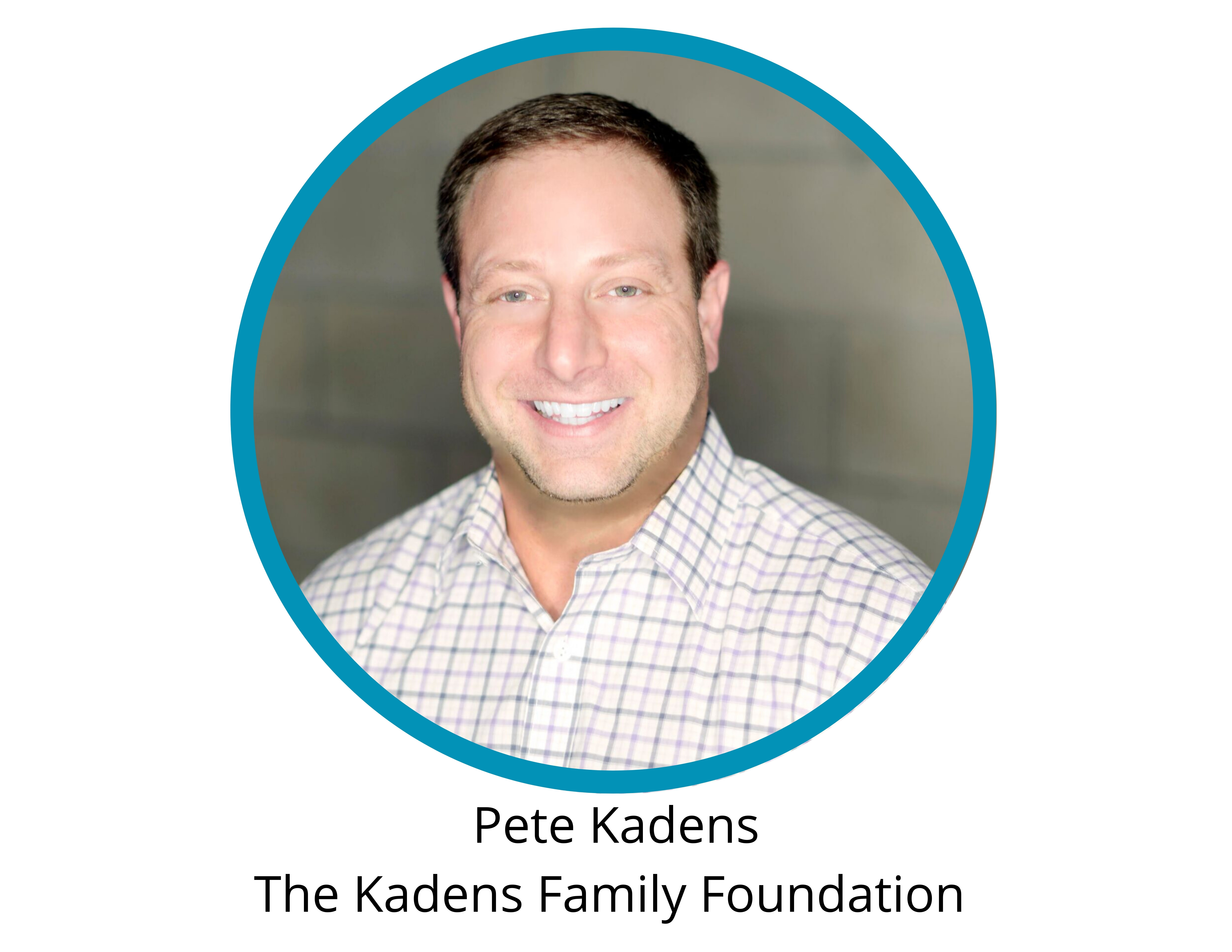 He is also the founder and Chairman of Crazy Clean, a fast growing disinfecting company that is now disinfecting over 6,000,000 sq feet of schools, office buildings and hotels around Chicago. Pete retired in August 2018 as CEO of Green Thumb Industries, one of the largest publicly-traded, legal cannabis operators in the US with a current market capitalization of approximately $3 billion.
Prior to Green Thumb Industries, in 2008 Pete started one of the largest commercial solar companies in the US, SoCore Energy. Under his leadership, SoCore expanded operations into 17 states and was named one of Chicago's most innovative businesses by Chicago Innovation Awards. In 2013, he sold SoCore Energy to Edison International, a Fortune 500 energy holding company. Pete employed over 4,000 people over his 16 year career as a CEO. He is the Chairman of Kadens Family Holdings, Katalyst Management Collective and he serves on board of directors of NewLake Capital Partners, KushCo, IgniteADR, Heart Community Capital and The YWCA of Metropolitan Chicago.
RSVP today! Tickets start at $25. Sponsorship opportunities are available and can be found on the Michigan EIBC website.
Event Sponsors
Terawatt Level

Megawatt Level
---
Renewing Members
Circle Power is a Michigan-based renewable energy development company focused on high value generation. Circle Power's partners have over fifty years of collective experience during which they have been responsible for the development, construction or operation of several gigawatts of power projects and over three billion dollars of assets.

Helios Solar LLC
Helios Solar provides turnkey solutions for Utility, Commercial, and Residential Photovoltaic Installations. Our founding principles of Environment, Economics, and Engineering guide our practices with the goal of designing and constructing the most efficient, value driven solar installations possible.

Hemlock Semiconductor Operations LLC
Hemlock Semiconductor Operations (HSC) is a leading provider of ultra-pure polycrystalline silicon and other silicon-based products used in the manufacture of semiconductor devices, solar cells and modules. At HSC, we're passionate about silicon-based technology and its unique potential to connect and energize the world we share. HSC's polysilicon enables customers to produce high-tech electronics and solar energy, and our efficient manufacturing process delivers products with an ultra-low-carbon footprint. HSC began operations in 1961.

Warner Norcross + Judd
The firm provides client-focused, proactive legal and business counsel to clients of all sizes – from startups to Fortune 500 companies to closely held businesses and high net worth individuals. With more than 230 attorneys working in 14 industry groups and 27 specialized practice areas, Warner can meet the legal needs of clients operating throughout North America and around the world.
---



Michigan Energy News
Gov. Whitmer's budget proposal includes $5 million for Michigan EIBC member Michigan saves, which Michigan EIBC President Laura Sherman says "will create jobs and improve how we power businesses and homes across the state" by expanding energy efficiency projects.
Renewable energy projects have created investment into rural communities, and Michigan EIBC member Apex Clean Energy plans to bring development to Montcalm County where it is developing its Montcalm Wind project.
General Motors plans to plow $6 billion in profits into the development of electric and autonomous vehicles.
The MPSC forms a new Distributed Energy Resources Rate Design workgroup as part of the MI Power Grid initiative.
MPSC Chairman Dan Scripps said that new Energy Secretary Jennifer Granholm can be helpful for Michigan by ensuring more transmission capacity and promoting EVs.
Ann Arbor-based energy storage company Navitas Systems wins a grant to build a second facility in Washtenaw County.
"Anyone who puts up solar is being a great citizen for their neighbors and for their local utility," Michigan Technological University professor Joshua Pearce said, explaining the results of a new study that finds that solar PV users tend to subsidize non-PV users.
National Energy News
---
Michigan and National Energy Events
The Midwest Energy Efficiency Alliance's 2021 Midwest Energy Solutions Conference will be from Feb. 16 to Feb. 19. Register here.
The Upper Peninsula Clean Energy Virtual Conference Series continues with "Building Electrification Technology & Ramping Up Energy Efficiency" on March 12 and "Task Force Report & Legislative Policy Update" on April 16.
The 9th Annual Energy Innovators Conference will take place virtually on April 7. RSVP here. The National Regulatory Research Institute has a three-part webinar series on "The Impact of COVID-19 on Utility Rate Making."
Due to COVID-19, PlugVolt is offering complimentary access to a webinar series that provides a guide to how to select primary and secondary cells for battery products.
Norton Rose Fulbright regularly organizes webinars featuring experts and executives of major companies, such as this one on the challenges that COVID-19 and low commodity prices pose to the energy industry.
The Clean Energy Group has a huge archive of webinars and presentations related to net metering, energy efficiency, EVs, energy storage and much more.
The Energy Storage Association has a number of upcoming and recorded webinars covering many different facets of energy storage.
Opportunities
The Midwest Renewable Energy Association has an RFP for the design, procurement and installation of solar systems in Highland Park inside the city of Detroit. Proposals are due March 10.

The city of Ann Arbor has an RFP for solar installations on a number of city facilities. Responses are due March 25, and details are available at the city's purchasing website.
Sponsorship opportunities are available for the 9th Annual Energy Innovators Conference on April 7.Centrepolis is offering the Michigan Cleantech Hardware Accelerator program as funded by the Michigan Department of Environment, Great Lakes and Energy. The program supports Michigan-based entrepreneurs and small businesses who are developing cleantech hardware products or processes that provide an energy efficiency or energy waste reduction benefit. Funding can be applied for to support product development and demonstration activities. Contact Dan Radomski dradomski@ltu.edu or visit https://www.centrepolisaccelerator.com/Programs/CleanTech.
The Green Task Force is requesting that non-profit and faith-based organizations fill out a brief survey to assess readiness for solar projects.
The Michigan Economic Development Corporation's PlanetM Testing Grant gives mobility companies the opportunity to access testing facilities around the state, including Mcity at the University of Michigan. Apply here.
The Detroit 2030 District is a free program that challenges Detroit building owners and managers to reduce wasted energy. Those that achieve the greatest reductions from the prior-year baseline will be recognized at the first annual Detroit Energy Challenge Award Ceremony in 2021. Visit 2030districts.org/Detroit to find out more information including how a building can apply.