Welcome to the weekly newsletter of the Michigan Energy Innovation Business Council (Michigan EIBC), the business voice for advanced energy in Michigan. Here's what's new this week:
Credit. Licensed under the Creative CommonsAttribution-Share Alike 2.0 Generic license.
General Motors Embraces Electric Mobility Future with Major EV Announcement
This week GM unveiled plans to go all-electric for light-duty vehicles it produces around the globe by 2035, the most significant yet in a series of moves by the automaker toward electrification. It is also one of the most powerful signs that "the future of mobility is electric," as University of Michigan business professor Andrew Hoffman said in the Detroit Free Press coverage of the announcement.
GM's plans will likely have a big impact over time on how American consumers view EVs. To realize that future, GM will be launching a campaign called "Everybody In" to educate consumers about how to make the transition to electric. It will also be touting the new electric Cadillac model and its Lyriq crossover EV in ads to air during the upcoming Super Bowl.
Just days before GM's announcement, the Biden administration said it would replace the federal government's fleet with electric models, another big change that stands to put hundreds of thousands of EVs on American roads. States like Michigan can help speed up the transition by switching their state fleets to EVs where feasible, as the Institute for Energy Innovation advocated in a 2019 report.
---
Pete Kadens to Keynote April 7 Energy Innovators Conference
We are excited to announce that the 9th Annual Energy Innovators Conference will take place virtually on Wednesday, April 7 from 9:10 am to 12:30 pm. The half-day virtual conference will feature prominent speakers and panelists who will discuss the latest energy-related topics and innovations. There will also be a mid-conference networking session with a variety of options to connect with other attendees.
The keynote speaker for the conference is Pete Kadens, serial entrepreneur and dedicated philanthropist who currently serves as the chairman of The Kadens Family Foundation, a charitable organization dedicated to closing the pervasive wealth and education gaps in the US.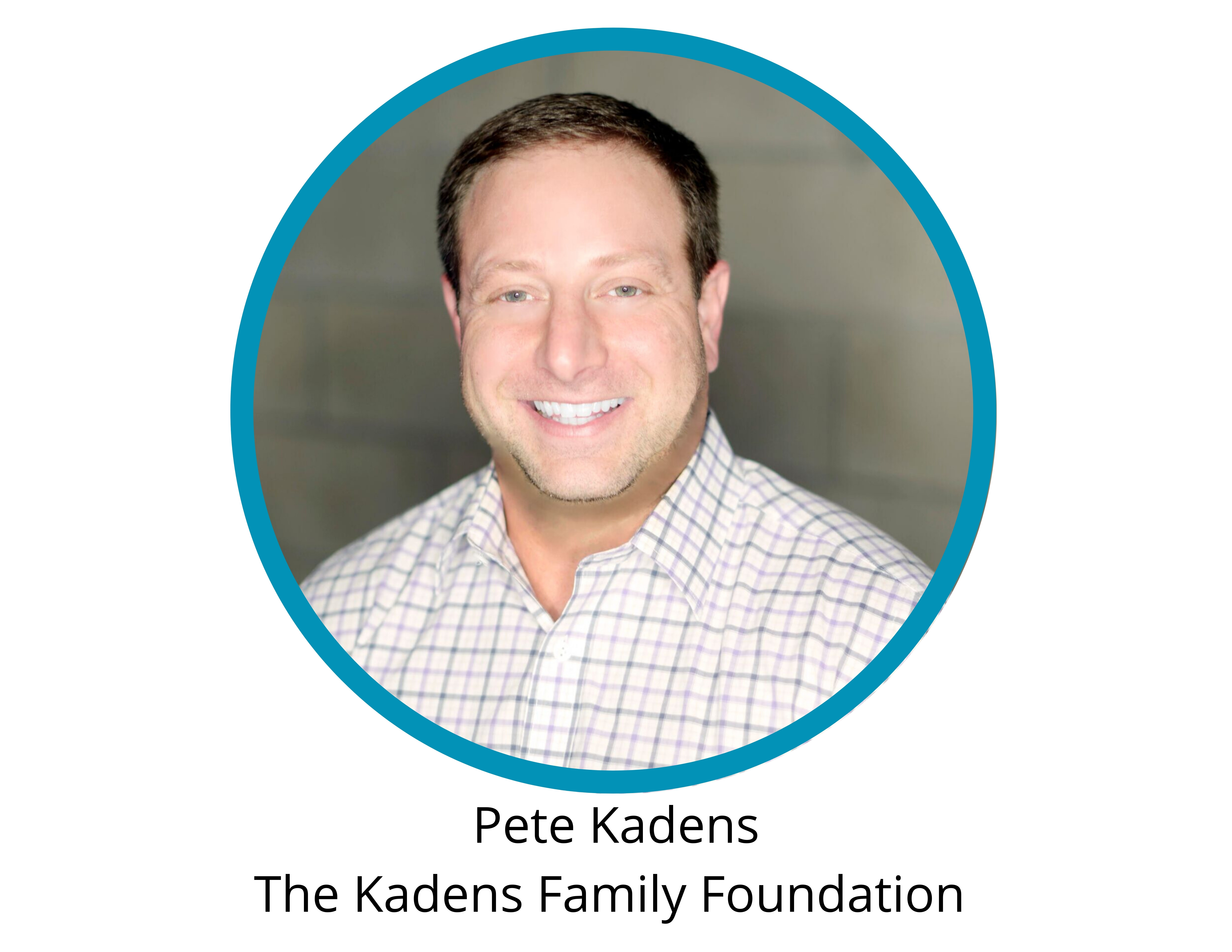 He is also the founder and Chairman of Crazy Clean, a fast growing disinfecting company that is now disinfecting over 6,000,000 sq feet of schools, office buildings and hotels around Chicago. Pete retired in August 2018 as CEO of Green Thumb Industries, one of the largest publicly-traded, legal cannabis operators in the US with a current market capitalization of approximately $3 billion.
Prior to Green Thumb Industries, in 2008 Pete started one of the largest commercial solar companies in the US, SoCore Energy. Under his leadership, SoCore expanded operations into 17 states and was named one of Chicago's most innovative businesses by Chicago Innovation Awards. In 2013, he sold SoCore Energy to Edison International, a Fortune 500 energy holding company. Pete employed over 4,000 people over his 16 year career as a CEO. He is the Chairman of Kadens Family Holdings, Katalyst Management Collective and he serves on board of directors of NewLake Capital Partners, KushCo, IgniteADR, Heart Community Capital and The YWCA of Metropolitan Chicago.
RSVP today! Tickets start at $25. Sponsorship opportunities are available and can be found on the Michigan EIBC website.

Event Sponsors
Terawatt Level
Megawatt Level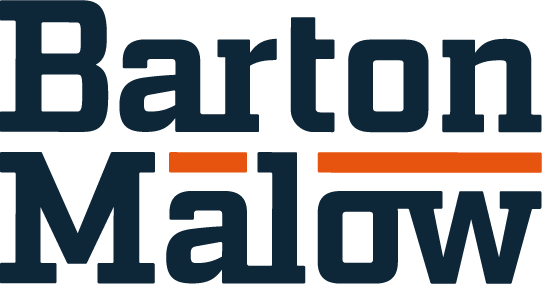 ---
Detroit Community Solar Project Shows Opportunities for Development, Along With Regulatory Challenges 
The Hope Village Revitalization project, a combined affordable housing and community solar development, is one of the most unique planned solar projects in Michigan and was recently profiled by Energy News Network. The story of this project, which is being developed in Highland Park, a small city completely surrounded by Detroit, is one that demonstrates how Michigan policy needs to evolve to be friendlier to community solar.
As the Energy News Network article details, Hope Village Revitalization, a local development corporation, is trying to purchase three multifamily buildings in Highland Park and, with the help of clean energy advocacy nonprofit Soulardarity, install solar panels on the roof. The energy bill savings provided by the panels will reduce the rent for residents from this economically-underserved area and also go toward a fund for new solar projects in the Hope Village community.
The project, however, has had to compromise with the realities of the regulatory environment in Michigan. As Michigan EIBC continues to emphasize, the rate that solar users receive for power they export to the grid is severely undervalued. It does not take into account the savings that distributed solar can provide for the grid. According to Soulardarity Executive Director and Co-Founder Jackson Koeppel, a more robust distributed generation rate, one that fully reflected the value of rooftop solar, could provide significantly greater savings for residents involved in the project.
The project is nearing completion of a feasibility study that is a key milestone before finalizing the financing. Read more details in the Energy News Network article here.
---

We're Hiring an Energy Policy Expert
The Michigan Energy Innovation Business Council (Michigan EIBC) and Institute for Energy Innovation (IEI) are hiring a full-time energy policy expert to support our expanding regulatory, legislative, and industry sector-specific efforts.
The deadline for applying is Feb. 10, 2021. Details about the desired qualifications for the job and how to apply are on the Michigan EIBC website.
---
New Members
Form Energy
Form Energy is developing a new class of cost-effective, multi-day energy storage systems that will enable a reliable, secure, and fully-renewable electric grid year-round.
Renewing Members

Michigan Biomass
Michigan Biomass is a coalition that advocates for the state's grid-connected, wood-fired power plants – facilities constructed between 1985 and 1994. It was formed in 2007 to ensure that the biomass power industry would continue to contribute to the state's energy, resource and economic well-being under renewable energy policy. About 20% of the state's renewable energy comes from forest-based, sustainable resources, mostly byproducts from wood products manufacturing. Because these power plants predate Michigan's RPS they are affected differently by the growing renewable energy marketplace. The intrinsic values of biomass power – jobs and rural economies, low-value wood fiber markets, forest health and stewardship, mitigation of greenhouse gases that contribute to climate change, and support of the state's electricity transmission system – warrant energy policy that preserves the production capacity and non-energy values these facilities provide.
---



Michigan Energy News
National Energy News
---
Michigan and National Energy Events
The Midwest Energy Efficiency Alliance's 2021 Midwest Energy Solutions Conference will be from Feb. 16 to Feb. 19. Register here.
Michigan EIBC member Lean & Green Michigan is holding its first webinar of the year on Feb. 3. The 2021 PACE Market Report will include a deep dive into the latest PACE projects and an inside look at what to expect in the Michigan PACE market for 2021. Registration is open now.
The 9th Annual Energy Innovators Conference will take place virtually on April 7. RSVP here. The National Regulatory Research Institute has a three-part webinar series on "The Impact of COVID-19 on Utility Rate Making."
Due to COVID-19, PlugVolt is offering complimentary access to a webinar series that provides a guide to how to select primary and secondary cells for battery products.
Norton Rose Fulbright regularly organizes webinars featuring experts and executives of major companies, such as this one on the challenges that COVID-19 and low commodity prices pose to the energy industry.
The Clean Energy Group has a huge archive of webinars and presentations related to net metering, energy efficiency, EVs, energy storage and much more.
The Energy Storage Association has a number of upcoming and recorded webinars covering many different facets of energy storage.
Opportunities
Sponsorship opportunities are available for the 9th Annual Energy Innovators Conference on April 7.
Centrepolis is offering the Michigan Cleantech Hardware Accelerator program as funded by the Michigan Department of Environment, Great Lakes and Energy. The program supports Michigan-based entrepreneurs and small businesses who are developing cleantech hardware products or processes that provide an energy efficiency or energy waste reduction benefit. Funding can be applied for to support product development and demonstration activities. Contact Dan Radomski dradomski@ltu.edu or visit https://www.centrepolisaccelerator.com/Programs/CleanTech.
The Green Task Force is requesting that non-profit and faith-based organizations fill out a brief survey to assess readiness for solar projects.
The Michigan Economic Development Corporation's PlanetM Testing Grant gives mobility companies the opportunity to access testing facilities around the state, including Mcity at the University of Michigan. Apply here.
The Detroit 2030 District is a free program that challenges Detroit building owners and managers to reduce wasted energy. Those that achieve the greatest reductions from the prior-year baseline will be recognized at the first annual Detroit Energy Challenge Award Ceremony in 2021. Visit 2030districts.org/Detroit to find out more information including how a building can apply.