Welcome to the weekly newsletter of the Michigan Energy Innovation Business Council (Michigan EIBC), the business voice for advanced energy in Michigan. Here's what's new this week:
Case Before the MPSC to Determine Future Tariff for DTE's Distributed Generation Customers
The fast growth of rooftop solar in Michigan has made the limits imposed by utilities on the amount of distributed generation both unnecessary and counterproductive. A new proceeding before the Michigan Public Service Commission (MPSC) will decide the future tariff that DTE, the largest utility in Michigan, must offer its distributed generation customers – outside of the distributed generation program and without a cap. Michigan EIBC plans to participate in this case.
In November 2022, the MPSC ordered that DTE needs to put forth a "successor" distributed generation tariff so that new customers are still able to connect their distributed generation systems to the grid if DTE's cap is reached. In an application for this new tariff filed in February, DTE argued that it has existing tariffs that could be modified to serve distributed generation customers. Under these tariffs (Rider 5 and Rider 14), customers are compensated based on wholesale energy prices.
As reported earlier this month, DTE is close to hitting its cap on the amount of small-scale distributed generation (also known as Category 1 systems) that it must connect in its service territory. But in its application filed in February, DTE stated that it plans to keep connecting Category 1 systems under its existing tariff through the end of the year, even after it hits the cap.
---

Source. Creator: Petmal
DOE Issues Guidance on Hydrogen Program
The full impacts of the Bipartisan Infrastructure Law and the Inflation Reduction Act are continuing to roll out as federal agencies unveil exactly how they will implement provisions of the laws. Last week this newsletter looked at the EPA's guidance for its approach to green bank financing through the Greenhouse Gas Reduction Fund. Now, we turn to the $750 million opportunity for clean hydrogen that the U.S. Department of Energy detailed in a funding opportunity announcement on March 15.
The Bipartisan Infrastructure Law created new programs to support clean hydrogen manufacturing and recycling and clean hydrogen electrolysis. The $750 million funding opportunity from March represents just the "first phase" of funding for these programs, according to the DOE's announcement.
The DOE says it wants to fund research and development projects that deliver benefits in one or more of several areas:
Reduced cost of clean hydrogen produced using electrolyzers
Reduced supply chain vulnerabilities
Improved processes for high-throughput, low-cost manufacturing of electrolyzers and fuel cells
Development of sustainable manufacturing and recycling processes
Creation of opportunities for underserved communities and groups
A large share of the $750 million over five years will go toward efforts to innovate the process of manufacturing electrolyzers, which convert electricity to hydrogen. About $300 million will go toward low-cost, high-throughout electrolyzer manufacturing.
"With the projected expansion of clean hydrogen production in the U.S. to meet decarbonization goals, supporting RD&D with domestic water electrolyzer manufacturers is critical to ensuring a competitive manufacturing base and supply chain," the funding opportunity said. "Enabling domestic manufacturing to achieve economies of scale is essential to significantly reduce the capital cost of electrolyzers and enable greater widespread deployment."
Eligible applicants include for-profit entities, non-profit entities, state and local governments and institutions of higher education. Concept papers are due April 19, while full applications are due July 19.
Hydrogen is attracting interest not just from the federal government, but also from many states. The Michigan Department of Environment, Great Lakes and Energy's MI Healthy Climate Plan called for programs to accelerate hydrogen technologies in several areas, like fuel-cell farm equipment and combined heat and power (CHP).
---


Register for the 11th Annual Michigan Energy Innovators Conference on April 26
Tickets are available for the 11th Annual Michigan Energy Innovators Conference at the Kellogg Hotel and Conference Center in East Lansing on April 26!
We have just announced another breakout panel on the community benefits of advanced energy:
This full-day conference—our most popular event of the year—provides attendees an opportunity to network, learn about innovations in advanced energy, and get an overview on the latest policy developments. This event includes: main-stage panels, multiple break-out panels with dozens of expert panelists, presentations from industry experts, and networking.
The keynote speaker will be Maeve Stropf, Manager of Carbon Strategy and Sustainability Customer Engagement at Steelcase Inc. Maeve leads the team responsible for the company's carbon strategy development and implementation which includes maintaining carbon neutrality, progressing against ambitious science-based greenhouse gas emissions targets, and encouraging suppliers to set their own science-based targets. Relatedly, Maeve leads government affairs work in subject areas of climate, energy, and renewable energy in the State of Michigan and at the federal level in the US. She is also responsible for energy procurement in restructured power markets and global renewable energy procurement, and corporate reporting of energy and greenhouse gas emissions. In addition to these responsibilities, Maeve manages the Sustainability Customer Engagement team for the Europe, Middle East, and Africa market.
This full-day conference—our most popular event of the year—provides attendees an opportunity to network, learn about innovations in advanced energy, and get an overview on the latest policy developments. This event includes: main-stage panels, multiple break-out panels with dozens of expert panelists, presentations from industry experts, and networking.
We also invite you to become a sponsor of Michigan EIBC's Annual Michigan Energy Innovators Conference! Sponsors will benefit from networking with advanced energy industry leaders and experts. For information on sponsorship opportunities and benefits, please click here or contact Brianna Gerard at brianna@mieibc.org.
Thank You To Our Sponsors!
GIGAWATT
MEGAWATT
KILOWATT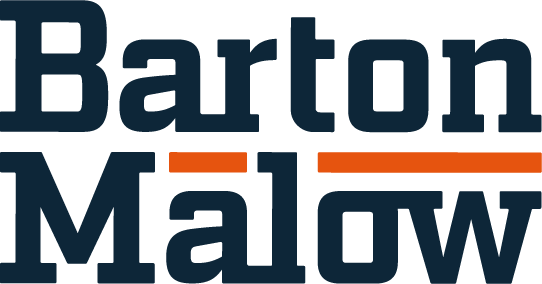 THE WATT
---
New Members
EVgo is a leader in charging solutions, building and operating the infrastructure and tools needed to expedite the mass adoption of electric vehicles for individual drivers, rideshare and commercial fleets, and businesses. Since its founding in 2010, EVgo has led the way to a cleaner transportation future and its network has been powered by 100% renewable energy since 2019. As one of the nation's largest public fast charging networks, EVgo's owned and operated charging network includes around 900 fast charging locations in 60 metropolitan areas in 30 states. EVgo continues to add more DC fast charging locations through EVgo eXtend™, its white label service offering.
Meta builds technologies that help people connect, find communities, and grow businesses. When Facebook launched in 2004, it changed the way people connect. Apps like Messenger, Instagram and WhatsApp further empowered billions around the world. Now, Meta is moving beyond 2D screens toward immersive experiences like augmented and virtual reality to help build the next evolution in social technology. Meta's public policy interests are rooted in creating a safe environment for people to continue connecting with each other and millions of small businesses can grow.
---
Michigan Energy News
---
National Energy News
---
Job Board
Attention Michigan EIBC members: if you have a job announcement you would like in the newsletter, please send a paragraph describing the position and a link to apply to Matt Bandyk at matt@mieibc.org. Please include in the email a specific end date for the job posting.
Pivot Energy
Manager, Policy & Market Strategy. Location: Denver, Colo.
The Manager of Policy and Market Strategy (West) is at the forefront of distributed solar policy and will help guide the company's development and advocacy strategies. Pivot operates nationwide, actively developing and owning commercial solar, community solar, small-utility and battery storage projects in more than a dozen states. We are also one of the leading low-income community solar providers. In an industry defined by regulation and legislation, it is an essential advantage to assess the impact of existing and new policies quickly and accurately, as well as to proactively shape policies where necessary.
---
Michigan and National Energy Events
Registration is now open for the State of Michigan MI Healthy Climate Conference, which will be held at Huntington Place in Detroit on April 11-12.
Join Michigan EIBC member Martin Waymire and local public media broadcaster WKAR on Monday, April 24 at WKAR Studios in East Lansing for a full day of instruction with top PR professionals and journalists, designed for executives, media spokespersons and communication teams. Register here.
Get tickets now for the Michigan Energy Innovators Conference at the Kellogg Center in East Lansing on April 26.
On July 18-20, PlugVolt will be hosting Battery Seminar 2023 in Plymouth, Mich., featuring an entire day of in-depth technical tutorials on cutting-edge battery research presented by industry subject matter experts and world renowned professors from Top 50 U.S. Universities. The next two days will include complementary industry updates provided by speakers from Automotive and Grid Storage OEMs, major battery manufacturers and global Tier 1 system developers and suppliers. Attendees will also get an exclusive opportunity to tour INTERTEK Battery Testing Center of Excellence in Plymouth, MI (USA) firsthand, ask questions to resident experts, and enjoy some light appetizers and beverages while networking with industry peers. Register here.
Save the dates Aug. 6-9 for the Mid-America Regulatory Conference (MARC) Annual Meeting at the JW Marriott in downtown Grand Rapids.
Opportunities
The Michigan Department of Health and Human Services (MDHHS) has issued a Request for Proposal (RFP) to expand the weatherization assistance program utilizing bipartisan infrastructure law funding for multi-family dwellings. The five-month award begins on May 1 and ends Sept. 30, 2023, with the total available amount being $1 million dollars. Successful applicants may be awarded funding annually through at least Sept. 30, 2028, based upon funding availability and acceptable performance. For more information or to apply, visit the EGrAMS website.
The U.S. Department of Agriculture is soliciting applications from agricultural producers and small businesses in eligible rural areas for the Rural Energy for America Program (REAP) which offers grants and guaranteed financing for renewable energy systems and energy efficiency improvements. There is a deadline of March 31 for applications for unrestricted grant funds. More information is available here.
DTE is issuing a Request for Proposal (RFP) for 850 MW of new wind and solar projects, of which about 300 MW must be ready for commercial operation by March 31, 2025, and about 550 MW must be ready by March 31, 2026. Bids are due April 21.
Dexter Community Schools requests proposals and qualifications for a new solar walkway canopy plus ground mount solar array with connection to the primary electric service unit at Wylie Elementary School. The RFP is available here and proposals are due April 27.
The U.S. Department of Energy's Buildings Upgrade Prize (Buildings UP) is offering more than $22 million in cash prizes and technical assistance to teams across America with winning ideas to accelerate widespread, equitable energy efficiency and building electrification upgrades. Follow Buildings UP on HeroX.com for all prize-related updates. Phase 1 submissions are due by July 18.