Welcome to the weekly newsletter of the Michigan Energy Innovation Business Council (Michigan EIBC), the business voice for advanced energy in Michigan. Here's what's new this week:
New Bill Would Make Michigan Energy Storage Leader
A new bill introduced to the Michigan House this week would establish a state-wide target of 2,500 MW of grid-scale energy storage by 2030. It represents one of the first major pieces of legislation to pursue goals related to the MI Healthy Climate Plan, which adopted the target of 2,500 MW by 2030 as an interim target on the way to deploy 4,000 megawatts (MW) of grid scale storage by 2040.
The legislation also builds on the work carried out by the Institute for Energy Innovation in the Energy Storage Roadmap released last year for the Michigan Department of Environment, Great Lakes and Energy (EGLE), which analyzed the need for energy storage to maintain a reliable grid. This modeling established the 2030 and 2040 targets as well as recommended policies to reach those targets.
HB 4256, introduced by Rep. Jenn Hill (D-Marquette), who was joined by 19 co-sponsors, requires utilities to collectively deploy 2,500 MW of energy storage by 2030 by procuring energy storage systems proportionally to their loadshare. At least 50% of these systems will not be utility-owned, and instead will be procured through cost-effective contracts, encouraging more private investment in state-wide energy storage and reducing risks to ratepayers.
The bill will also require the Michigan Public Service Commission (MPSC) to complete a study to determine how much long-duration energy storage is needed in Michigan and to establish targets to procure the needed long-duration storage.
HB 4256 takes a technology-neutral approach that will allow for new technological innovation and new energy storage options. We will keep you informed of the bill's progress.
---


Community Solar Bills Introduced to Michigan Senate
Another critical legislative package was introduced this week: SB 152 and SB 153 would create a legal path forward for community solar projects that can reduce electric bills and bring the benefits of renewable energy to customers who may otherwise not be able to install solar panels.
State Sens. Jeff Irwin (D-Ann Arbor) and Ed McBroom (R-Waucedah Township) introduced the two bills. SB 152 would require the MPSC to issue new regulations ensuring all customers have opportunities to participate as subscribers to a community solar facility, among other provisions. No less than 30% of the electricity produced by each community solar facility would be reserved for low-income households and service organizations. Meanwhile, SB 153 would establish rules for those customers to receive proportional bill credits for the output of the community solar facilities to which they subscribe.
A recent study from Michigan State University found that expanding community solar could bring $1.5 billion to the state's economy over the next three decades. But this potential growth has been held back by the lack of a clear legal framework under which community solar projects can be offered to utility customers. These bills would resolve that uncertainty.
---
DTE Says It Is Close to Hitting Distributed Generation Cap for Small Arrays
DTE recently told the MPSC in a filing that by July 1 the utility expects to hit the cap on distributed generation for solar arrays under 20 kW, the Detroit News reported. In the same filing, the utility committed to continuing to allow rooftop solar customers to participate in the distributed generation program until the end of 2023.
The passage of legislation to eliminate this cap remains at the top of the energy policy agenda because of the damage that hitting this cap would deal to solar installers.
The Detroit News talked to Michigan EIBC President Laura Sherman about why this threat of reaching the DG cap is so dangerous for the solar industry in Michigan. "Customers, businesses, people in the state who have set goals around this, none of them have any say in this," Sherman said. "It's entirely up to the utilities for whom it's not in their best interest to continue these programs."
The story also interviews real adopters of distributed generation about how their solar plus storage systems have improved their lives, especially when dealing with grid power outages. Read the full story.
---



Main Stage Panel Announced for the 11th Annual Michigan Energy Innovators Conference
Tickets are available for the 11th Annual Michigan Energy Innovators Conference at the Kellogg Hotel and Conference Center in East Lansing on April 26!
Main Stage Panel: The Road Ahead: The Future of Energy Policy
Moderated by JR Tolbert, Advanced Energy United
Panelists:
Sen. Winnie Brinks, Michigan Senate
Kara Cook, Office of the Governor
Albert Gore, ZETA
The keynote speaker will be Maeve Stropf, Manager of Carbon Strategy and Sustainability Customer Engagement at Steelcase Inc. Maeve leads the team responsible for the company's carbon strategy development and implementation which includes maintaining carbon neutrality, progressing against ambitious science-based greenhouse gas emissions targets, and encouraging suppliers to set their own science-based targets. Relatedly, Maeve leads government affairs work in subject areas of climate, energy, and renewable energy in the State of Michigan and at the federal level in the US. She is also responsible for energy procurement in restructured power markets and global renewable energy procurement, and corporate reporting of energy and greenhouse gas emissions. In addition to these responsibilities, Maeve manages the Sustainability Customer Engagement team for the Europe, Middle East, and Africa market.
This full-day conference—our most popular event of the year—provides attendees an opportunity to network, learn about innovations in advanced energy, and get an overview on the latest policy developments. This event includes: main-stage panels, multiple break-out panels with dozens of expert panelists, presentations from industry experts, and networking.
We also invite you to become a sponsor of Michigan EIBC's Annual Michigan Energy Innovators Conference! Sponsors will benefit from networking with advanced energy industry leaders and experts. For information on sponsorship opportunities and benefits, please click here or contact Brianna Gerard at brianna@mieibc.org.
Thank You To Our Sponsors!
GIGAWATT
MEGAWATT
KILOWATT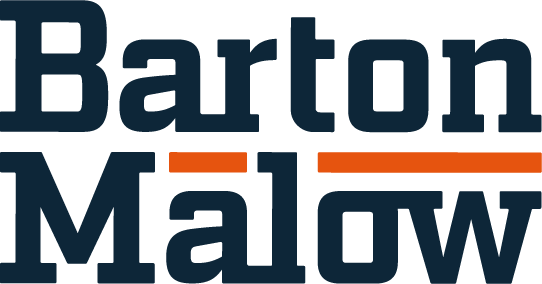 THE WATT
---
Michigan Energy News
---
National Energy News
---
Job Board
Attention Michigan EIBC members: if you have a job announcement you would like in the newsletter, please send a paragraph describing the position and a link to apply to Matt Bandyk at matt@mieibc.org. Please include in the email a specific end date for the job posting.
Michigan Economic Development Corporation
SVP & Chief Mobility Officer. Location: Lansing or Detroit (Hybrid/Remote Option)
The Senior Vice President & Chief Mobility Officer is responsible for the development and execution of strategies, policies, goals and objectives as they relate to the Office of Future Mobility and Electrification as outlined in Executive Order 2020-1. The position provides strategic oversight for The Office's goals of increasing mobility investment in Michigan, engaging more mobility startups, expanding Michigan's smart infrastructure, accelerating electric vehicle adoption in Michigan, enabling Michigan's mobility workforce, and bolstering Michigan's mobility manufacturing core. This position serves as a key member of the MEDC and Michigan Department of Labor and Opportunity (LEO) leadership team to accomplish the strategic goals and objectives of the corporation. The deadline for response is Feb. 20, 2023.
Pivot Energy
Manager, Policy & Market Strategy. Location: Denver, Colo.
The Manager of Policy and Market Strategy (West) is at the forefront of distributed solar policy and will help guide the company's development and advocacy strategies. Pivot operates nationwide, actively developing and owning commercial solar, community solar, small-utility and battery storage projects in more than a dozen states. We are also one of the leading low-income community solar providers. In an industry defined by regulation and legislation, it is an essential advantage to assess the impact of existing and new policies quickly and accurately, as well as to proactively shape policies where necessary.
---
Michigan and National Energy Events
The MPSC will be holding a series of town hall meetings about the ice storm power outages in cities across the state on March 20.
The Lawrence Berkeley National Laboratory has published a new analysis, "Shedding light on large-scale solar impacts: an analysis of property values and proximity to photovoltaics across six U.S. states." The authors will be discussing the results of the study in a webinar on March 22. Register here.
Registration is now open for the State of Michigan MI Healthy Climate Conference, which will be held at Huntington Place in Detroit on April 11-12.
Get tickets now for the Michigan Energy Innovators Conference at the Kellogg Center in East Lansing on April 26.
On July 18-20, PlugVolt will be hosting Battery Seminar 2023 in Plymouth, Mich., featuring an entire day of in-depth technical tutorials on cutting-edge battery research presented by industry subject matter experts and world renowned professors from Top 50 U.S. Universities. The next two days will include complementary industry updates provided by speakers from Automotive and Grid Storage OEMs, major battery manufacturers and global Tier 1 system developers and suppliers. Attendees will also get an exclusive opportunity to tour INTERTEK Battery Testing Center of Excellence in Plymouth, MI (USA) firsthand, ask questions to resident experts, and enjoy some light appetizers and beverages while networking with industry peers. Register here.
Save the dates Aug. 6-9 for the Mid-America Regulatory Conference (MARC) Annual Meeting at the JW Marriott in downtown Grand Rapids.
Opportunities
The Michigan Department of Health and Human Services (MDHHS) has issued a Request for Proposal (RFP) to expand the weatherization assistance program utilizing bipartisan infrastructure law funding for multi-family dwellings. The five-month award begins on May 1 and ends Sept. 30, 2023, with the total available amount being $1 million dollars. Successful applicants may be awarded funding annually through at least Sept. 30, 2028, based upon funding availability and acceptable performance. For more information or to apply, visit the EGrAMS website.
Indiana Michigan Power (I&M) is developing a 2023 All-Source Request for Proposals ("2023 RFP") which seeks to secure supply-side generation consistent with the preferred portfolio outlined in the 2021 Integrated Resource Plan. Consistent with this plan, I&M seeks a combination of Wind, Solar, Combustion Turbines, Storage, and Supplemental Capacity resources. As part of the 2023 RFP, I&M will make available a portion of the retiring Rockport Plant site for bidders to propose Combustion Turbine generation projects as well as Storage projects for participation in the RFP. Comments from stakeholders are due March 10.
The University of Michigan has issued a Proposed Request for Information and Qualification (RFI) Content for Onsite Solar Development. Interested parties may participate in a sourcing event that closes March 22.
The U.S. Department of Agriculture is soliciting applications from agricultural producers and small businesses in eligible rural areas for the Rural Energy for America Program (REAP) which offers grants and guaranteed financing for renewable energy systems and energy efficiency improvements. There is a deadline of March 31 for applications for unrestricted grant funds. More information is available here.
DTE is issuing a Request for Proposal (RFP) for 850 MW of new wind and solar projects, of which about 300 MW must be ready for commercial operation by March 31, 2025, and about 550 MW must be ready by March 31, 2026. Bids are due April 21.
The U.S. Department of Energy's Buildings Upgrade Prize (Buildings UP) is offering more than $22 million in cash prizes and technical assistance to teams across America with winning ideas to accelerate widespread, equitable energy efficiency and building electrification upgrades. Follow Buildings UP on HeroX.com for all prize-related updates. Phase 1 submissions are due by July 18.