Welcome to the weekly newsletter of the Michigan Energy Innovation Business Council (Michigan EIBC), the business voice for advanced energy in Michigan. Here's what's new this week:
A slide from MPSC Chair Dan Scripps' presentation to the Michigan Senate Energy and Environment Committee.
Michigan Senate Hearing Looks at Reliability Following Power Outages
The severe power outages across Michigan in recent weeks are a sign that the Michigan Public Service Commission (MPSC) needs to do more to improve customer resilience, and enact performance-based regulation and other measures aimed at improving the oversight of the distribution grid, MPSC Chair Dan Scripps told the Senate Energy and Environment Committee in a March 23 hearing.
The hearing, during which representatives of DTE and Consumers Energy also spoke, follows a similar hearing held by the Michigan House Energy, Communications and Technology Committee. The Detroit Free Press summarized the hearing and the questioning of the DTE and Consumers Energy executives.
While the ice storm in February was a historically bad storm, "if we are getting historic storms essentially every other year, it's hard to say that they are truly historic any more. I think this is the new normal," Scripps said in his testimony at the hearing. He showed data indicating that over the past 10 years, Michigan has had 16 storms that each resulted in a quarter of a million people losing power.
Given the increasing frequency of severe weather, "we need to do more," Scripps said. An example of what the MPSC has planned is an upcoming technical conference on resilience, according to Scripps. In particular, the Commission wants to examine how critical facilities like hospitals can become more resilient during outages, such as through the use of microgrids, as supported by Michigan EIBC.
Additionally, Scripps said the outages show the need to develop performance-based regulation. This spring, the MPSC will launch a workgroup on performance-based regulation that is intended as a "capstone" on the MI Power Grid process, he said.
Michigan EIBC has long pushed for performance-based regulation, in which utilities receive financial penalties and incentives based on their ability to hit performance targets, as a way to make utilities adapt to an energy future based around more distributed energy. Distributed energy resources like solar plus storage systems and community solar can also help enhance individual and community resilience in the face of continuing outages.
---
EPA's Greenhouse Gas Reduction Fund to Take Steps Toward National Green Bank Financing
Last week in a piece in Renewable Energy World, Michigan EIBC President Laura Sherman wrote about how the U.S. Environmental Protection Agency is about to issue billions of dollars in grants, and why Michigan needs to pass legislation so community solar projects can qualify for some of these EPA grants, which come from the Greenhouse Gas Reduction Fund (GGRF), created by the Inflation Reduction Act. The EPA just announced the guidance for the GGRF last month, and many of the details are yet to come, but the significance of this program may turn out to be that it creates the foundation for one or more "green banks" on the national or regional level.
According to EPA Administrator Michael Regan, the GGRF is modeled after green banks in Connecticut and California and is intended to create jobs by unlocking capital to allow communities "that have never participated in the clean energy economy to participate in full force." Michigan EIBC member Michigan Saves is the nonprofit green bank for Michigan. The guidance from the EPA indicates that the agency may pursue this goal by funding more than one "green-bank-lite" entity as well as a set of major projects, rather than creating a single national green bank, the law firm Vinson & Elkins wrote in an analysis of the GGRF.
The GGRF consists of two main parts. First, the $20 billion General and Low-Income Assistance Competition will provide between two and 15 grants to nonprofit organizations "designed to provide capital, leverage private capital and provide other forms of financial assistance for the rapid deployment of low- and zero-emission products, technologies, and services." Those organizations then will use those grants to provide financial and technical assistance, especially in low-income and disadvantaged communities in line with the Biden administration's Justice40 initiative.
Second, the $7 billion Zero-Emissions Technology Fund Competition will provide up to 60 grants to state and local governments and tribes so they can offer "financial and technical assistance to projects that deploy residential and community solar, associated storage technologies, and related upgrades."
Regan recently visited a 50-MW solar project being built on a landfill in Houston, touting it as an example of the type of project the GGRF could fund.
The EPA has said it will release notices of funding opportunities for the General and Low-Income Assistance Competition and the Zero-Emissions Technology Fund Competition in early summer 2023.
---


Register for the 11th Annual Michigan Energy Innovators Conference on April 26
Tickets are available for the 11th Annual Michigan Energy Innovators Conference at the Kellogg Hotel and Conference Center in East Lansing on April 26!
We have just announced a new breakout panel:
This full-day conference—our most popular event of the year—provides attendees an opportunity to network, learn about innovations in advanced energy, and get an overview on the latest policy developments. This event includes: main-stage panels, multiple break-out panels with dozens of expert panelists, presentations from industry experts, and networking.
The keynote speaker will be Maeve Stropf, Manager of Carbon Strategy and Sustainability Customer Engagement at Steelcase Inc. Maeve leads the team responsible for the company's carbon strategy development and implementation which includes maintaining carbon neutrality, progressing against ambitious science-based greenhouse gas emissions targets, and encouraging suppliers to set their own science-based targets. Relatedly, Maeve leads government affairs work in subject areas of climate, energy, and renewable energy in the State of Michigan and at the federal level in the US. She is also responsible for energy procurement in restructured power markets and global renewable energy procurement, and corporate reporting of energy and greenhouse gas emissions. In addition to these responsibilities, Maeve manages the Sustainability Customer Engagement team for the Europe, Middle East, and Africa market.
This full-day conference—our most popular event of the year—provides attendees an opportunity to network, learn about innovations in advanced energy, and get an overview on the latest policy developments. This event includes: main-stage panels, multiple break-out panels with dozens of expert panelists, presentations from industry experts, and networking.
We also invite you to become a sponsor of Michigan EIBC's Annual Michigan Energy Innovators Conference! Sponsors will benefit from networking with advanced energy industry leaders and experts. For information on sponsorship opportunities and benefits, please click here or contact Brianna Gerard at brianna@mieibc.org.
Thank You To Our Sponsors!
GIGAWATT
MEGAWATT
KILOWATT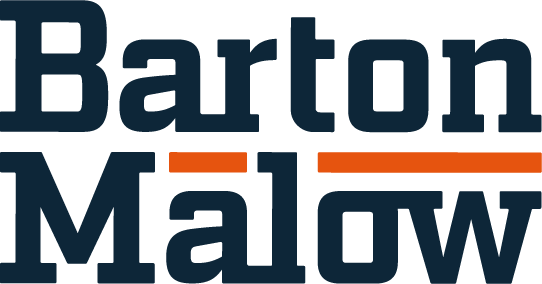 THE WATT
---
New Members
Blanket Insulation
Full service insulation company.
Family owned and operating since 1979.
We fix uncomfortable homes and make them more energy efficient.
Chaberton Energy
At Chaberton, we develop sustainable infrastructure and renewable projects with a focus on distributed energy generation, community solar and larger commercial and industrial solutions. Working consultatively with clients and communities, we take a creative approach to the integration of solar, storage, virtual renewables, microgrids, and EV Chargers to develop renewable projects that yield results. Chaberton Energy is a public benefit corporation headquartered in North Bethesda, MD, with team members across key markets throughout North America.
KMR Construction Services, Inc.
KMR Construction Services Inc is an electrical contractor that is fully committed to giving our diverse Detroit clientele prompt, consistently top-quality electrical work designed to meet and exceed industry standards for safety and efficiency, regardless of the size or scale of the electrical work you need to be done. Our personable team of fully licensed and insured in-house electricians are leading experts in residential and commercial electrical applications. Drawing on a wealth of experience and training in electrical work of all kinds, we are optimally positioned to give our Detroit clientele a more complete electrical service.
Limes Renewable Energy
Limes Renewable Energy is an international renewable energy developer established in 2017 by senior industry professionals, each with over 18 years of international renewable energy experience and a passion for local development and sustainability. Limes brings together world-class international experience and a devotion to sustainable local development to build a strong pipeline of successful renewable energy projects.
Successfully permitted more than 200MWp solar projects now under construction and acquired, among others leading renewable energy investors.
Ørsted
Ørsted develops, constructs, and operates offshore and onshore wind farms, solar farms, energy storage facilities, renewable hydrogen and green fuels facilities. In the United States, the company has approximately 650 employees and a growing portfolio of clean energy assets and partnerships that includes offshore wind energy, land-based wind energy, solar, storage technologies and e-fuels. Ørsted has a total U.S. land-based capacity of 5 gigawatts across wind, solar, storage technologies and e-fuels. As a leading U.S. clean energy company, Ørsted is creating skilled jobs and bringing new opportunities to communities across the country.
Renewing Member


Michigan Biomass
Michigan Biomass is a coalition that advocates for the state's grid-connected, wood-fired power plants – facilities constructed between 1985 and 1994. It was formed in 2007 to ensure that the biomass power industry would continue to contribute to the state's energy, resource and economic wellbeing under renewable energy policy. About 20% of the state's renewable energy comes from forest-based, sustainable resources, mostly byproducts from wood products manufacturing. Because these power plants predate Michigan's RPS they are affected differently by the growing renewable energy marketplace. The intrinsic values of biomass power – jobs and rural economies, low-value wood fiber markets, forest health and stewardship, mitigation of greenhouse gases that contribute to climate change, and support of the state's electricity transmission system – warrant energy policy that preserves the production capacity and non-energy values these facilities provide.
---
Michigan Energy News
---
National Energy News
---
Job Board
Attention Michigan EIBC members: if you have a job announcement you would like in the newsletter, please send a paragraph describing the position and a link to apply to Matt Bandyk at matt@mieibc.org. Please include in the email a specific end date for the job posting.
Pivot Energy
Manager, Policy & Market Strategy. Location: Denver, Colo.
The Manager of Policy and Market Strategy (West) is at the forefront of distributed solar policy and will help guide the company's development and advocacy strategies. Pivot operates nationwide, actively developing and owning commercial solar, community solar, small-utility and battery storage projects in more than a dozen states. We are also one of the leading low-income community solar providers. In an industry defined by regulation and legislation, it is an essential advantage to assess the impact of existing and new policies quickly and accurately, as well as to proactively shape policies where necessary.
---
Michigan and National Energy Events
Registration is now open for the State of Michigan MI Healthy Climate Conference, which will be held at Huntington Place in Detroit on April 11-12.
Get tickets now for the Michigan Energy Innovators Conference at the Kellogg Center in East Lansing on April 26.
On July 18-20, PlugVolt will be hosting Battery Seminar 2023 in Plymouth, Mich., featuring an entire day of in-depth technical tutorials on cutting-edge battery research presented by industry subject matter experts and world renowned professors from Top 50 U.S. Universities. The next two days will include complementary industry updates provided by speakers from Automotive and Grid Storage OEMs, major battery manufacturers and global Tier 1 system developers and suppliers. Attendees will also get an exclusive opportunity to tour INTERTEK Battery Testing Center of Excellence in Plymouth, MI (USA) firsthand, ask questions to resident experts, and enjoy some light appetizers and beverages while networking with industry peers. Register here.
Save the dates Aug. 6-9 for the Mid-America Regulatory Conference (MARC) Annual Meeting at the JW Marriott in downtown Grand Rapids.
Opportunities
The Michigan Department of Health and Human Services (MDHHS) has issued a Request for Proposal (RFP) to expand the weatherization assistance program utilizing bipartisan infrastructure law funding for multi-family dwellings. The five-month award begins on May 1 and ends Sept. 30, 2023, with the total available amount being $1 million dollars. Successful applicants may be awarded funding annually through at least Sept. 30, 2028, based upon funding availability and acceptable performance. For more information or to apply, visit the EGrAMS website.
The U.S. Department of Agriculture is soliciting applications from agricultural producers and small businesses in eligible rural areas for the Rural Energy for America Program (REAP) which offers grants and guaranteed financing for renewable energy systems and energy efficiency improvements. There is a deadline of March 31 for applications for unrestricted grant funds. More information is available here.
DTE is issuing a Request for Proposal (RFP) for 850 MW of new wind and solar projects, of which about 300 MW must be ready for commercial operation by March 31, 2025, and about 550 MW must be ready by March 31, 2026. Bids are due April 21.
Dexter Community Schools requests proposals and qualifications for a new solar walkway canopy plus ground mount solar array with connection to the primary electric service unit at Wylie Elementary School. The RFP is available here and proposals are due April 27.
The U.S. Department of Energy's Buildings Upgrade Prize (Buildings UP) is offering more than $22 million in cash prizes and technical assistance to teams across America with winning ideas to accelerate widespread, equitable energy efficiency and building electrification upgrades. Follow Buildings UP on HeroX.com for all prize-related updates. Phase 1 submissions are due by July 18.