Recent Posts
Blog Categories
Welcome to the weekly newsletter of the Michigan Energy Innovation Business Council (Michigan EIBC), the business voice for advanced energy in Michigan. Here's what's new this week:
White Paper Quantifies the Economic Impact of Outages in Michigan
Michigan's poor grid reliability is a multi-billion-dollar problem for the state's economy and highlights the need for more distributed energy, according to a white paper released by Local Solar 4 All.
Michigan EIBC helped review the report, which is titled The Economic Impact of Michigan's Unreliable Power Grid. "Michigan families and businesses are disrupted every time their electric service fails, costing them time and money," the report said. Local Solar 4 All used public data to quantify the impact of those disruptions: $1.4 billion in 2020 and $3.5 billion in 2021, based on the economic impact of outages developed by the U.S. Department of Energy in its Interruption Cost Estimate (ICE) calculator. The number and duration of outages came from U.S. Energy Information Administration data for Michigan utilities previously compiled by the Citizens Utility Board of Michigan in its Utility Performance Report.
The white paper concludes that Michigan's grid needs more "risk management and redundancies close to where families and businesses use electricity," making distributed energy a clear partner when it comes to improving reliability and resiliency. The paper calls for more distributed energy like batteries and rooftop solar to be built in the communities that consume electricity, providing local alternatives to the distribution grid.
"It's no surprise to Michiganders that frequent power outages are costing the state and its residents billions of dollars each year," Michigan EIBC President Dr. Laura Sherman said in a press release. "We need to open up more opportunities for Michiganders to generate and use their own local clean energy. Greater access to rooftop solar and community solar will reduce costs, improve reliability, and create local jobs."
Michigan EIBC has strongly supported a greater role for distributed energy in utility grid planning processes, as well as legislation to lift the limit on rooftop solar and expand community solar.
---


Corporate Sustainability and Renewable Purchasing Convening on March 7
Join Michigan EIBC, the Institute for Energy Innovation and the Michigan Department of Energy, Great Lakes and Environment (EGLE) on March 7 for a public convening at Hemlock Semiconductor Operations, LLC to discuss the landscape for corporate sustainability and renewable purchasing in Michigan. This event will include lunch + networking, a panel discussion with business leaders, and an optional (space limited) driving tour of Hemlock Semiconductor.
AGENDA
12:30 pm | Registration, Lunch + Networking
1:00 pm | Panel discussion
2:00 pm | Driving tour of Hemlock Semiconductor facility
3:00 pm | Event concludes
Thank you to sponsors:
---


Join Us for the 11th Annual Michigan Energy Innovators Conference
Tickets are available for the 11th Annual Michigan Energy Innovators Conference at the Kellogg Hotel and Conference Center in East Lansing on April 26!
This full-day conference—our most popular event of the year—provides attendees an opportunity to network, learn about innovations in advanced energy, and get an overview on the latest policy developments. This event includes: main-stage panels, multiple break-out panels with dozens of expert panelists, presentations from industry experts, and networking.
The keynote speaker will be Maeve Stropf, Manager of Carbon Strategy and Sustainability Customer Engagement at Steelcase Inc. Maeve leads the team responsible for the company's carbon strategy development and implementation which includes maintaining carbon neutrality, progressing against ambitious science-based greenhouse gas emissions targets, and encouraging suppliers to set their own science-based targets. Relatedly, Maeve leads government affairs work in subject areas of climate, energy, and renewable energy in the State of Michigan and at the federal level in the US. She is also responsible for energy procurement in restructured power markets and global renewable energy procurement, and corporate reporting of energy and greenhouse gas emissions. In addition to these responsibilities, Maeve manages the Sustainability Customer Engagement team for the Europe, Middle East, and Africa market.
This full-day conference—our most popular event of the year—provides attendees an opportunity to network, learn about innovations in advanced energy, and get an overview on the latest policy developments. This event includes: main-stage panels, multiple break-out panels with dozens of expert panelists, presentations from industry experts, and networking.
We also invite you to become a sponsor of Michigan EIBC's Annual Michigan Energy Innovators Conference! Sponsors will benefit from networking with advanced energy industry leaders and experts. For information on sponsorship opportunities and benefits, please click here or contact Brianna Gerard at brianna@mieibc.org.
Thank You To Our Sponsors!
GIGAWATT
MEGAWATT
KILOWATT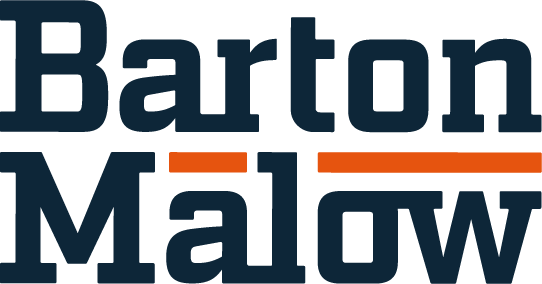 THE WATT
---
Renewing Members
Orion Renewable Energy Group LLC
Orion is a pioneer in the development, finance, construction, and operation of renewable energy projects throughout the United States. The principals of Orion have developed over 5,000 MW of operating renewable power projects through power purchase agreements, development asset sales, and build-transfer arrangements.
Founded in 2017, PLG is led by career financial and commercial real estate professionals and has established itself as a leading direct PACE lender nationwide.
Solar Energy Industries Association | SEIA
Celebrating its 46th anniversary in 2020, the Solar Energy Industries Association® is the national trade association of the U.S. solar energy industry, which now employs more than 242,000 Americans. Through advocacy and education, SEIA® is building a strong solar industry to power America. SEIA works with its 1,000 member companies to build jobs and diversity, champion the use of cost-competitive solar in America, remove market barriers and educate the public on the benefits of solar energy.
---
Michigan Energy News
---
National Energy News
---
Job Board
Attention Michigan EIBC members: if you have a job announcement you would like in the newsletter, please send a paragraph describing the position and a link to apply to Matt Bandyk at matt@mieibc.org. Please include in the email a specific end date for the job posting.
eCAMION
In your role, you will report to the VP of Sales and Marketing. You will be responsible for driving business growth and helping shape the company's long-term strategic direction. You will use your thorough understanding of the competitive environment in the cleantech industry to identify opportunities, evaluate attractive markets and mobilize on new ways to apply the company's technology. When it comes to electric vehicle and bus charging markets, innovative application is the name of the game – and you will embody that philosophy with each new opportunity we take on.
Michigan Economic Development Corporation
SVP & Chief Mobility Officer. Location: Lansing or Detroit (Hybrid/Remote Option)
The Senior Vice President & Chief Mobility Officer is responsible for the development and execution of strategies, policies, goals and objectives as they relate to the Office of Future Mobility and Electrification as outlined in Executive Order 2020-1. The position provides strategic oversight for The Office's goals of increasing mobility investment in Michigan, engaging more mobility startups, expanding Michigan's smart infrastructure, accelerating electric vehicle adoption in Michigan, enabling Michigan's mobility workforce, and bolstering Michigan's mobility manufacturing core. This position serves as a key member of the MEDC and Michigan Department of Labor and Opportunity (LEO) leadership team to accomplish the strategic goals and objectives of the corporation. The deadline for response is Feb. 20, 2023.
Pivot Energy
Manager, Policy & Market Strategy. Location: Denver, Colo.
The Manager of Policy and Market Strategy (West) is at the forefront of distributed solar policy and will help guide the company's development and advocacy strategies. Pivot operates nationwide, actively developing and owning commercial solar, community solar, small-utility and battery storage projects in more than a dozen states. We are also one of the leading low-income community solar providers. In an industry defined by regulation and legislation, it is an essential advantage to assess the impact of existing and new policies quickly and accurately, as well as to proactively shape policies where necessary.
---
Michigan and National Energy Events
The Ann Arbor 2030 District, in collaboration with the City's Office of Sustainability and Innovations (OSI), is launching the A2 Area Commercial Solar Program, which will provide one-on-one assistance to screen properties for solar potential, help with designing and releasing Request for Proposals to qualified installers, support in reviewing proposal responses and financial benefits and help review post-installation energy bills. A webinar about the program is being held on Feb. 28. Register here.
The Michigan Department of Environment, Great Lakes and Energy (EGLE) is holding a webinar on Feb. 28 about "Opportunities for Renewable Energy in Michigan's Commercial and Industrial Sector." This event will highlight the work conducted from the Michigan Clean Energy Assets Roadmap Program and will also feature speakers from Michigan EIBC member Centrepolis Accelerator at Lawrence Technological University. Register here.
Registration is now open for the State of Michigan MI Healthy Climate Conference, which will be held at Huntington Place in Detroit on April 11-12.
Get tickets now for the Michigan Energy Innovators Conference at the Kellogg Center in East Lansing on April 26.
On July 18-20, PlugVolt will be hosting Battery Seminar 2023 in Plymouth, Mich., featuring an entire day of in-depth technical tutorials on cutting-edge battery research presented by industry subject matter experts and world renowned professors from Top 50 U.S. Universities. The next two days will include complementary industry updates provided by speakers from Automotive and Grid Storage OEMs, major battery manufacturers and global Tier 1 system developers and suppliers. Attendees will also get an exclusive opportunity to tour INTERTEK Battery Testing Center of Excellence in Plymouth, MI (USA) firsthand, ask questions to resident experts, and enjoy some light appetizers and beverages while networking with industry peers. Register here.
Save the dates Aug. 6-9 for the Mid-America Regulatory Conference (MARC) Annual Meeting at the JW Marriott in downtown Grand Rapids.
Opportunities
Applications are being accepted for Climate Vine, a new climate membership to further create systems-level change. The yearlong membership kicks off with a 3-month themed cohort, the first of which is focused at the intersection of government incentives and climate deployment. Check out a free handbook on government incentives and apply here to be considered for this first cohort. Applications close on March 3 and are reviewed on a rolling basis.
The U.S. Department of Agriculture is soliciting applications from agricultural producers and small businesses in eligible rural areas for the Rural Energy for America Program (REAP) which offers grants and guaranteed financing for renewable energy systems and energy efficiency improvements. There is a deadline of March 31 for applications for unrestricted grant funds. More information is available here.
DTE is issuing a Request for Proposal (RFP) for 850 MW of new wind and solar projects, of which about 300 MW must be ready for commercial operation by March 31, 2025, and about 550 MW must be ready by March 31, 2026. Interested bidders can attend a pre-RFP conference being held on Jan. 31. Bids are due April 21.
The U.S. Department of Energy's Buildings Upgrade Prize (Buildings UP) is offering more than $22 million in cash prizes and technical assistance to teams across America with winning ideas to accelerate widespread, equitable energy efficiency and building electrification upgrades. Follow Buildings UP on HeroX.com for all prize-related updates. Phase 1 submissions are due by July 18.