Welcome to the weekly newsletter of the Michigan Energy Innovation Business Council (Michigan EIBC), the business voice for advanced energy in Michigan. Here's what's new this week:
Clean Energy Standard Legislation To Be Introduced to Michigan Senate
This week Michigan Senate Democrats announced a legislative package that would develop a 100% clean energy standard for the state by 2035 and take other actions across the areas of energy efficiency, building decarbonization, environmental justice and more. This package, along with already-introduced bills Michigan EIBC has been working on to enact an energy storage target (HB 4256), enable community solar (SB 152 and SB 153), establish a solar Payment In Lieu of Taxes system (HB 4317 and HB 4318), and more to come, seeks to codify elements of the Michigan Department of Environment, Great Lakes and Energy's (EGLE) MI Healthy Climate Plan into law.
Named the "Clean Energy Future Plan," the package is meant to be the most sweeping change in Michigan energy law since the 2016 energy bill, state Senate Democratic leaders said, as reported by Gongwer.
Several elements of the Clean Energy Future Plan align with goals supported by Michigan EIBC. For example, the legislation would increase the energy waste reduction target for utilities to require them to achieve at least 2% annual energy efficiency savings. The package also sets a 60% Renewable Portfolio Standard by 2035 and establishes a Clean Fuel Standard.
The bills are expected to be formally introduced next week. The bill numbers will be SBs 271-277.
---

EGLE Conference Brings Governor and Clean Energy Discussion to Detroit
Michigan EGLE's MI Healthy Climate Conference was held in Detroit on April 11 and 12, and featured numerous presentations and discussions about climate policy in Michigan, including speakers like Gov. Gretchen Whitmer, Detroit Mayor Mike Duggan, Tony Reames from the U.S. Department of Energy, Michigan Public Service Commission (MPSC) Commissioner Katherine Peretick, Carla Walker-Miller of Michigan EIBC member Walker-Miller Energy Services and many more.
"Michigan has the momentum and together, we will define the future of climate action, clean energy, and manufacturing," Gov. Whitmer said in her speech at the conference.
One panel discussion about Michigan's Energy Storage Roadmap featured Peretick and Michigan EIBC President Laura Sherman. They talked about how the state needs 2,500 MW of additional energy storage by 2030 to help integrate renewable energy, replace diesel generators for use as backups and more use cases. Peretick highlighted the multiple benefits of storage, saying "storage is an enabler… it can provide multiple benefits to the grid, like capacity, reliability, and greater integration of renewables."
Dr. Sherman and Commissioner Peretick also talked about the various storage technologies beyond lithium-ion batteries that may be used in Michigan over the long-term, such as iron-air batteries, lithium sulfur batteries, gravity-based storage, flow batteries, compressed air, geothermal and pumped storage. As Dr. Sherman pointed out, "which storage technology is going to make sense depends on the application – the use case and things like space limitations. I'm really excited about all of the innovation and opportunity provided by all of these storage technologies." 
---


Source: Local Solar For All.
Local Solar For All Report Recounts Michigan EIBC Member 'Success Stories'
A new report from clean advocacy group Local Solar For All describes several projects from Michigan EIBC members as "success stories" that show why Michigan should implement a plan to shore up local solar and battery systems to fix reliability problems and lower energy costs.
The report, "Michigan Energy Recovery Plan," makes the case that "local clean energy and smart building technologies can reduce the cost of operating the electric grid and providing quality electric service." It proposes a four-point plan: a) create a statewide community solar
program and repeal policies like the cap on distributed generation; b) create a program to encourage more battery storage; c) improve clean energy access for low-income households with targeted incentives; and d) direct the MPSC to create new reliability programs that include non-utility-owned solar and and storage projects, locally sited in communities.
The detailed case studies that the report lists as "success stories" are:
A 166-kW solar system installed by Michigan EIBC member Homeland Solar on the roof of Huron Ophthalmology in Ypsilanti, saving over $20,000 per year.
A solar and battery system installed by Michigan EIBC member Oak Electric at the home of Ann Arbor Mayor Christopher Taylor, saving him about $1,800 in energy costs over the past year.
A Detroit rooftop solar array installed by Michigan EIBC member Ryter Cooperative Industries at the offices of non-profit, grassroots organization Bridging Communities, offsetting 80% of the annual electric bill.
The East Lansing Community Solar Park from Michigan EIBC members Michigan Energy Options and Pivot Energy, which won Project of the Year from Michigan EIBC in 2019.
Solar canopies installed by Michigan EIBC member Inovateus Solar at Michigan State University parking lots, generating anywhere from 5% to 8% of the university's annual electricity needs.
---
Gov. Whitmer Visits Port of Monroe and Ventower Industries to Highlight the Wind Energy Supply Chain
Gov. Whitmer recently visited the Port of Monroe to tout the boost to Michigan industry from investment into the port, which Michigan EIBC member Ventower Industries uses to ship its wind turbine tower sections around the country and world.
"Today, we're celebrating the state of Michigan's $13 million investment in the Port of Monroe from the bipartisan budget that I signed last year," Whitmer said at the port. "These funds go toward construction of a cargo scanning facility and fund improvements and programming at the Opportunity Center. This work is critical. A lot of the facilities here were built in the 1930s and have not been significantly upgraded until now."
In the past few years Ventower began using the port, allowing it to more easily ship larger products.
The upgrades "will allow both the port and Ventower to reach even further into the global trade market," the Monroe News reported.
---



Tickets Sold Out for the 11th Annual Michigan Energy Innovators Conference on April 26!
Tickets are SOLD OUT for the 11th Annual Michigan Energy Innovators Conference at the Kellogg Hotel and Conference Center in East Lansing on April 26! You can register for the waiting list and will be let in as we are able to confirm additional availability.
We have just announced another breakout panel, this one focusing on electrification of homes and buildings:
This full-day conference—our most popular event of the year—provides attendees an opportunity to network, learn about innovations in advanced energy, and get an overview on the latest policy developments. This event includes: main-stage panels, multiple break-out panels with dozens of expert panelists, presentations from industry experts, and networking.
The keynote speaker will be Maeve Stropf, Manager of Carbon Strategy and Sustainability Customer Engagement at Steelcase Inc. Maeve leads the team responsible for the company's carbon strategy development and implementation which includes maintaining carbon neutrality, progressing against ambitious science-based greenhouse gas emissions targets, and encouraging suppliers to set their own science-based targets. Relatedly, Maeve leads government affairs work in subject areas of climate, energy, and renewable energy in the State of Michigan and at the federal level in the US. She is also responsible for energy procurement in restructured power markets and global renewable energy procurement, and corporate reporting of energy and greenhouse gas emissions. In addition to these responsibilities, Maeve manages the Sustainability Customer Engagement team for the Europe, Middle East, and Africa market.
This full-day conference—our most popular event of the year—provides attendees an opportunity to network, learn about innovations in advanced energy, and get an overview on the latest policy developments. This event includes: main-stage panels, multiple break-out panels with dozens of expert panelists, presentations from industry experts, and networking.
We also invite you to become a sponsor of Michigan EIBC's Annual Michigan Energy Innovators Conference! Sponsors will benefit from networking with advanced energy industry leaders and experts. For information on sponsorship opportunities and benefits, please click here or contact Brianna Gerard at brianna@mieibc.org.
Thank You To Our Sponsors!
GIGAWATT
MEGAWATT
KILOWATT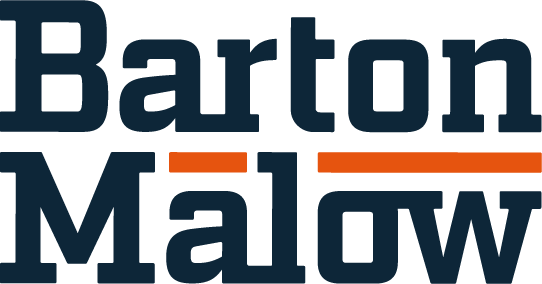 THE WATT
---
Renewing Members
Dickinson Wright, PLLC
Dickinson Wright is committed to providing superior legal services to every client. We are highly regarded because we recruit and retain professionals that have not only graduated at the top of their class, but have proven themselves in both business and legal environments. Dickinson Wright attorneys are respected by their clients and peers, honored by industry endorsements, and recognized through significant appointments to bar associations and the judiciary. Through the continuous and thoughtful application of people, process and technology, Dickinson Wright strives to provide the appropriate response to each client's particular culture and need.
Gross Electric
Gross Electric is a 113 year old family owned electrical lighting and supply company based out of Toledo, OH. With locations in Ann Arbor and Howell, Michigan. In 2022 Gross Electric started a renewable energy division, getting involved in EV chargers, Home battery storage, and solar lighting.
Lean & Green Michigan LLC
Lean & Green Michigan helps commercial, industrial, multifamily and nonprofit property owners finance energy efficiency and renewable energy projects that are profitable for all parties – property owners, contractors, financial institutions and local governments. As of January 2020, 43 local governments representing 71% of Michigan's population are participating in our program, and we have facilitated financing of over $37 million in advanced energy projects throughout the state.
Our Next Energy | ONE
Our Next Energy, Inc. (ONE) is an energy storage company with a mission to double the distance EVs can travel. Founded in 2020, ONE uses safe, sustainable, low-cost battery chemistries for consumer and commercial electric vehicles, as well as develops technology for stationary storage – particularly around utility-scale energy storage systems. ONE is dedicated to the long-term vision of achieving vertical integration for American energy storage manufacturing by working to develop a robust and resilient domestic and ally supply chain for critical minerals. Headquartered in Novi, Michigan ONE domestically develops and validates both Aries and Gemini battery systems. ONE is committed to applying a holistic approach to growing the energy storage industry in the US. To do so, ONE is focused on the circularity of lithium-ion battery manufacturing; this includes sustainability and safety from sourcing of raw materials all the way to the secondary use and recycling, ensuring that ONE is safeguarding the growth of democratized energy. ONE is working to vertically integrate its materials supply chain by developing technologies that use more abundant and locally available raw materials. ONE aims to pioneer sustainable battery manufacturing practices in order to support American energy independence and position the United States as a leader in disruptive energy storage technology. As of April 2022, ONE has raised $95 million and has over 100 employees. In addition to ONE's Michigan headquarters, ONE has two offices in California, a product development facility in LA and a R&D center in Silicon Valley.
Petros PACE Finance has quickly become a national leader in providing low-cost, long-term PACE financing to commercial property owners. Petros PACE Finance has significant institutional backing and was founded by a team with a collective 60+ years of experience in building and assisting companies with strategic capital, advice, and strong business relationships. We have been involved in the PACE market since 2010 and have played a major role in the implementation of many PACE programs. Through our knowledge and experience, we have developed a flexible financing program designed to seamlessly help property owners and industry partners reap the many benefits of PACE financing.
---
Michigan Energy News
---
National Energy News
---
Job Board
Attention Michigan EIBC members: if you have a job announcement you would like in the newsletter, please send a paragraph describing the position and a link to apply to Matt Bandyk at matt@mieibc.org. Please include in the email a specific end date for the job posting.
Pivot Energy
Manager, Policy & Market Strategy. Location: Denver, Colo.
The Manager of Policy and Market Strategy (West) is at the forefront of distributed solar policy and will help guide the company's development and advocacy strategies. Pivot operates nationwide, actively developing and owning commercial solar, community solar, small-utility and battery storage projects in more than a dozen states. We are also one of the leading low-income community solar providers. In an industry defined by regulation and legislation, it is an essential advantage to assess the impact of existing and new policies quickly and accurately, as well as to proactively shape policies where necessary.
---
Michigan and National Energy Events
Join Michigan EIBC member Martin Waymire and local public media broadcaster WKAR on Monday, April 24 at WKAR Studios in East Lansing for a full day of instruction with top PR professionals and journalists, designed for executives, media spokespersons and communication teams. Register here.
Tickets are sold out for the Michigan Energy Innovators Conference at the Kellogg Center in East Lansing on April 26, but spots on the waiting list are available.
On July 18-20, PlugVolt will be hosting Battery Seminar 2023 in Plymouth, Mich., featuring an entire day of in-depth technical tutorials on cutting-edge battery research presented by industry subject matter experts and world renowned professors from Top 50 U.S. Universities. The next two days will include complementary industry updates provided by speakers from Automotive and Grid Storage OEMs, major battery manufacturers and global Tier 1 system developers and suppliers. Attendees will also get an exclusive opportunity to tour INTERTEK Battery Testing Center of Excellence in Plymouth, MI (USA) firsthand, ask questions to resident experts, and enjoy some light appetizers and beverages while networking with industry peers. Register here.
Save the dates Aug. 6-9 for the Mid-America Regulatory Conference (MARC) Annual Meeting at the JW Marriott in downtown Grand Rapids.
Opportunities
The Michigan Department of Health and Human Services (MDHHS) has issued a Request for Proposal (RFP) to expand the weatherization assistance program utilizing bipartisan infrastructure law funding for multi-family dwellings. The five-month award begins on May 1 and ends Sept. 30, 2023, with the total available amount being $1 million dollars. Successful applicants may be awarded funding annually through at least Sept. 30, 2028, based upon funding availability and acceptable performance. For more information or to apply, visit the EGrAMS website.
The U.S. Department of Agriculture is soliciting applications from agricultural producers and small businesses in eligible rural areas for the Rural Energy for America Program (REAP) which offers grants and guaranteed financing for renewable energy systems and energy efficiency improvements. There is a deadline of March 31 for applications for unrestricted grant funds. More information is available here.
DTE is issuing a Request for Proposal (RFP) for 850 MW of new wind and solar projects, of which about 300 MW must be ready for commercial operation by March 31, 2025, and about 550 MW must be ready by March 31, 2026. Bids are due April 21.
Dexter Community Schools requests proposals and qualifications for a new solar walkway canopy plus ground mount solar array with connection to the primary electric service unit at Wylie Elementary School. The RFP is available here and proposals are due April 27.
Indiana Michigan Power Co. has issued its 2023 All-Source RFP. Proposals are due May 26. Find the RFP documents and more information here.
Consumers Energy Company has announced it will seek competitive bids in response to a RFP from participants in the MISO Energy Market in accordance with the Company's expansion of the Voluntary Green Pricing ("VGP") Program. With this RFP, Consumers Energy will solicit proposals for solar and wind generation projects, separate and distinct from the ongoing Consumers Energy 2022 IRP RFP for solar generation projects. The RFP and associated documents will be released sometime in April 2023.
The U.S. Department of Energy's Buildings Upgrade Prize (Buildings UP) is offering more than $22 million in cash prizes and technical assistance to teams across America with winning ideas to accelerate widespread, equitable energy efficiency and building electrification upgrades. Follow Buildings UP on HeroX.com for all prize-related updates. Phase 1 submissions are due by July 18.