Welcome to the weekly newsletter of the Michigan Energy Innovation Business Council (Michigan EIBC), the business voice for advanced energy in Michigan. Here's what's new this week:
Photo Credit — Creator: Sara J. Martin
Copyright: © State of Michigan- Department of Transportation- Photography Unit
Whitmer Appoints Michigan EIBC Members, Staff To Positions On New Climate Council
Gov. Whitmer has revealed the appointees to the Council on Climate Solutions, the group which will have the key role of advising the governor on how to achieve the emissions reduction goals set out in her MI Healthy Climate Plan. We are excited that Tanya Paslawski, the director of strategic initiatives at Michigan EIBC and a senior consultant with Michigan EIBC member 5 Lakes Energy, is among the appointees.
Also, several other Michigan EIBC-affiliated folks will serve as Council liaisons or chairs of advisory workgroups:
Michigan EIBC VP of Policy Cory Connolly, liaison to the Michigan Council on Future Mobility and Electrification
Michigan EIBC member 5 Lakes Energy partner Douglas Jester, co-chair of the Energy Production, Transmission, Distribution, and Storage Workgroup
Michigan EIBC member Hemlock Semiconductor sustainability team leader Steven Holty, co-chair of the Energy Intensive Industries Workgroup
In addition to Michigan EIBC members and staff, Marnese Jackson was appointed to the Council. Jackson is a part of this year's cohort of the Michigan Clean Energy Leaders Project, an initiative organized by Connolly and supported by Michigan EIBC and the Institute for Energy Innovation.
"I fully believe that these appointees will help us fully implement the MI Healthy Climate Plan and will be laser-focused when it comes to combating the direct threat of climate change," Whitmer said.
---


New MPSC Commissioner Katherine Peretick Testifies Before Michigan Senate Committee
Katherine Peretick, Gov. Whitmer's appointee to the Michigan Public Service Commission (MPSC), on Feb. 4 told the Michigan Senate Advice and Consent Committee about how she plans to be committed to finding "a balance between safety, reliability and affordability" as commissioner. She discussed how her background, including as director of engineering at Michigan EIBC member NRStor, informs the approach she plans to use to regulate the "incredible transition" taking place in energy.
"I've been working in energy storage since way before energy storage was cool," Peretick said. But her experience designing and developing energy storage projects shapes her view of all types of energy. At NRStor, Peretick did a lot of work on compressed air storage projects, a type of energy that most people have not heard of. Her job involved traveling to many different local communities to explain the technology and get buy-in for the projects. "I place a huge emphasis on stakeholders" as a result, she said.
At the end of 2020, Whitmer announced she was appointing Peretick to the commission to replace outgoing Commissioner Sally Talberg.
---

The Energy Future In Michigan Looks Bright… And Renewable, Says Laura Sherman On Public Radio
There is much to be excited about with renewable energy policy in 2021, Michigan EIBC President Laura Sherman explained in a recent interview on public radio. She appeared on an Issues of the Environment segment on morning news NPR affiliate WEMU in Ypsilanti.
The brief discussion hits on why there is political support on both sides of the aisle in Michigan for advanced energy, how to align the incentives of utilities with the transition to a more distributed electric grid and how the enthusiasm for community solar could affect potential energy policies coming out of the state legislature this year.
Listen to the whole interview here.
---
Pete Kadens to Keynote April 7 Energy Innovators Conference
Registration is open for the 9th Annual Energy Innovators Conference, which will take place virtually on Wednesday, April 7 from 9:10 am to 12:30 pm. The half-day virtual conference will feature prominent speakers and panelists who will discuss the latest energy-related topics and innovations. There will also be a mid-conference networking session with a variety of options to connect with other attendees.
The keynote speaker for the conference is Pete Kadens, serial entrepreneur and dedicated philanthropist who currently serves as the chairman of The Kadens Family Foundation, a charitable organization dedicated to closing the pervasive wealth and education gaps in the US.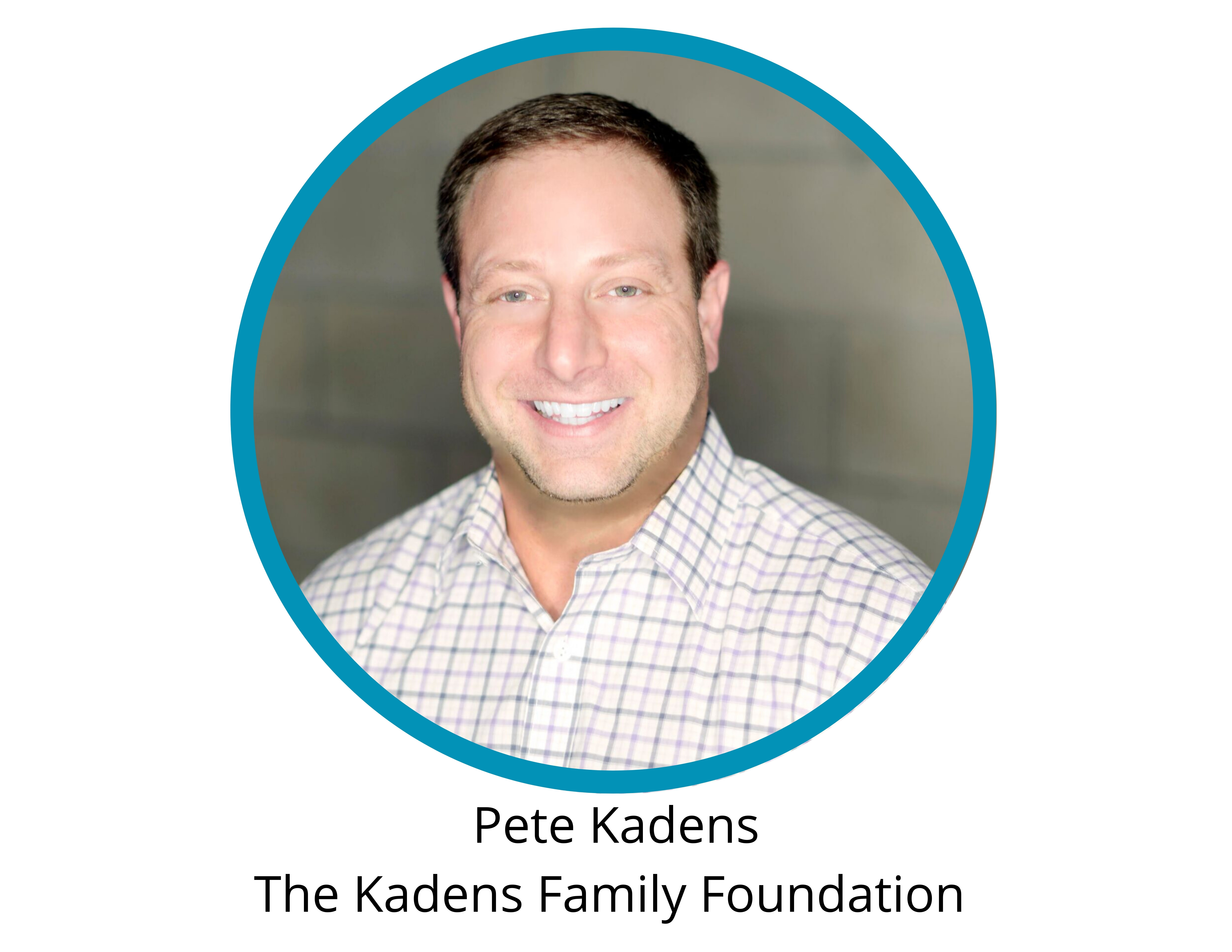 He is also the founder and Chairman of Crazy Clean, a fast growing disinfecting company that is now disinfecting over 6,000,000 sq feet of schools, office buildings and hotels around Chicago. Pete retired in August 2018 as CEO of Green Thumb Industries, one of the largest publicly-traded, legal cannabis operators in the US with a current market capitalization of approximately $3 billion.
Prior to Green Thumb Industries, in 2008 Pete started one of the largest commercial solar companies in the US, SoCore Energy. Under his leadership, SoCore expanded operations into 17 states and was named one of Chicago's most innovative businesses by Chicago Innovation Awards. In 2013, he sold SoCore Energy to Edison International, a Fortune 500 energy holding company. Pete employed over 4,000 people over his 16 year career as a CEO. He is the Chairman of Kadens Family Holdings, Katalyst Management Collective and he serves on board of directors of NewLake Capital Partners, KushCo, IgniteADR, Heart Community Capital and The YWCA of Metropolitan Chicago.
RSVP today! Tickets start at $25. Sponsorship opportunities are available and can be found on the Michigan EIBC website.
Event Sponsors
Terawatt Level
Megawatt Level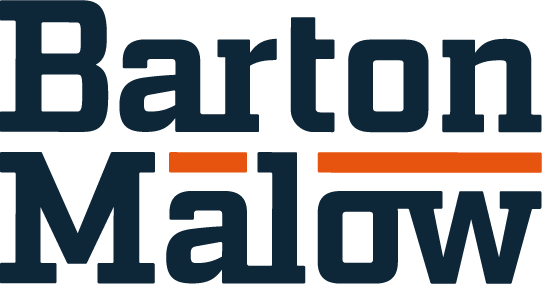 ---

We're Hiring an Energy Policy Expert
The Michigan Energy Innovation Business Council (Michigan EIBC) and Institute for Energy Innovation (IEI) are hiring a full-time energy policy expert to support our expanding regulatory, legislative, and industry sector-specific efforts.
The deadline for applying is Feb. 10, 2021. Details about the desired qualifications for the job and how to apply are on the Michigan EIBC website.
---
Renewing Members
EDP Renewables North America ("EDPR NA") and its subsidiaries develop, construct, own, and operate wind farms and solar parks throughout North America. Headquartered in Houston, Texas, EDPR NA operates more than 5,600 MW of renewable energy projects across the United States, Canada, and Mexico. EDPR NA is owned by EDP Renováveis, S.A. ("EDP Renewables" or "EDPR"), a global leader in the renewable energy sector committed to renewable energy generation which has become reliable and competitive due to technological advancements that have led to greater efficiencies. The company operates in the most attractive markets, continuously expanding to new areas of the world.

Advanced Energy Storage, LLC
The Company has invented, developed and engineered an innovative energy storage and management system to: (1) provide sustainable critical power for infrastructure during emergency electrical grid outages, (2) manage peak load energy demand to lower utility costs for businesses and (3) serve as backup power to increase efficiency and output of other energy sources (e.g., hydroelectric, wind). The energy system is a mid-density, environmentally "green", highly efficient and superior storage solution compared to lithium-ion and other chemical based battery storage systems. Our Power Pack Energy System, which is primarily used for emergency and back-up power applications, is uniquely designed as a scalable 20' x 8' battery unit. The Base Power Pack energy system stores 100kW hours of energy. The Standard Power Pack energy unit contains a wind turbine with a telescoping tower that when deployed can recharge the system in approximately 6 to 14 hours (depending on average wind speed) and can make the system fully sustainable off the grid. In addition, the Standard unit's roof contains a bank of solar panels used to power the control panel lights, security system and the electronic controls inside the battery unit in the event the unit needs to be awakened and deployed from a fully discharged state. Its weight (approximately 34,000 lbs makes it air transportable using any one of 3 heavy lift commercial helicopters available in the US.

Kent County Department of Public Works
The Department of Public Works (DPW) provides solid waste management services and education programs to Kent and surrounding counties. The Department is committed to a fully integrated solid waste management system and has four facilities in its fleet including the Recycling and Education Center processing residential recyclables, Waste-to-Energy facility, landfill and transfer station. Kent County and its partners provide over 21 MW of renewable electrical generation and continue to explore new renewable sources including solar and biogas as it implements sustainable material management strategies to reduce landfill of municipal solid waste by 90% by 2030.

Growth Capital Network
Growth Capital Network manages education and development programs for the innovation and entrepreneurial community. This has included the million-dollar Accelerate Michigan Innovation Competition (AMIC), researcher education for Michigan Translational Research and Commercialization program (M-TRAC) and the Midwest Green Technology Entrepreneur Academy (MI-GTEA). GCN also provides analytical and evaluative services to measure the impact of entrepreneurial and innovation programs for the foundation and non-profit community.

Martin Waymire
At Martin Waymire, we're proud to support clients working to make Michigan a better place. For more than a decade, we've earned the trust and respect of hundreds of clients, managing award-winning public relations, digital marketing and advocacy campaigns with winning results. It's why we're considered one of the top public relations firms in the state.

Phoenix Contact E-Mobility
As one of the leading providers of products and services for the charging process of electric vehicles, we offer a range covering all aspects of electromobility – from individual components through to complete fleet management. Your advantages An extensive range for the charging process of electric vehicles Standard-compliant AC and DC charging systems for worldwide application Expertise in fast charging technology with the Combined Charging System (CCS) Consistent solutions from vehicle interface up to the IT and network level Special solutions for electric vehicles, electric buses, and bicycles.

Pivot Energy
Pivot Energy is a Denver-based solar energy company that is focused on helping accelerate the rapid transition taking place in the energy industry toward power generation that is cleaner, and more decentralized. Pivot offers a distributed energy platform that includes a range of services and software aimed at serving the full commercial solar ecosystem, including retail customers, project developers, system operators, utilities, and financiers. The company develops, finances, builds, and manages community and commercial solar projects around the country. Pivot operates on a triple bottom line basis, measuring success by the positive impact to people, planet, and profit. Learn more at pivotenergy.net.

Public Sector Consultants
For virtually every important public policy issue—but especially in education, energy and the environment, health, and community and economic development—we are Michigan's go-to public policy firm.
We work closely with our clients to help them achieve innovative solutions to the problems they face. Sometimes clients look to us to conduct impartial research on tough topics. Sometimes they need us to implement and manage new programs. Sometimes they seek our facilitation skills on hot-button issues. Other times they want us to evaluate their programs and help make improvements. Whether our clients need one, some, or all of these services, our goal is to assist them in obtaining the best possible results.

Schneider Electric
Schneider Electric is leading the Digital Transformation of Energy Management and Automation in Homes, Buildings, Data Centers, Infrastructure and Industries. With global presence in over 100 countries, Schneider is the indisputable leader in Power Management – Medium Voltage, Low Voltage, and Secure Power, and in Automation Systems. We provide integrated efficiency solutions, combining energy, automation and software. In our global Ecosystem, we collaborate with the largest Partner, Integrator and Developer Community on our Open Platform to deliver real-time control and operational efficiency. We believe that great people and partners make Schneider a great company and that our commitment to Innovation, Diversity and Sustainability ensures that Life Is On everywhere, for everyone and at every moment.

SEIA
Celebrating its 46th anniversary in 2020, the Solar Energy Industries Association® is the national trade association of the U.S. solar energy industry, which now employs more than 242,000 Americans. Through advocacy and education, SEIA® is building a strong solar industry to power America. SEIA works with its 1,000 member companies to build jobs and diversity, champion the use of cost-competitive solar in America, remove market barriers and educate the public on the benefits of solar energy.
---



Michigan Energy News
National Energy News
---
Michigan and National Energy Events
On Feb. 10, Voices for Carbon Neutrality, a group of University of Michigan faculty, staff, alumni and community members, is holding a webinar on "Effecting Change at Large Institutions to Achieve Carbon Neutrality." Panelists include Michigan Department of Environment, Great Lakes and Energy Director Liesl Eichler Clark and Kaiser Permanente VP of operations and chief energy officer Ramé Hemstreet. Register now.
The Midwest Energy Efficiency Alliance's 2021 Midwest Energy Solutions Conference will be from Feb. 16 to Feb. 19. Register here.
The 9th Annual Energy Innovators Conference will take place virtually on April 7. RSVP here. The National Regulatory Research Institute has a three-part webinar series on "The Impact of COVID-19 on Utility Rate Making."
Due to COVID-19, PlugVolt is offering complimentary access to a webinar series that provides a guide to how to select primary and secondary cells for battery products.
Norton Rose Fulbright regularly organizes webinars featuring experts and executives of major companies, such as this one on the challenges that COVID-19 and low commodity prices pose to the energy industry.
The Clean Energy Group has a huge archive of webinars and presentations related to net metering, energy efficiency, EVs, energy storage and much more.
The Energy Storage Association has a number of upcoming and recorded webinars covering many different facets of energy storage.
Opportunities
Sponsorship opportunities are available for the 9th Annual Energy Innovators Conference on April 7.
Centrepolis is offering the Michigan Cleantech Hardware Accelerator program as funded by the Michigan Department of Environment, Great Lakes and Energy. The program supports Michigan-based entrepreneurs and small businesses who are developing cleantech hardware products or processes that provide an energy efficiency or energy waste reduction benefit. Funding can be applied for to support product development and demonstration activities. Contact Dan Radomski dradomski@ltu.edu or visit https://www.centrepolisaccelerator.com/Programs/CleanTech.
The Green Task Force is requesting that non-profit and faith-based organizations fill out a brief survey to assess readiness for solar projects.
The Michigan Economic Development Corporation's PlanetM Testing Grant gives mobility companies the opportunity to access testing facilities around the state, including Mcity at the University of Michigan. Apply here.
The Detroit 2030 District is a free program that challenges Detroit building owners and managers to reduce wasted energy. Those that achieve the greatest reductions from the prior-year baseline will be recognized at the first annual Detroit Energy Challenge Award Ceremony in 2021. Visit 2030districts.org/Detroit to find out more information including how a building can apply.