Welcome to the weekly newsletter of the Michigan Energy Innovation Business Council (Michigan EIBC), the business voice for advanced energy in Michigan. Here's what's new this week:
8th Annual Energy Innovators Virtual Conference Looks At Changes in the Utility Model
The Michigan EIBC 8th Annual Energy Innovators Virtual Conference was all about innovation and building Michigan's energy future. Consumers Energy President and CEO Patti Poppe, in her keynote presentation, explained how the company has adapted to the COVID-19 pandemic while at the same time taking steps to transform itself to a new type of utility for the new era of distributed energy and smart grid technology.
For example, after the virus made it difficult to conduct in-person audits of customer homes for energy efficiency programs, "our team pivoted quickly," Poppe said, and partnered with Google and Michigan EIBC member Uplight to provide up to 100,000 households with smart thermostats. Poppe commented that smart thermostats and other tools that empower customers to adjust their energy use on-demand "are the ticket" to more renewable and distributed energy and less need for large power plants.
Echoing Poppe's comments, Richard Kauffman, chairman of the New York State Energy Research and Development Authority and Chair of the Board of Directors of Michigan EIBC member Generate Capital, talked about how extreme weather events like Hurricane Sandy showed New York state that the electric utility model "really needed to change." In conversation with Michigan Public Service Commission (MPSC) Chairman Daniel Scripps, Kauffman explained how evolving the utility business model requires new financial compensation mechanisms.
"How is the utility going to make a living? That is going to change," Katherine Hamilton, chair of 38 North Solutions and co-host of the Energy Gang podcast, said in her conversation with Kwafo Adarkwa, manager of regulatory strategy at Michigan EIBC member ITC Holdings. Several different types of new models may emerge, Hamilton said, such as utilities that get a return from hitting performance goals rather than putting assets into their rate base.
The conference also featured Nat Bullard of Bloomberg New Energy Finance, who presented data that illuminates potential game-changing trends. For example, auto sales data indicate that sales of internal combustion engine vehicles may have peaked, and electric vehicle sales will drive marginal growth in the automotive market. The event concluded with a panel discussion featuring national and state reporters – Julia Pyper of Greentech Media, Anthony Adragna of POLITICO and Zach Gorchow of Gongwer – on how November elections could reshape energy policy in the U.S. and Michigan.
After the formal conference, Michigan EIBC provided participants with networking opportunities through a "virtual happy hour" complete with networking and a game of energy trivia. 
Event Sponsors
Terawatt Level
                       
                       

                                   
Gigawatt Level
Megawatt Level
Kilowatt Level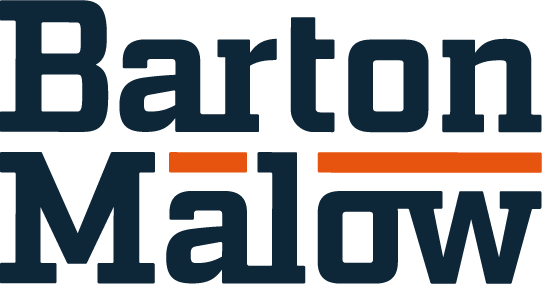 ---
Source: Cavnue
Electric Vehicles Are a Focus for the New Autonomous Vehicle Corridor Project and for Fleet Electrification
 Michigan EIBC President Laura Sherman has a commentary piece in Energy News Network this week about how state fleets can electrify even with budget challenges due to the pandemic. The key is in a strategy that uses data to find the most efficient usage of electric vehicles (EVs), resulting in savings for fleets from lower fuel costs.
In other recent EV news, the announcement last week that a Google-affiliated company is working with the Whitmer administration, Ford and other partners to build a connected and autonomous vehicle corridor from Detroit to Ann Arbor captured much attention. TechCrunch wrote that, "for municipalities worried about congestion and the abandonment of light rail systems and other mass transit solutions in the age of COVID-19, these dedicated lanes may provide new sources of revenue for autonomous public transit and a way for companies to test their autonomous systems safely in the context of a much larger pilot project."
One aspect of the project that has not been emphasized as much in the coverage, however, is that under the vision of Gov. Whitmer's administration including the newly-created Office of Future Mobility and Electrification, electric vehicles will play a key role.
The governor plans to find ways to help the communities along the route of the corridor become "EV-ready," the Office of Future Mobility and Electrification told Michigan EIBC. The autonomous vehicles that will eventually drive the corridor will need to be electric, for a number of reasons, some of which the Institute for Energy Innovation outlined in a report released last December.
The autonomous corridor project is still in very early stages and could change over time. But the partners behind the project envision it as eventually using Level 4 (or beyond) autonomous electric vehicles, meaning the vehicles can operate without human assistance under select conditions.  
---
Internship Opportunity with Michigan EIBC and IEI
 Michigan EIBC and the Institute for Energy Innovation (IEI) seek a paid intern to support their regulatory engagement work, energy storage research, and (as needed) administrative tasks. The selected candidate will be expected to dedicate approximately 10-15 hours per week to this work starting on or around October 12, 2020. More information can be found here. 
To apply, please send a resume, cover letter, and short writing sample to
Michigan EIBC and IEI President Laura Sherman (laura@mieibc.org) by close
of business (5pm EDT) on September 18, 2020. 
---

Renewing Members

Chart House Energy
Chart House Energy is a full service commercial / industrial renewable energy development firm with specialty in not-for-profit and governmental agency projects.

Harvest Solar
Since 2006, Harvest Solar's mission has been to assist residential, agricultural, commercial, and utility customers in becoming more sustainable, efficient and independent with renewable energy. We pride ourselves on partnering with our customers throughout this experience, consistently delivering quality, custom-designed & engineered, cost-effective energy systems.

Inovateus Solar LLC
Inovateus Solar specializes in full-service Turnkey Engineering, Procurement, and Construction, with over 300 MW completed since we opened our doors in 2008. We focus on the Industrial and Commercial markets, as well as utility scale projects. We are family owned and operate primarily in the Midwest. Our Supply division provides all solar equipment needs.

Mackinaw Power LLC
Mackinaw Power is developing new renewable energy projects to provide power for the Great Lakes at competitive prices. Mackinaw Power also uses its experience within the wind industry to work with a variety of companies in Michigan to increase the supply chain for renewable energy technologies in the Midwest.
In 2003, Mackinaw Power acquired the assets of Bay Windpower, which developed the Great Lakes' first privately developed wind power project. Mackinaw Power plans to be a catalyst for sustainable economic growth, environmental stewardship, and energy security. We are working to build sustainable communities to provide clean, affordable wind power by harvesting the area's wind resources.
Mackinaw Power is investing in Michigan's future generations. We look forward to working with you to create renewable power that protects our Great Lakes, public health, and farm land.

NextEnergy
Founded in 2002 as 501(c)(3) nonprofit organization, NextEnergy works with innovators to accelerate smarter, cleaner, more accessible solutions for communities and cities. Since its inception, NextEnergy has worked with more than 400 companies, universities, federal agencies, and philanthropic organizations to drive more than $1.5 billion in advanced energy and mobility technology investments.
Based in the center of Detroit's growing innovation district with access to a microgrid, smart home, electric vehicle charging infrastructure and an alternative fuels platform, we demonstrate and pilot technologies in real-world environments to gather data and diverse user-experiences. This process helps us to quickly scale and deploy solutions by accelerating commercialization with a specific focus on smart mobility and smart grid. Our depth of experience, technical knowledge and established network of partners have enabled us to develop effective programs and pilots and facilitate new relationships to help our clients achieve their commercialization goals.
Contact us today to learn how you can start transforming your ideas and technology into smarter, cleaner more accessible solutions to create a better quality of life for all. To learn more visit nextenergy.org or call 313.833.0100.

POWERHOME Solar
Powerhome is an American company, headquartered in Mooresville, North Carolina that specializes in solar energy and roofing services. We were founded in 2006 as Rescomm and in 2014 made the decision to rebrand ourselves as Powerhome Solar & Roofing. This change reflected our vision and the direction we wanted to take the company. That direction has helped us grow our company to consist of over 100 passionate employees and still counting. We have also grown outside of North Carolina and currently operate in South Carolina as well as Michigan. In 2015 and 2016, Solar Power World magazine listed Powerhome as the No. 7 overall solar installation company in the U.S. We are also very excited that in 2016; We installed more solar energy systems than any other company in North and South Carolina. Our strong growth is consistent with our vision to innovate both in how we operate our company and the level of service we offer our customers. This means that we are one of the few companies that do "everything." Among our primary services, the company designs, permits, finances, sells, installs, maintains and monitors solar energy systems and panels for residential, commercial, utility, and government applications. We also sell, design, and install full roof applications for commercial and residential clients. 
---


Michigan Energy News
National Energy News
---


Online Resources
Due to the number of events that have been canceled or postponed due to the pandemic, we are sharing some online events, webinars and tutorials on advanced energy topics that may be of interest.
 The National Regulatory Research Institute has a three-part webinar series on "The Impact of COVID-19 on Utility Rate Making."
Due to COVID-19, PlugVolt is offering complimentary access to a webinar series that provides a guide to how to select primary and secondary cells for battery products.
The Small Business Association of Michigan has many online resources including Youtube webinars and daily video briefings about COVID-19 and how small businesses in Michigan can cope.
Norton Rose Fulbright regularly organizes webinars featuring experts and executives of major companies, such as this one on the challenges that COVID-19 and low commodity prices pose to the energy industry.
The Clean Energy Group has a huge archive of webinars and presentations related to net metering, energy efficiency, EVs, energy storage and much more.
The Energy Storage Association has a number of upcoming and recorded webinars covering many different facets of energy storage. 
---

Michigan Energy Events
 PlugVolt's next Battery Seminar has been postponed from the previous dates of July 21-23, 2020, to July 13-15, 2021.
On Sept. 24, the 2030 Districts for Ann Arbor, Detroit and Grand Rapids are holding the next entry in the Healthy Buildings Webinar Series, "Reach Zero Carbon Through Michigan 2030 Districts and DTE Incentives." Register here.  
National Energy Events
 The Clean Grid Alliance invites you to explore the current roadblocks and other challenges facing Corporate and Industrial purchasers, and discuss market innovations needed to unlock the marketplace for this growing renewable energy market segment. The Oct. 9 event features Miranda Ballentine, Founding CEO, Renewable Energy Buyers Alliance, as the keynote speaker. Register today!
The Solar Energy Industries Association's Solar and Energy Storage Southeast event is scheduled to take place in Atlanta on Nov. 9 to 10.
The Great Plains Institute is holding a webinar series on the Midwestern clean fuels policy. Learn more here. 
Opportunities

Michigan EGLE's Energy Storage RFP offers up to $200,000 in matching funding for help creating an Energy Storage Roadmap. Responses are due Sept. 14. 

The Michigan Department of Natural Resources released new RFPs for utility-scale solar systems at sites in northern Michigan, one in Dickinson County and the other in Crawford County. Find more information here.

The Kent County Department of Public Works is looking for an anchor tenant for its planned Sustainable Business Park. Learn about the RFP here.

The Green Task Force is requesting that non-profit and faith-based organizations fill out a brief survey to assess readiness for solar projects.

The Michigan Economic Development Corporation's PlanetM Testing Grant gives mobility companies the opportunity to access testing facilities around the state, including Mcity at the University of Michigan. Apply here.

Ann Arbor Public Schools have an RFP for an electric bus charging station.

The Detroit 2030 District is a free program that challenges Detroit building owners and managers to reduce wasted energy. Those that achieve the greatest reductions from the prior-year baseline will be recognized at the first annual Detroit Energy Challenge Award Ceremony in 2021. Visit 2030districts.org/Detroit to find out more information including how a building can apply.

The Michigan Energy Office's Small Manufacturers Energy Waste Reduction Incentive Pilot is offering rebates of up to $15,000 per company for small manufacturers that can implement energy efficiency activities between Oct. 1, 2019 and July 31, 2020. There is a 100% minimum match requirement. Click here to learn more about eligibility and apply.