Welcome to the weekly newsletter of the Michigan Energy Innovation Business Council (Michigan EIBC), the business voice for advanced energy in Michigan. Here's what's new this week:
Source: Cavnue
Planned 'Road of the Future' Between Ann Arbor and Detroit to Showcase Innovation in Mobility
The announcement this week of the Cavnue project to build the country's first connected and autonomous electric vehicle corridor from downtown Detroit to Ann Arbor is a thrilling step forward for the region. As Michigan EIBC has shown through events and work by our members, Michigan is a global center for mobility innovation. Michigan EIBC applauds this initiative and Governor Whitmer's vision for the state's mobility future.
"Michigan is at the forefront of this new frontier in mobility. Our state is home to a dense nexus of automakers, suppliers, engineers, universities and testing facilities that are pioneering advances in transportation that will transform how we get around," U.S Sen. Gary Peters said in a statement released when the corridor project was announced Aug. 13. 
The project also demonstrates the greater tech world's level of investment and interest in Detroit as a mobility hub. Cavnue, the company leading the project, was founded by Sidewalk Infrastructure Partners, financially backed by Google parent company Alphabet and a spin-off of Alphabet's Sidewalk Labs.
What exactly will the "corridor" be? Bill Ford, executive chairman of project partner Ford Motor Co., described it as a "proving ground to test and innovate." Ultimately, the hope is that the 40 miles of road will host connected, electric and autonomous vehicles shuttling passengers between stops, such as Mcity, Detroit International Airport, Ford headquarters in Dearborn and downtown Detroit. The corridor would also connect several Opportunity Zones along the way to help grow small businesses in those areas. 
---
Convening Examines How Public Fleets Can Lead The Way on Electric Vehicles
 States and municipalities have a big role to play in pushing the electrification of transportation forward. Michigan EIBC's 11th electric vehicle (EV) Convening on Aug. 11 explored how public fleets can lead the way at a time when the state of Michigan is significantly increasing its efforts in this arena with the new Office of Future Mobility and Electrification.
"The world is going to shift by 2030," Trevor Pawl, who Gov. Whitmer recently named as Michigan's Chief Mobility Officer, said to kick off the virtual convening. As EVs become increasingly dominant over the next decade, "the state that's the best prepared is going to win," he said. The new office is trying to prepare and is focusing on four main areas: economic development, infrastructure, workforce and grid.
The Michigan Department of Environment, Great Lakes and Energy (EGLE) is in the midst of implementing new programs aimed at improving EV infrastructure. In addition to the recent $1.7 million awarded for 36 EV chargers across the state, EGLE is in the development phase for a program to fund chargers for municipalities that decide to switch their vehicle fleets to EVs, Manager, Sustainability Section, EGLE Julie Staveland said in her presentation at the convening.
The city of Ann Arbor is an example of one municipality that has made the EV transition a priority as it works to meet a goal of carbon neutrality by 2030. That deadline creates a lot of pressure on the city to shift not only its municipal fleet to EVs, but to also work with Ann Arbor businesses and the larger community, according to City of Ann Arbor Sustainability and Innovations Manager Missy Stults. "We don't have the luxury with a ten year goal of thinking about this piecemeal," she said during the convening. 
Ann Arbor has worked with the Electrification Coalition on its EV strategy. Aaron Viles, program manager at the coalition, explained how Michigan is one of a handful of key states in which the coalition is focusing on accelerating EV policy. During the convening, Viles mentioned that the coalition has done a case study of Ann Arbor's efforts in municipal fleet electrification.
The state of Colorado's EV policies also provide a useful case study for states like Michigan. Since 2018, Colorado has been aggressively increasing its procurement of EVs for its public fleet to meet the goal of going from just 32 EVs in the fleet in 2018 to 200 this year, as Christian Williss, director, transportation Fuels and Technology at the Colorado Energy Office, discussed during the convening. Sawatch Labs, a data analytics company, performed an analysis of Colorado's fleet to determine where EVs could provide the most value. These data also can reduce the upfront costs of installing telematics equipment into a fleet by identifying under-utilized vehicles. "We can identify vehicles we can essentially remove from the fleet," Sawatch Labs Director of Business Development Mary Till said during the convening. The 11th EV Convening was sponsored by the Michigan Department of Environment, Great Lakes and Energy (EGLE).  
---
Cory Connolly on GreenLancer's Solar Spotlight Podcast
Michigan EIBC VP of Policy Cory Connolly recently appeared as a guest on the Solar Spotlight podcast from GreenLancer, a Detroit-based company that connects solar installers to outsourcing partners like engineering and design firms and project managers.
Cory talked about how growing up on Lake Michigan shaped his passion for energy and the environment, his journey that led him to Michigan EIBC and the biggest challenges that the renewable energy transition has yet to overcome. "It's not just swapping in different generation sources. It's also changing the geography of the grid," he said. "The biggest obstacle to me is the institutional and physical inertia with the way we have done things for generations."  
---
8th Annual Energy Innovators Conference Is Less Than Two Weeks Away
All speakers have been announced for the  8th Annual Energy Innovators Virtual Conference on Thursday, August 27 from 1:30 to 5:00 pm EST! Register here if you have not already, and review the lineup here:
Peering Into the Crystal Ball: What the 2020 Election Could Mean for Energy Policy
Discussion on Grid Modernization with Richard Kauffman moderated by MPSC Chair Dan Scripps
Talk with Nat Bullard: Advanced Energy and Power Sector Trends
Fireside Chat on Federal Energy Policy with Katherine Hamilton, Moderated by Kwafo Adarkwa
Keynote Speaker Patti Pope of CMS Energy
 The keynote speaker for the virtual conference is Patti Poppe, President and Chief Executive Officer of Jackson, Michigan based CMS Energy and its principal subsidiary, Consumers Energy, Michigan's largest utility and the nation's fourth largest combination utility.
Timeline
 1:30 pm – Welcome
1:40 pm – 4:00 pm – Programming including keynote address by Patti Poppe, conversations with national experts, and panel discussion focused on energy and the election
4:00 – 5:00 pm – Virtual Happy Hour (sponsored by Geromino Energy and Ranger Power)

Note: Registered attendees will receive a $15 GrubHub electronic gift card (while supplies last) prior to the event that can be used for the Virtual Happy Hour starting at 4:00 pm. 
Event Sponsors
Terawatt Level
                                

   
Gigawatt Level
Megawatt Level
Kilowatt Level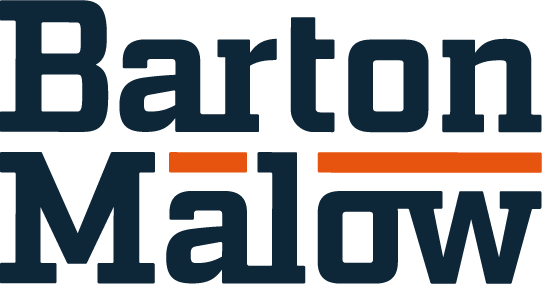 ---


Michigan Energy News
National Energy News
---

Online Resources
Due to the number of events that have been canceled or postponed due to the pandemic, we are sharing some online events, webinars and tutorials on advanced energy topics that may be of interest.
 The National Regulatory Research Institute has a three-part webinar series on "The Impact of COVID-19 on Utility Rate Making."
Due to COVID-19, PlugVolt is offering complimentary access to a webinar series that provides a guide to how to select primary and secondary cells for battery products.
The Small Business Association of Michigan has many online resources including Youtube webinars and daily video briefings about COVID-19 and how small businesses in Michigan can cope.
Norton Rose Fulbright regularly organizes webinars featuring experts and executives of major companies, such as this one on the challenges that COVID-19 and low commodity prices pose to the energy industry.
The Clean Energy Group has a huge archive of webinars and presentations related to net metering, energy efficiency, EVs, energy storage and much more.
The Energy Storage Association has a number of upcoming and recorded webinars covering many different facets of energy storage. 
---

Michigan Energy Events
 Every Tuesday at noon from June 23 to August 25, Michigan EIBC member Michigan CAT is holding an Advanced Energy 101 training series of webinars for engineers, focusing on software tools, design resources and project development for distributed power generation systems. Participants can earn up to 10 professional development hours. Register for free by June 22.
On Aug. 26 the Lawrence Technological University Centreopolis Accelerator and the Michigan EGLE Energy Services Office are sponsoring a Cleantech Funding Opportunity Webinar, featuring an overview of cleantech funding sources as well as a presentation from a representative of the Department of Energy. The NetZeroBuild Summit 2020, bringing together the key stakeholders involved in the Midwest's value chain for net-zero construction in residential, commercial, academic and government buildings, is a virtual event from August 25-28 (New dates due to delay related to the coronavirus.)
PlugVolt's next Battery Seminar has been postponed from the previous dates of July 21-23, 2020, to July 13-15, 2021.   
National Energy Events
 The Solar Energy Industries Association's Solar and Energy Storage Southeast event is scheduled to take place in Atlanta on Nov. 9 to 10.
The Great Plains Institute is holding a webinar series on the Midwestern clean fuels policy. Learn more here. 
Opportunities
The Michigan Department of Natural Resources released new RFPs for utility-scale solar systems at sites in northern Michigan, one in Dickinson County and the other in Crawford County. Find more information here.

The Kent County Department of Public Works is looking for an anchor tenant for its planned Sustainable Business Park. Learn about the RFP here.

The Green Task Force is requesting that non-profit and faith-based organizations fill out a brief survey to assess readiness for solar projects.

The Michigan Economic Development Corporation's PlanetM Testing Grant gives mobility companies the opportunity to access testing facilities around the state, including Mcity at the University of Michigan. Apply here.

Ann Arbor Public Schools have an RFP for an electric bus charging station.

The Detroit 2030 District is a free program that challenges Detroit building owners and managers to reduce wasted energy. Those that achieve the greatest reductions from the prior-year baseline will be recognized at the first annual Detroit Energy Challenge Award Ceremony in 2021. Visit 2030districts.org/Detroit to find out more information including how a building can apply.

The Michigan Energy Office's Small Manufacturers Energy Waste Reduction Incentive Pilot is offering rebates of up to $15,000 per company for small manufacturers that can implement energy efficiency activities between Oct. 1, 2019 and July 31, 2020. There is a 100% minimum match requirement. Click here to learn more about eligibility and apply.