Welcome to the weekly newsletter of the Michigan Energy Innovation Business Council (Michigan EIBC), the business voice for advanced energy in Michigan. Here's what's new this week:
Photo source. Creative Commons license.
Energy Efficiency Cannot Be Separated From Injustice and Inequity
An overlooked aspect of energy efficiency is that race and socioeconomic status are some of the biggest factors that determine who has more efficient homes and who doesn't. A 2020 paper from the University of California Energy Institute, after controlling for income, location, household size and other factors, found that black households pay hundreds of dollars more per year on energy expenditures than white households.

Creativity is needed, and one creative approach to socioeconomic disparities and efficiency has been developed by New York City startup BlocPower, which connects investors to clean energy retrofit projects underserved communities in order to lower financing costs. At the 9th Annual Energy Innovators Conference on April 7, Donnel Baird, BlocPower's founder, will be speaking about how to address building efficiency and climate justice in communities like the Bronx, where BlocPower has done a great deal of work, and Detroit.

For more information on how one Michigan EIBC member is tackling problems of injustice and energy efficiency, we asked Ben Dueweke, director of community engagement at Walker-MIller Energy Services in Detroit, for an update on Walker-Miller's activities in this area:
Utility bills in excess of 6% of annual household income are considered to create an "energy burden" in which a disproportionate amount of the monthly budget is spent on these bills, often at the expense of other necessities. The average household in Detroit spends around 12% of their income on utilities – a number which can reach up to 30%. This scale of utility burden often forces families to decide to pay for power and water or paying for food, medication, rent/mortgage etc. These numbers are consistent with a growing body of data showing energy burden to be higher in diverse, underserved neighborhoods than otherwise (Reames, 2016; Bednar, 2017). Walker-Miller Energy Services is committed to working to identify solutions that address these disparities and help to alleviate energy burden in the communities we serve.
Michigan Saves and Walker-Miller's recent partnership is working to increase access to energy efficiency resources for households whose income is between 200-300% of the Federal Poverty Line. These households are typically severely underserved with energy efficiency resources as they exceed the income threshold for the state Weatherization Assistance Program, but often experience barriers in accessing financing needed to perform energy efficiency projects. Barriers tied to credit scores or down payments do not preclude them from participating in the jointly run Michigan Saves and Walker-Miller program.
As this and other programs to deploy energy efficiency resources grow, there will be a corresponding need for workforce and industry development. Walker-Miller is working to support this burgeoning industry while adhering to the principle 'if you are not intentionally inclusive, you will be unintentionally exclusive' to ensure equitable access to this growing economic opportunity in all the communities we serve.
---
What White House's $2T Infrastructure Bill Means for Advanced Energy
President Biden just revealed the $2 trillion American Jobs Plan, and there are many elements that could potentially provide opportunities for the advanced energy industry.
"President Biden's infrastructure plan will support advanced energy solutions and Michigan's advanced energy industry is poised to make the plan a reality," Michigan EIBC President Laura Sherman said in a statement. "His bold plan will grow advanced energy jobs for hard-working Michiganders and create opportunities for advanced energy companies to innovate and grow."
Here are some provisions of the proposal most relevant for advanced energy:
$174 billion on EV-related measures including incentives for EV consumer purchases like tax credits and rebates at the point of sale and the construction of a national network of 500,000 EV chargers this decade.
$100 billion to improve the electric grid, including the construction of "thousands of miles" of new transmission lines.
$213 billion to "build, preserve, and retrofit more than 1 million affordable, accessible, and energy-efficient homes." Additional money will be spent on upgrades for commercial buildings, schools and child care facilities that are also meant to improve efficiency.
$180 billion on research and development with a focus on clean energy and emissions reductions.
$27 billion for a "Clean Energy and Sustainability Accelerator" that will "mobilize private investment into distributed energy resources; retrofits of residential, commercial and municipal buildings; and clean transportation."
Various measures to support growth of a domestic supply chain, with production of batteries for EVs and storage a major focus.
---

Dr. Laura Sherman Speaks About How Data Empowers Distributed Energy at IPU Forum
Last week, Michigan EIBC President Laura Sherman spoke on a panel at the Michigan State University Institute of Public Utilities' (IPU) 16th Annual Michigan Forum on Economic Regulatory Policy, a virtual event that featured all three Commissioners from the Michigan Public Service Commission (MPSC) hosting panel discussions focused on "Data-Driven Regulation to Achieve Michigan's Energy Policy Goals."
Dr. Sherman participated in Commissioner Katherine Peretick's panel on "Power Grids: Data for Planning, Pilots, and Policy." The conversation centered on the kind of data that could aid the expansion of distributed energy resources and their integration into Michigan's grid. More sophisticated use of data is already making a difference—for example, the rollout of smart meters has allowed the investor-owned utilities to provide platforms for customers that allow them to more easily benchmark their buildings' energy use and then figure out how to improve efficiency, MPSC Public Utilities Engineer Joy Wang said on the panel.
But as Dr. Sherman emphasized, much more needs to be done. Cities like Ann Arbor want to change zoning ordinances to promote EV charging infrastructure, for example, but knowing where to put those resources so they can provide services to support the grid requires more data than is generally publicly available right now, Sherman said. Regulators and utilities should work on how to make locational data about the grid available to potential DER developers.
As DERs become more and more integrated, the importance of data will only increase. Richard Blumenstock, executive director of electric planning at Consumers Energy, talked about how the need for energy consumers to be educated about how they are using energy is growing because more distributed energy like rooftop solar stands to shift times of peak demand from summer to other times of the year. "How do we keep consumers informed exactly in real-time what the impact is of their load on the grid?" Blumenstock asked. If consumers understand their energy use through better price signals, then it is easier for policymakers to incentivize the adoption of things like rooftop solar and off-peak EV charging, Soren Anderson, associate professor in the Department of Agricultural, Food, and Resource Economics at Michigan State University, said on the panel. "If the prices are set in the right way, we can align people's incentives to do whatever we are interested in with benefits to the grid," he said.
---
The U.S. Energy Storage Association Annual Conference & Expo (#ESACon21) will convene stakeholders throughout the energy storage ecosystem for a two-part event in 2021. On April 21-22, attendees will learn from industry insights, opportunities, and successes at Virtual #ESACon21 – free for all attendees. #ESACon21 will convene December 1-3, in Phoenix to bring together buyers, sellers, investors, and leaders in the energy storage industry for an event focused on driving deals and business in the energy storage industry. The Virtual #ESACon21 is a must attend for anyone looking to expand their business, invest in, or develop partnerships in the energy storage industry. Register for free today!
---
Last Chance to Register for the
9th Annual Energy Innovators Conference
Michigan EIBC invites you to join us on Wednesday, April 7 from 9:10 am to 12:30 pm EST for the 9th Annual Energy Innovators Conference. This virtual conference will take place via Zoom.
The content of the half-day conference features prominent speakers and panelists listed below who will discuss the latest energy-related topics and innovations. There will also be a 45 minute mid-conference networking session with a variety of self-selected breakout rooms and the opportunity to speak with other participants of your choosing.
---
Building Electrification, Green Infrastructure Finance,
and Climate Justice:
How to Make Buildings Greener, Healthier and Smarter While Increasing Wealth in Historically Disenfranchised Communities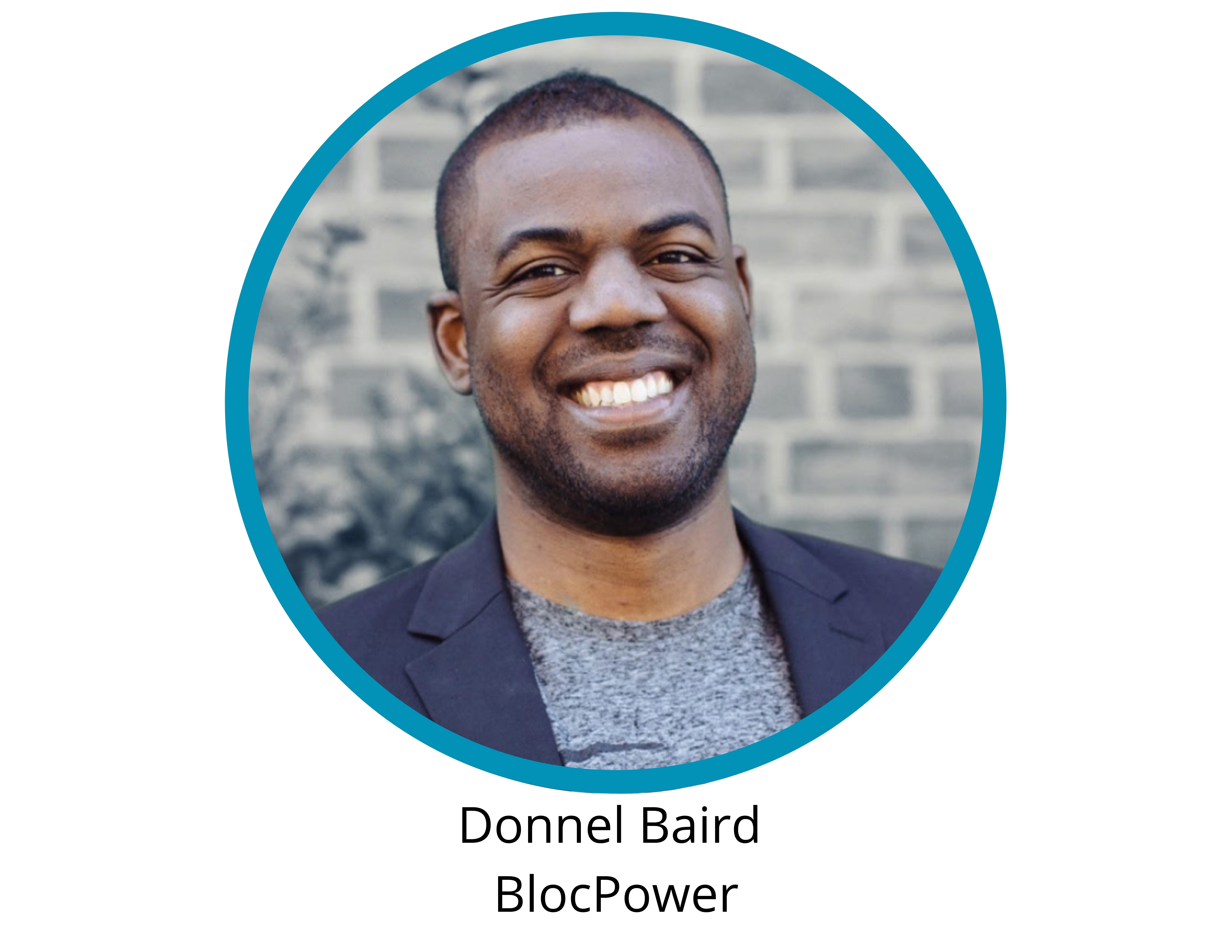 Donnel Baird is the founder of BlocPower, a clean tech startup based in New York City. BlocPower develops portfolios of clean energy retrofit opportunities in underserved communities, and connects those opportunities to investors seeking social, environmental, and financial returns. BlocPower creates jobs for qualified local low- income workers, energy savings for community institutions, reduces carbon emissions, and provides returns to investors. BlocPower is backed by Kapor Capital, Andreessen Horowitz, Eric and Wendy Schmidt, the American Family Institute for social and environmental impact, and Salesforce. Baird is a graduate of Duke University and Columbia Business School, where he was a recipient of the Board of Overseers Fellowship and a recipient of investment from the Lang Fund for Entrepreneurial Initiatives. He spent four years as a political and community organizer, and more than two years managing a national initiative to leverage American Reinvestment and Recovery Act energy efficiency investments in underserved communities. Baird lives in his native borough of Brooklyn with his wife and son.
---
The conference also features these speakers:
What Happened in the First 100 Days and What's Next? Moderated by JR Tolbert
Fireside Chat with Michigan Public Service Chairman Dan Scripps
and FERC Commissioner Allison Clements
---
The keynote speaker for the conference is Pete Kadens, serial entrepreneur and dedicated philanthropist who currently serves as the chairman of The Kadens Family Foundation, a charitable organization dedicated to closing the pervasive wealth and education gaps in the US.
Keynote AddressInvesting in Our Communities: Dream Big, Act Small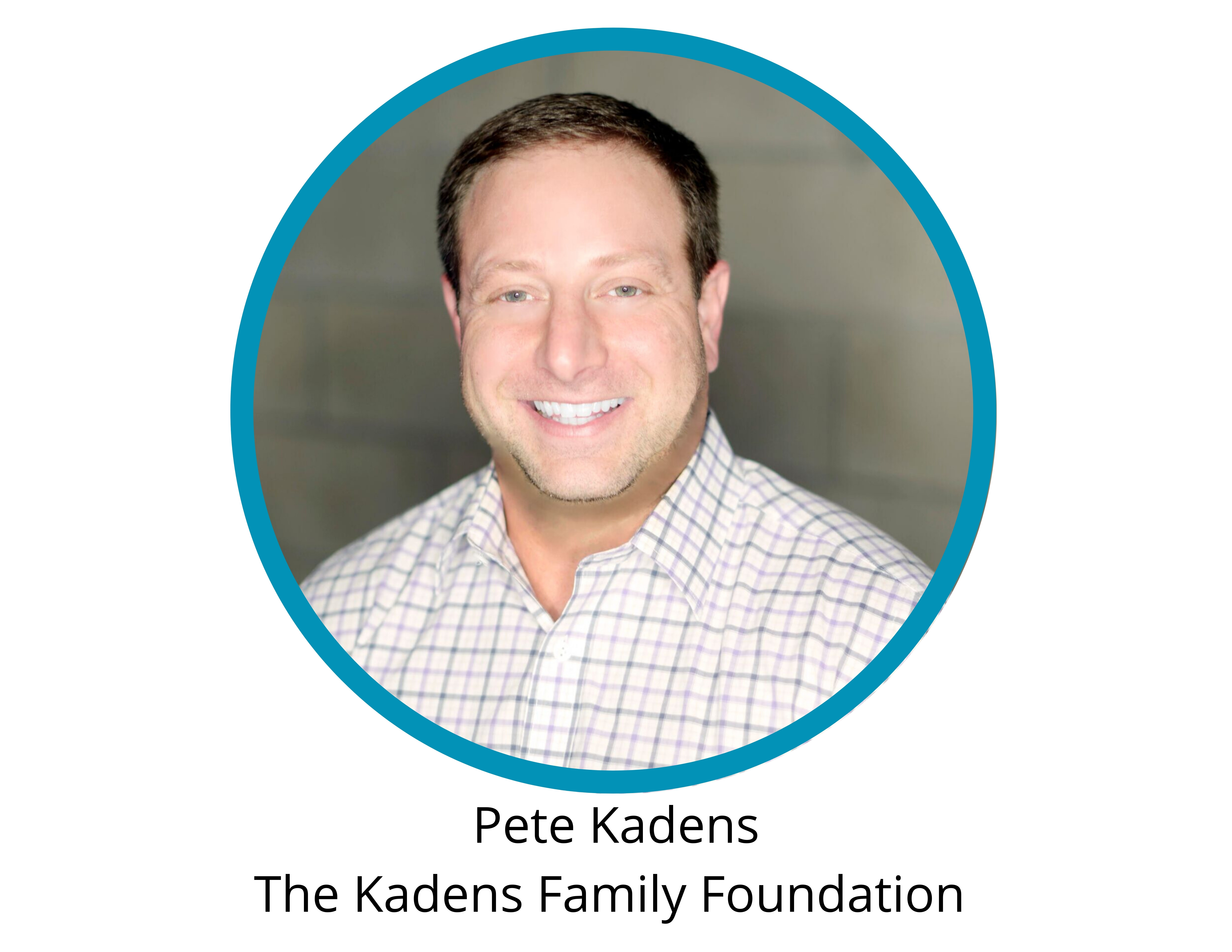 RSVP today! Tickets start at $25.

Sponsorship opportunities are available and can be found on the Michigan EIBC website.
Event Sponsors
Terawatt Level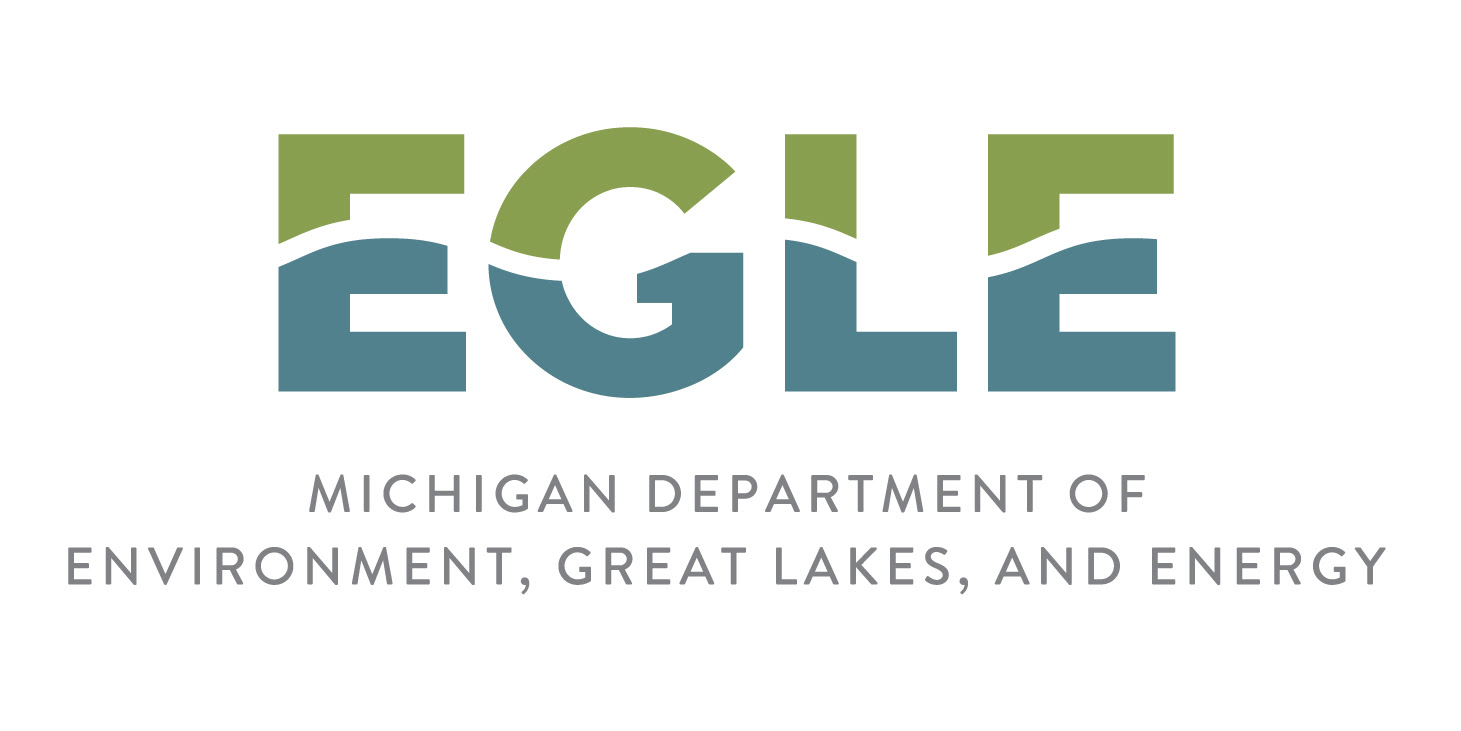 Gigawatt Level
Megawatt Level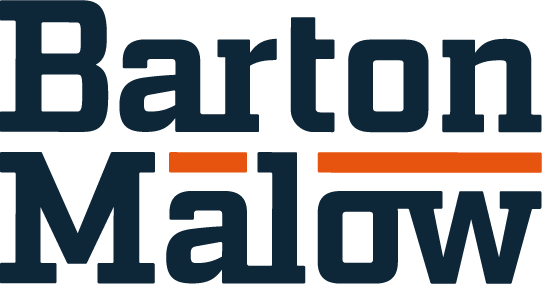 Kilowatt Level

---
Renewing Members
Greenlots, a wholly-owned subsidiary of Shell New Energies, is a leading provider of open standards-based technology solutions for electric vehicle (EV) networks and grid management. Based in Los Angeles, Greenlots has deployed charging networks for some of the world's largest automakers, utilities, fleet owners and cities. Combining an award-winning software platform with a suite of services to support EV infrastructure deployment, Greenlots has scaled its flexible, smart charging solutions in various applications including utility programs, fleet charging and public DC fast charging. Greenlots is excited to help support and accelerate the growth of electric vehicles in Michigan.

Lean & Green Michigan
Lean & Green Michigan helps commercial, industrial, multifamily and nonprofit property owners finance energy efficiency and renewable energy projects that are profitable for all parties – property owners, contractors, financial institutions and local governments. As of January 2020, 43 local governments representing 71% of Michigan's population are participating in our program, and we have facilitated financing of over $37 million in advanced energy projects throughout the state.

Mackinaw Power LLC
Mackinaw Power is developing new renewable energy projects to provide power for the Great Lakes at competitive prices. Mackinaw Power also uses its experience within the wind industry to work with a variety of companies in Michigan to increase the supply chain for renewable energy technologies in the Midwest.
In 2003, Mackinaw Power acquired the assets of Bay Windpower, which developed the Great Lakes' first privately developed wind power project. Mackinaw Power plans to be a catalyst for sustainable economic growth, environmental stewardship, and energy security. We are working to build sustainable communities to provide clean, affordable wind powerby harvesting the area's wind resources.
Mackinaw Power is investing in Michigan's future generations. We look forward to working with you to create renewable power that protects our Great Lakes, public health, and farm land.
---
Michigan Energy News
Michigan's renewable portfolio standards have been helpful, but now that they are leveling off, we're at the point where this is market-driven change and doesn't necessarily need to be driven by mandates," Michigan EIBC President Laura Sherman is quoted as saying in an MiBiz article.
Energy storage technologies have not been adopted to their full potential due to "legacy restrictions on implementation," MPSC Commissioner Katherine Peretick says.
DTE Chairman and CEO Gerry Anderson talks to the University of Michigan Ford School of Public Policy about energy policy and Michigan's economic recovery.
The Upper Peninsula Energy Task Force has sent its final report to Gov. Whitmer, including a set of recommendations to transform energy supply in the UP.
The attorney general and various groups are arguing that the size of Consumers Energy's latest rate increase request is inappropriate and unfair for residential customers in the midst of a pandemic.
DTE Energy is offering a $1 billion "green bond" to finance renewable energy project development and construction and associated infrastructure.
National Energy News
---
Michigan and National Energy Events
The 9th Annual Energy Innovators Conference will take place virtually on April 7. RSVP here.
ICF webinar coming up April 14: Join Jeff Ackermann, former chair of the Colorado Public Utilities Commission, and industry expert and former utility executive, Val Jensen, as they share two perspectives on creating value in a decentralized, distributed, and decarbonized future. Registration here. The U.S. Energy Storage Association Annual Conference & Expo (#ESACon21) will convene December 1-3, in Phoenix. Register for free today!
Gov. Whitmer created the Council on Climate Solutions as an advisory body to help formulate and implement the MI Healthy Climate Plan. The council is holding a series of meetings throughout the year on various topics related to cutting Michigan's CO2 emissions and recommending solutions for communities disproportionately affected by climate change. Go to the Department of Environment, Great Lakes and Energy Office of Climate and Energy website to learn how to join these meetings.

Michigan State University's Institute of Public Utilities' Power Grid School is in session. Its second course, from April 6-8, is on Integrated Planning, Energy Transformation and Climate Action. Learn more about the program and sign up. Michigan EIBC members receive a 5% discount—contact us to find out more!
The Upper Peninsula Clean Energy Virtual Conference Series continues with "Task Force Report & Legislative Policy Update" on April 16.
The National Regulatory Research Institute has a three-part webinar series on "The Impact of COVID-19 on Utility Rate Making."
Due to COVID-19, PlugVolt is offering complimentary access to a webinar series that provides a guide to how to select primary and secondary cells for battery products.
Norton Rose Fulbright regularly organizes webinars featuring experts and executives of major companies, such as this one on the challenges that COVID-19 and low commodity prices pose to the energy industry.
The Clean Energy Group has a huge archive of webinars and presentations related to net metering, energy efficiency, EVs, energy storage and much more.
The Energy Storage Association has a number of upcoming and recorded webinars covering many different facets of energy storage.     
Opportunities
Michigan EIBC partner organization West Michigan Sustainable Business Forum (WMSBF) is hiring an Engagement and Education Program Manager. Applications are dueApril 9.
Environmental Entrepreneurs (E2) is seeking applicants for the 1 Hotels Fellowship, due by May 15. E2 says: "the 1 Hotels Fellowship at E2 is designed to support early to mid-career businesspeople who seek to tackle pressing environmental issues through projects that are good for the economy and good for the environment. Six selected fellows will receive $20,000 each and work with E2 staff to implement their projects for the 2021-2022 program cycle." Learn more here.
Centrepolis is launching its new C3 Accelerator, funded in part by the Michigan Department of Environment, Great Lakes and Energy, New Economy Initiative and the Wells Fargo Innovation Incubator. The accelerator will offer a total pool of $275,000 in funding including grants, equity-free interest-free investments, and services to support product development and scaling of cleantech, climatech, and circular economy technologies. A portion of these investments will be dedicated to support ventures led by women, people of color, veterans and other underrepresented entrepreneurs. Applications are due May 31, and can be submitted through this link. The Michigan Economic Development Corporation's PlanetM Testing Grant gives mobility companies the opportunity to access testing facilities around the state, including Mcity at the University of Michigan. Apply here.
The Detroit 2030 District is a free program that challenges Detroit building owners and managers to reduce wasted energy. Those that achieve the greatest reductions from the prior-year baseline will be recognized at the first annual Detroit Energy Challenge Award Ceremony in 2021. Visit 2030districts.org/Detroit to find out more information including how a building can apply.