And the awards go to…
Elected officials, businesses, and experts in Michigan's advanced energy industry gathered Wednesday to celebrate Michigan's growing advanced energy sector at the Sixth Annual Michigan Energy Innovators Gala, hosted by the Michigan EIBC.

With nearly 200 attendees spanning the advanced energy industry, the evening was filled with valuable networking as focuses reconnected with old colleagues and forged new relationships. It was an exciting evening to see the breadth and depth of the businesses and individuals uniting to build the advanced energy economy in Michigan. We heard remarks from Sen. Curtis Hertel Jr. (D-East Lansing) and a keynote address from Adrian Tuck, CEO of Tendril. Tuck spoke about the changing advanced energy landscape and shared lessons learned from his work driving smart technology solutions to today's energy challenges.

"Changes in policy, coupled with technology improvements and market forces made 2018 an important year for Michigan's advanced energy industry," said Liesl Eichler Clark, president of the Michigan Energy Innovation Business Council. "We congratulate this year's award recipients for the critical work they have done to create jobs and spur investment in renewable energy and energy efficiency across Michigan."

The event was made possible by its Gigawatt Sponsors, Power Home Solar & Roofing and Ranger Power as well as its Megawatt Level Sponsors, Consumers Energy, Cypress Creek Renewables, and DTE Energy.

"The advanced energy industry has a bright future with tonight's featured companies leading the way forward," said Adrian Tuck, CEO of Tendril. "Tendril looks forward to working with many of these companies to help redefine the energy industry, making it more responsive to customers' needs through energy efficiency and demand management programs."
And The Awards Go To…
Power Home Solar & Roofing, based in Mooresville, NC specializes in solar energy and roofing services. The company opened a headquarters in Michigan in 2017. Since then, Michigan has become Power Home's largest market of the five states it serves. In 2018, Power Home developed a partnership with the NFL's Detroit Lions, as the company installed solar panels on the parking deck of Ford Field and at the team's training facility in Allen Park.

"Since entering Michigan in 2017, we have made Michigan our largest market. Given how much we've invested here, we're very proud to be recognized as the 'Emerging Business of the Year' by Michigan EIBC," said Jayson Waller, CEO of Power Home Solar & Roofing. "We're excited by the Michigan market and are committed to continuing to be at the forefront of expanding the use of advanced energy in Michigan moving forward."

Project of the Year – Peak Power Load Management at Hemlock Semiconductor
Hemlock Semiconductor is a globally recognized supplier of polysilicon to the semiconductor and solar energy electronics market. The manufacture of polysilicon requires significant amounts of energy. Participating in the 2018 Peak Power Program in partnership with Consumers Energy, Hemlock Semiconductor shifted a portion of polysilicon production to "off-peak" hours on nights and weekends. This reduced the company's energy costs associated with the production of polysilicon and is saving approximately $300,000 per month, while providing a service to the broader electric grid.

"We hope that our story helps other industrial consumers to become more sophisticated in their own electricity usage in an effort to help advance the priorities of Michigan's advanced energy economy," said Mark Bassett, chairman and CEO Hemlock Semiconductor Operations.

Founded and headquartered in Jackson, Michigan, Harvest Energy Solutions is a turnkey sales, design, construction, and service solar energy business specializing in rural residential, agricultural, and commercial energy solutions. Harvest Energy Solutions has completed more than 500 installations. Harvest designs and manufacturers solar racking solutions in Jackson, including ground mounts, roof mounts, and custom carport designs. In the past year, Harvest has increased its workforce by about 20 percent, adding personnel in all divisions from sales and marketing to construction and service. Harvest Energy strives to create a great work environment for employees, including providing education and training opportunities.

"We started in this industry in Michigan focused on bringing solar to farmers and agricultural properties. Today, we've expanded to new sectors and locations and a lot of our success has really played out in 2018. That's why we're so proud to be named 'Business of the Year' by Michigan EIBC," said Mark Olinyk, president and CEO of Harvest Energy Solutions.

"It means a lot to us to be named 'Employer of the Year.' At Harvest we understand the importance of the TEAM; the success of any company depends on it. We work diligently to improve our culture, internal communication, and opportunities so we can continue to grow, be healthy, and have fun," said Robert Miller, Vice President of Operations for Harvest Energy Solutions.


Public Official of the Year– Jim Carruthers, Mayor of Traverse City
In his second term as mayor of Traverse City, Jim Carruthers has a long history of supporting advanced energy. As a private citizen, Carruthers helped advocate for Traverse City Light & Power to become Michigan's first municipal electric utility to construct a wind turbine. In 2016, under his leadership, Traverse City committed to powering all city operations using renewable energy by 2020. In August 2018, Traverse City Light & Power became the first utility company in Michigan to adopt a 100 percent community-wide renewable energy goal, which Carruthers played a major role in getting approved.

"I was thrilled and surprised to be recognized by Michigan EIBC. I've always embraced the old adage, "think globally while acting locally" to support our clean energy future," said Mayor Jim Carruthers of Traverse City. "Climate Change is real and mayors working toward a clean energy future can only help in the reduction of the harmful affects we are seeing with the more powerful storms and fires we are experiencing across this great country. Renewable energy is our future and we need to act now."

Energy Innovators Hall of Fame Inductee – Patricia L. Birkholz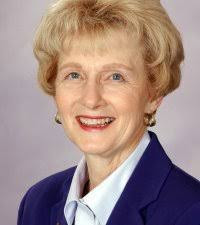 The late Republican state Senator Patty Birkholz was a champion for the advanced energy industry and Michigan's natural resources. During her five terms in the Michigan Legislature, she worked on numerous initiatives that have shaped Michigan's advanced energy industry. Patty was lead sponsor on the 2008 energy legislation, advocating for Michigan's first Renewable Portfolio Standard. She also supported Michigan's first energy efficiency standard as well as worked on Michigan's robust and successful net metering program. In May 2018, Sen. Birkholz passed away, leaving a lasting legacy that will continue to shape the advanced energy industry in Michigan for years to come.


Michigan Energy Stories
Michigan State University's solar carport project received the 2018 Innovative Project Award from the U.S. Green Building Council of West Michigan.
A large-scale solar project in Muskegon County may come to light within the next couple of years. Kansas-based Tradewind Energy Inc. negotiated terms with Consumers Energy in Jackson to purchase land lease options on the Muskegon County wastewater management site in Moorland Township, south of Apple Avenue.
The Board of Light & Power gathered public input this week at a series of community forums before a final report concludes the best path forward for power generation for the community.
Small manufacturers in the Upper Peninsula are getting state help to attack some of the highest electric rates in the nation. The Michigan Agency for Energy is offering rebates of up to $10,000 to U.P. manufacturers with fewer than 50 employees for energy waste reduction. The application process remains open until the $75,000 for the program is awarded.
Michigan Hub will invest $100 million toward the revamping of Endicott Generating Plant, for the former coal power plant in Litchfield, Michigan to be converted to CHP. Michigan Hub's various planned methods of clean power production are expected to provide businesses with low-cost energy solutions.
The Public Service Commission is seeking stakeholder comment on new rules governing interconnection agreements for utility customers who produce their own electricity. PSC staff will be leading a series of discussions on the topic with meeting dates, times and agendas to be filed in the case docket for the planned changes.
Michigan's two largest utilities plan a $7 billion upgrade over the next five years to modernize the state's power grid.
A General Motors official says the company will use its autonomous and electric vehicle technology to create flying cars.
Residents in a southwestern Michigan town speak out against a proposal to offer oil and gas leasing rights in a public park.
Advocates say a Traverse City utility's 100 percent renewable energy goal will bring local economic benefits.
Residents from Union Township and from other parts of northwestern Branch County jammed their way into the Board of Commissioners meeting room Tuesday afternoon to once again ask the county to help them in their fight against DTE Energy's plans to put in wind turbines.
National Energy Stories
Michigan Energy Events
Greenhome Institute is hosting "Building Green & Beer Series: Benefits of going all electric in buildings" on November 28 in Grand Rapids. Register here.

IEI will host a Corporate Purchasers Lunch & Learn at the House Office Building in Lansing on December 5. This event will be open to legislators and legislative staff, as well as Michigan EIBC members. Watch your inboxes for registration details.

Attend Automobli-D January 14-17, an event showcasing suppliers driving mobility technology, V2I connectivity, urban mobility, smart cities, building a mobility workforce, ride sharing, cybersecurity and autonomous technologies.

The North American International Auto Show is Jan. 14-27 in Detroit.


National Energy Events

Attend the Smart Cities International Symposium & Exhibition Jan. 22-24 in Chicago.

Announcements and Opportunities
The Michigan Energy Office (MEO) is offering rebates to eligible small manufacturers in the Upper Peninsula for energy waste reduction (EWR) activities.

The new gubernatorial administration is seeking applicants for the transition team and for appointments. Please visit michigantransition.org to apply.

Diesel Emissions Reduction Act Clean Diesel Funding Opportunity. Deadline: Nov. 26, 2018. Awards: $425,000
The Michigan Department of Environmental Quality seeks proposals for competitive grant funding for the 2019 Michigan Clean Diesel Program. This RFP targets projects involving the early replacement of old diesel equipment and vehicles with new diesel, alternative fuel, as well as electric and hybrid equipment vehicles.

Advanced Systems Integration for Solar Technologies (ASSIST). Deadline: Dec. 7, 2018. Awards: $46M.
The DOE seeks applications that will strengthen the integration of solar on the electricity grid, especially at critical infrastructure sites, improve the resilience of the nation's electricity grid, and streamline technology transfer challenges.