Welcome to the weekly newsletter of the Michigan Energy Innovation Business Council (Michigan EIBC), the business voice for advanced energy in Michigan. Here's what's new this week:
Recap of 9th Annual Energy Innovators Conference
Transformation emerged as a central theme of the 9th Annual Energy Innovators Conference held on April 7. That meant transformation of the energy sector to a cleaner, decentralized system, as speakers like FERC Commissioner Allison Clements discussed, and also the way innovative ventures like those launched by Michigan EIBC members transform the world around them.
Keynote speaker Pete Kadens told his personal story of how he went from New York finance to commercial solar development by founding SoCore Energy to the cannabis industry as CEO of Green Thumb Industries and finally to his current role as a philanthropist focusing on education in underserved communities in his childhood hometown of Toledo, Ohio, and his current hometown of Chicago. The common thread through that varied career, he said, is transformative change that can grow from something small to a "tsunami of results." He views education as an example, which is why he gave a gift to one of the poorest high schools in Toledo to pay for the college tuition, room and board and other fees for all graduating seniors and one of their parents, and why he is planning something similar but on a larger scale for Chicago. These ventures also dovetail with his experience in renewable energy because these communities he is investing in suffer from exposure to some of the worst air pollution in the country due in large part to fossil fuels.
BlocPower founder Donnel Baird also has a very personal connection to issues around poverty and energy, as the Washington Post recounted in a recent profile of Baird. In his speech at the conference, Baird discussed why now is the moment to revolutionize building energy efficiency. Progress in machine learning over the last decade has made all-electric, smart and digitized building systems not only practical but more valuable for property owners than fossil fuel-burning building systems, according to Baird. Essentially, "we are going to turn buildings into Teslas," he said.
In conversation with Michigan Public Service Commission (MPSC) Chairman Dan Scripps, Clements talked about FERC's efforts to create the overarching regulatory structure that will allow for a transformation of wholesale electricity markets, including the Midcontinent Independent System Operator (MISO), in the direction of more clean and distributed energy. In 2020 FERC issued Order 2222, which allows distributed energy resource aggregators to compete in wholesale markets, and has also recently issued the related Order 2222-A (see below story). The states that participate in these markets will need to spend time and resources to comply with these orders, but ultimately the benefits will be huge, including the money saved by customers from having access to more affordable sources of energy, Clements said.
Another major potential driver of transformation is the Biden administration's proposals for significant investments in transmission infrastructure, EVs, efficiency and more. Advanced Energy Economy Managing Director J.R. Tolbert moderated a panel exploring these federal efforts. The administration's plans "are going to put America on an irreversible path to clean energy and carbon neutrality," U.S. Department of Energy Acting Assistant Secretary Kelly Speakes-Backman said. One of the administration's goals is to bring about 500,000 new EV charging stations by 2030. "It's an ambitious effort," Zero Emission Transportation Association Executive Director Joe Britton said, but "all the ingredients are there to make a ton of progress," and Britton said he expects this goal to be achieved ahead of schedule. While Biden's climate agenda does face a tough road through a divided Congress, it is still possible that some Republicans could provide key votes in support of the agenda, Anthony Adragna, energy reporter for POLITICO, said. "The administration has put climate change front and center. I see no reason to think that will change," Adragna said.

This year's conference also had a new feature with short presentations by Michigan EIBC member companies on, first, what they see as some of the most important statistics in advanced energy and, second, what the next biggest trends will be. These members were Amy Heart of Sunrun, Paula Lancaster of TRC Environmental Corp., Kevin Miller of ChargePoint, Eric Myers of SWCA Environmental Consultants, Mike Troupos of Foresight Management, Will Eberle of RWE Renewables, Lara Hamsher of AES Energy, Bali Kumar of PACE Loan Group, Teresa Ringenbach of Armada Power and Glenn Stevens of MICHauto.

Thank you to all of the conference sponsors, speakers, and attendees! Event Sponsors
Terawatt Level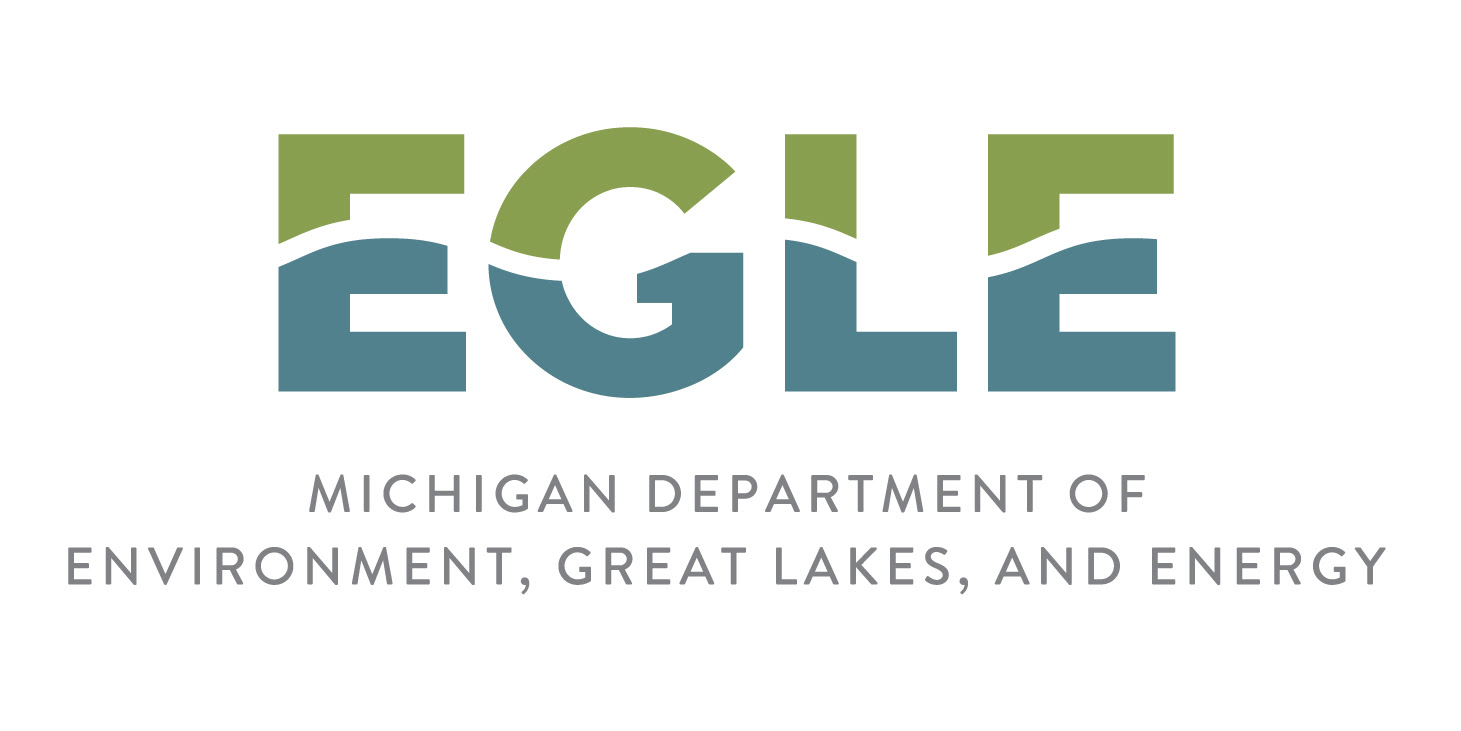 Gigawatt Level
Megawatt Level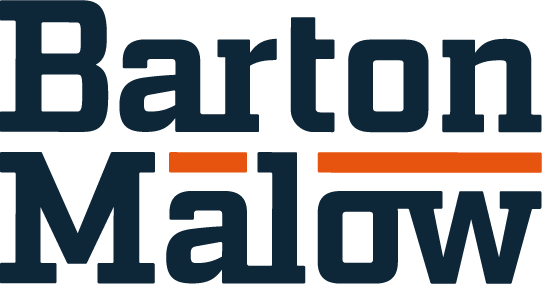 Kilowatt Level

---

FERC Order Could Put Demand Response in the Spotlight
A recent FERC order could pave the way for Michigan and other states to see a bigger role for demand response to play alongside distributed energy resources (DERs) as new approaches for advanced energy are integrated into wholesale electricity markets.

FERC Order 2222-A, issued in March, clarified that demand response when aggregated with other types of DERs is not subject to provisions in which states can "opt out" of these resources participating in wholesale markets run by regional transmission organizations and independent system operators like MISO and PJM. Previously, in Order 719, FERC opened wholesale markets to demand response aggregation but allowed individual states to decline to participate over stated reliability concerns. Eighteen states, including Michigan, had exercised this option, known as the opt-out provision.

But under the new Order 2222-A, states can no longer opt out in the case of potential bids from demand response when it is aggregated with distributed energy resources. The value of aggregation is that demand response can work alongside rooftop solar, behind-the-meter storage, EVs and other forms of distributed energy to reduce peak demand on the grid and perform other services. Demand response, for example, can be combined with these resources as part of a "virtual power plant" that aggregates various electric resources across an area that can be dispatched like a power generator. Virtual power plants are already operating around the world and in the U.S., like a project that provides resource adequacy to Southern California Edison.

But demand response has been a "disfavored member of the DER club," due in large part to the opt-out provision, which has been "preventing thousands of MWs of demand response from delivering value to the wholesale markets" in those states that opted out, according to a recent analysis of Order 2222-A from Voltus director of legal and regulatory affairs Allison Bates Wannop and former FERC Chairman and current Voltus chief regulatory officer Jon Wellinghoff. A greater role for demand response in helping meet peak load could have avoided major blackouts in California and Louisiana, they write. "In the end, 2222-A catapulted us into a future where the clean energy transition is just over the horizon," according to Wannop and Wellinghoff.

Under the new Order 2222-A, an effort to dismantle the state opt-out began by allowing demand response to be combined with other DERs in the wholesale market even in states that have previously declined to allow demand response. On the same day Order 2222-A was issued, FERC also initiated a process to eliminate the opt-out provision altogether.
---
The U.S. Energy Storage Association Annual Conference & Expo (#ESACon21) will convene stakeholders throughout the energy storage ecosystem for a two-part event in 2021. On April 21-22, attendees will learn from industry insights, opportunities, and successes at Virtual #ESACon21 – free for all attendees. #ESACon21 will convene December 1-3, in Phoenix to bring together buyers, sellers, investors, and leaders in the energy storage industry for an event focused on driving deals and business in the energy storage industry. The Virtual #ESACon21 is a must attend for anyone looking to expand their business, invest in, or develop partnerships in the energy storage industry. Learn more here.
---
Renewing Members

Barton Malow

Barton Malow offers construction services in energy generation using a variety of different contracting methods to suite needs that include EPC, Construction Management, Self_Perform Services, and General Contracting. We specialize in Combined Heat and Power, Biomass, Utility Grade Solar, Wind, and Environmental Projects.

Dickinson Wright

Dickinson Wright PLLC is a general practice business law firm dedicated to exceeding client expectations, with more than 450 attorneys in more than 50 practice areas. Headquartered in Detroit and founded in 1878, the firm has eighteen offices in Michigan, Ohio, Kentucky, Tennessee, Nevada, Arizona, Washington, D.C., Toronto, Florida and Texas. The firm is very active in clean energy.
---
Michigan Energy News
National Energy News
---
Michigan and National Energy Events
The 25th Michigan Energy Providers Conference 2021 at the Grand Hotel on Mackinac Island from July 29 to 30 will provide a unique perspective of the future of energy and related policy needs in Michigan, and offer an opportunity to build relationships with others in the industry. CDC guidelines will be followed and all proper protocols will be taken to ensure a safe event. Conference registration will open soon. ICF webinar coming up April 14: Join Jeff Ackermann, former chair of the Colorado Public Utilities Commission, and industry expert and former utility executive, Val Jensen, as they share two perspectives on creating value in a decentralized, distributed, and decarbonized future. Registration here. The U.S. Energy Storage Association Annual Conference & Expo (#ESACon21) will convene December 1-3, in Phoenix. Register for free today!
Gov. Whitmer created the Council on Climate Solutions as an advisory body to help formulate and implement the MI Healthy Climate Plan. The council is holding a series of meetings throughout the year on various topics related to cutting Michigan's CO2 emissions and recommending solutions for communities disproportionately affected by climate change. Go to the Department of Environment, Great Lakes and Energy Office of Climate and Energy website to learn how to join these meetings.

The Upper Peninsula Clean Energy Virtual Conference Series continues with "Task Force Report & Legislative Policy Update" on April 16.
The National Regulatory Research Institute has a three-part webinar series on "The Impact of COVID-19 on Utility Rate Making."
Due to COVID-19, PlugVolt is offering complimentary access to a webinar series that provides a guide to how to select primary and secondary cells for battery products.
Norton Rose Fulbright regularly organizes webinars featuring experts and executives of major companies, such as this one on the challenges that COVID-19 and low commodity prices pose to the energy industry.
The Clean Energy Group has a huge archive of webinars and presentations related to net metering, energy efficiency, EVs, energy storage and much more.
The Energy Storage Association has a number of upcoming and recorded webinars covering many different facets of energy storage.
Opportunities
Environmental Entrepreneurs (E2) is seeking applicants for the 1 Hotels Fellowship, due by May 15. E2 says: "the 1 Hotels Fellowship at E2 is designed to support early to mid-career businesspeople who seek to tackle pressing environmental issues through projects that are good for the economy and good for the environment. Six selected fellows will receive $20,000 each and work with E2 staff to implement their projects for the 2021-2022 program cycle." Learn more here.

Centrepolis is launching its new C3 Accelerator, funded in part by the Michigan Department of Environment, Great Lakes and Energy, New Economy Initiative and the Wells Fargo Innovation Incubator.  The accelerator will offer a total pool of $275,000 in funding including grants, equity-free interest-free investments, and services to support product development and scaling of cleantech, climatech, and circular economy technologies. A portion of these investments will be dedicated to support ventures led by women, people of color, veterans and other underrepresented entrepreneurs. Applications are due May 31, and can be submitted through this link.  The Michigan Economic Development Corporation's PlanetM Testing Grant gives mobility companies the opportunity to access testing facilities around the state, including Mcity at the University of Michigan. Apply here.
Michigan EIBC partner organization West Michigan Sustainable Business Forum (WMSBF) is hiring an Engagement and Education Program Manager. Applications are due April 9.
The Detroit 2030 District is a free program that challenges Detroit building owners and managers to reduce wasted energy. Those that achieve the greatest reductions from the prior-year baseline will be recognized at the first annual Detroit Energy Challenge Award Ceremony in 2021. Visit 2030districts.org/Detroit to find out more information including how a building can apply.