Welcome to the weekly newsletter of the Michigan Energy Innovation Business Council (Michigan EIBC), the business voice for advanced energy in Michigan. Here's what's new this week:
Upcoming Event for Corporate Purchasing of Renewable Energy
 In June Michigan EIBC President Laura Sherman wrote about our ongoing efforts in a case currently pending before the Michigan Public Service Commission (MPSC) to improve Consumers Energy's proposal for a voluntary program that allows large customers to directly purchase renewable energy. There has been a lot of activity recently for the broader trend of corporate purchasing of renewable energy. While giant deals have recently been struck, there have also been some indications that overall corporate purchasing of renewable energy is at least temporarily slowing down as many businesses wait and see what happens with the economy before they make long-term decisions.
Michigan EIBC is holding a virtual event in collaboration with Michigan EIBC state partner the West Michigan Sustainable Business Forum on Sept. 23 to unpack the developments around corporate renewable energy purchasing. Speakers will include Caitlin Marquis, director with Advanced Energy Economy as well as municipal and corporate representatives interested in purchasing renewable energy. Stay tuned for more speakers and registration details. 
---
COVID-19 Safety Procedures for Efficiency Contractors from Michigan Saves
 Since the start of the pandemic, Michigan EIBC has defended energy efficiency amidst the challenges it is facing. As we and several members have discussed in virtual meetings, energy efficiency work can be done safely as long as safety procedures are followed. Michigan EIBC member Michigan Saves has a helpful and succinct guide to the procedures its contractors are following. Beyond the use of PPE and social distancing with which we are all familiar, the guide discusses ways contractors can communicate through their actions and put customers at ease. The recommendations also align in several places with comments Michigan EIBC and the Advanced Energy Economy Institute have filed with the Michigan Public Service Commission about how to keep energy waste reduction on track.  
---
8th Annual Energy Innovators Conference Is Less Than One Week Away
 All speakers have been announced for the  8th Annual Energy Innovators Virtual Conference on Thursday, August 27 from 1:30 to 5:00 pm EST! Register here if you have not already, and review the lineup here:
Peering Into the Crystal Ball: What the 2020 Election Could Mean for Energy Policy
Discussion on Grid Modernization with Richard Kauffman moderated by MPSC Chair Dan Scripps
Talk with Nat Bullard: Advanced Energy and Power Sector Trends
Fireside Chat on Federal Energy Policy with Katherine Hamilton, Moderated by Kwafo Adarkwa
Keynote Speaker Patti Pope of CMS Energy
 The keynote speaker for the virtual conference is Patti Poppe, President and Chief Executive Officer of Jackson, Michigan based CMS Energy and its principal subsidiary, Consumers Energy, Michigan's largest utility and the nation's fourth largest combination utility.
Timeline
 1:30 pm – Welcome
1:40 pm – 4:00 pm – Programming including keynote address by Patti Poppe, conversations with national experts, and panel discussion focused on energy and the election
4:00 – 5:00 pm – Virtual Happy Hour (sponsored by Geromino Energy and Ranger Power)
Note: Registered attendees will receive a $15 GrubHub electronic gift card (while supplies last) prior to the event that can be used for the Virtual Happy Hour starting at 4:00 pm. 
Event Sponsors
Terawatt Level
               
                
Gigawatt Level
Megawatt Level
Kilowatt Level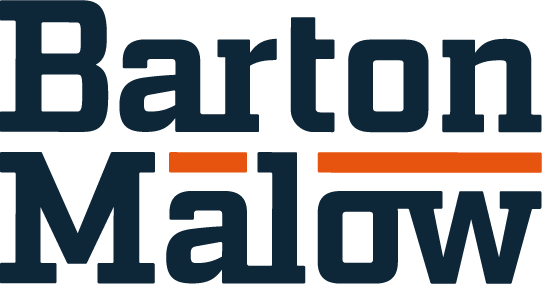 ---
Internship Opportunity with Michigan EIBC and IEI
Michigan EIBC and the Institute for Energy Innovation (IEI) seek a paid intern to support their regulatory engagement work, energy storage research, and (as needed) administrative tasks. The selected candidate will be expected to dedicate approximately 10-15 hours per week to this work starting on or around October 12, 2020. More information can be found here. 
To apply, please send a resume, cover letter, and short writing sample to
Michigan EIBC and IEI President Laura Sherman (laura@mieibc.org) by close
of business (5pm EDT) on September 18, 2020. 
---

Michigan Energy News
National Energy News
---
Online Resources
Due to the number of events that have been canceled or postponed due to the pandemic, we are sharing some online events, webinars and tutorials on advanced energy topics that may be of interest.
 The National Regulatory Research Institute has a three-part webinar series on "The Impact of COVID-19 on Utility Rate Making."
Due to COVID-19, PlugVolt is offering complimentary access to a webinar series that provides a guide to how to select primary and secondary cells for battery products.
The Small Business Association of Michigan has many online resources including Youtube webinars and daily video briefings about COVID-19 and how small businesses in Michigan can cope.
Norton Rose Fulbright regularly organizes webinars featuring experts and executives of major companies, such as this one on the challenges that COVID-19 and low commodity prices pose to the energy industry.
The Clean Energy Group has a huge archive of webinars and presentations related to net metering, energy efficiency, EVs, energy storage and much more.
The Energy Storage Association has a number of upcoming and recorded webinars covering many different facets of energy storage. 
---
Michigan Energy Events
 Every Tuesday at noon from June 23 to August 25, Michigan EIBC member Michigan CAT is holding an Advanced Energy 101 training series of webinars for engineers, focusing on software tools, design resources and project development for distributed power generation systems. Participants can earn up to 10 professional development hours. Register here.
On Aug. 26 the Lawrence Technological University Centreopolis Accelerator and the Michigan EGLE Energy Services Office are sponsoring a Cleantech Funding Opportunity Webinar, featuring an overview of cleantech funding sources as well as a presentation from a representative of the Department of Energy. The NetZeroBuild Summit 2020, bringing together the key stakeholders involved in the Midwest's value chain for net-zero construction in residential, commercial, academic and government buildings, is a virtual event from August 25-28 (New dates due to delay related to the coronavirus.)
PlugVolt's next Battery Seminar has been postponed from the previous dates of July 21-23, 2020, to July 13-15, 2021.
On Sept. 24, the 2030 Districts for Ann Arbor, Detroit and Grand Rapids are holding the next entry in the Healthy Buildings Webinar Series, "Reach Zero Carbon Through Michigan 2030 Districts and DTE Incentives." Register here.  
National Energy Events
 The Solar Energy Industries Association's Solar and Energy Storage Southeast event is scheduled to take place in Atlanta on Nov. 9 to 10.
The Great Plains Institute is holding a webinar series on the Midwestern clean fuels policy. Learn more here. 
Opportunities
The Michigan Department of Natural Resources released new RFPs for utility-scale solar systems at sites in northern Michigan, one in Dickinson County and the other in Crawford County. Find more information here.
The Kent County Department of Public Works is looking for an anchor tenant for its planned Sustainable Business Park. Learn about the RFP here.
The Green Task Force is requesting that non-profit and faith-based organizations fill out a brief survey to assess readiness for solar projects.
The Michigan Economic Development Corporation's PlanetM Testing Grant gives mobility companies the opportunity to access testing facilities around the state, including Mcity at the University of Michigan. Apply here.
Ann Arbor Public Schools have an RFP for an electric bus charging station.
The Detroit 2030 District is a free program that challenges Detroit building owners and managers to reduce wasted energy. Those that achieve the greatest reductions from the prior-year baseline will be recognized at the first annual Detroit Energy Challenge Award Ceremony in 2021. Visit 2030districts.org/Detroit to find out more information including how a building can apply.
The Michigan Energy Office's Small Manufacturers Energy Waste Reduction Incentive Pilot is offering rebates of up to $15,000 per company for small manufacturers that can implement energy efficiency activities between Oct. 1, 2019 and July 31, 2020. There is a 100% minimum match requirement. Click here to learn more about eligibility and apply.