Welcome New MPSC Commissioner Tremaine Phillips
On July 17, Gov. Whitmer announced Tremaine Phillips as the new commissioner at the Michigan Public Service Commission (MPSC).
Phillips most recently was the director of the Cincinnati 2030 District and led efforts to achieve sustainability goals for commercial and residential buildings across the city of Cincinnati, Ohio. He has spent his career engaged with energy efficiency, renewable energy, electric vehicles and other issues important for Michigan EIBC members. From 2015 to 2018, Phillips was the VP of Strategic Initiatives for Empower G&E, a data analytics and software firm that matches customers with energy efficiency tools. As an energy program associate at the Michigan Environmental Council, he led outreach and education for the Michigan Clean, Renewable and Efficient Energy Act of 2008, and also worked on electric vehicle legislation. He served as assistant deputy director of the Department of Energy, Labor, and Economic Growth for the State of Michigan under the Granholm administration. He holds a JD and a master's degree from The Ohio State University and a bachelor's degree from Michigan State University.
Phillips will fill the spot on the MPSC from the departing Norm Saari, who served as commissioner for four years.
Commissioner Saari's leadership on electric vehicle issues has changed Michigan's trajectory in advanced mobility. His leadership and passion at the Commission helped spur the recently launched EV pilot programs from Consumers Energy and DTE Electric. He played a pivotal role in many of Michigan EIBC's EV Convenings, which brought together stakeholders to discuss how to develop favorable policies and infrastructure for EVs. Saari as a commissioner has been attuned to Michigan's need to remain a hub of transportation innovation and supported initiatives for more public charging infrastructure.
Michigan EIBC applauds Commissioner Saari for his service and looks forward to working with Mr. Phillips in the future.
---
Institute for Energy Innovation Adds MSU's Annick Anctil to Board
Michigan State University Assistant Professor of Civil and Environmental Engineering Annick Anctil has joined the board of directors of the Institute for Energy Innovation, Michigan EIBC's sister organization.
Dr. Anctil's work focuses on design for the environment to ensure that all stages of the life cycle of a product are environmentally, economically and socially sustainable. Her research examines the environmental impact of energy technologies, in particular solar photovoltaics, through all stages of life from material extraction to disposal. Dr. Anctil has recently researched topics including the remanufacturing of used lithium-ion batteries from electric cars in second life applications, evaluating the net energy benefit of transparent photovoltaics in building integration, toxicity testing of solar modules, battery and other electronic wastes, and renewable energy planning for aging energy infrastructure. Dr. Anctil was also a participant in the Michigan Clean Energy Leaders Project, which was supported by Michigan EIBC in 2018. She holds a Ph.D. in Sustainability from the Rochester Institute of Technology.
We wish Dr. Anctil a warm welcome to the IEI team!
---



Visit with Michigan Biomass with Wood-Burning Plant Latest Stop on Michigan EIBC Member Tour
Michigan EIBC VP of Policy Cory Connolly continues his tour of on-site visits to Michigan EIBC members to learn more about their on-the-ground experience (see the previous entry). The latest stop brought him to the Genesee Power Station near Flint, one of six wood-burning power plants served by Michigan Biomass, a coalition that advocates for the role biomass power can play in putting waste materials to use creating renewable energy that qualifies for Michigan's renewable portfolio standards.

Along with Michigan Biomass Director Gary Melow, Connolly toured the Genesee facility and learned about its business model and supply chain.

The wood it burns for fuel is all waste, like industrial wood (think pallets that have been discarded by factories), and "urban" sources of tree wood, such as landscape debris, storm clean-up, orchard pruning, and power line and roadway maintenance.

While the waste is eliminated as part of the burning process, a biomass power plant like the Genesee Power Station is different from an incinerator in that it is not just trying to burn the wood to get rid of waste – it pays for that wood so it is trying to efficiently burn it to generate electricity. So the staff at the plant have to take many steps to make sure the wood is being burned as efficiently as possible, such as sampling the wood fuel twice each shift to detect moisture that can make it harder to burn. At times up to 2% of the plant's fuel is scrap tires, which actually reduces emissions by making the wood burn hotter, which increases efficiency.

The plant can run at a capacity of 35 megawatts or 10 megawatts. Every day plant staff gets instructions from the local utility about how the plant will be dispatched the next day.

The Genesee facility has 23 staff, plus another 11 contractors that supply the wood. Much of the staff has a background in the U.S. Navy, which operates similar power plants on ships. Michigan Biomass estimates that for each job at the plant, 2.5 indirect jobs are created in the community.
---


Invenergy's Largest Michigan Wind Park Nears Completion
Last week the Michigan Public Service Commission staff, including Commissioner Dan Scripps, got to tour Michigan EIBC member Invenergy's Polaris wind park, which is under construction in Gratiot County about 45 miles north of Lansing. The staff got a picturestanding right next to the base of what will be one of the project's many turbines.
At 168 MW, Polaris will be the largest wind farm Invenergy has developed in Michigan when it begins commercial operation, expected later this year. It will eclipse the 161.3-MW Pine River wind park in Gratiot County and neighboring Isabella County, which went onlinein March. Like Pine River, ownership of Polaris will be transferred to DTE Energy. Invenergy previously developed two other wind farms in Gratiot County that have been operational since 2012.
Michigan EIBC member Tradewind Energy is also developing a 150 MW project called Gratiot Farms in Gratiot County.
---

New Member
PACENERGIES
PACENERGIES specializes in financial procurement, while developing, engineering, and completing energy savings projects for commercial, industrial, and governmental space. Using our proprietary process, energy engineers, and network of specialty energy contractors, we provide consultation and project management to meet our client's energy saving needs. Conducting a preliminary energy assessment with our experienced energy engineering team allows us to determine current efficiency and develop future potential savings. Each portion of the energy savings project is developed and delivered by our team of specialists, ensuring our clients experience the most affordable, efficient and highest quality energy savings projects on the market. We at PACENERGIES guarantee to save you energy, money and time on every project.
Renewing Members
ChargePoint
ChargePoint is the leading electric vehicle (EV) charging network in the world, with charging solutions in every category EV drivers charge, at home, work, around town and on the road. With more than 47,000 independently owned public and semi-public charging spots and more than 8,000 customers (businesses, cities, agencies and service providers), ChargePoint is the only charging technology company on the market that designs, develops and manufactures hardware and software solutions across every use case (e.g., residential, fleet, commercial). ChargePoint currently has over 670 charging spots in New Jersey. Leading EV hardware makers and other partners rely on the ChargePoint network to make charging station details available in mobile apps, online and in navigation systems for popular EVs. ChargePoint drivers have completed more than 33 million charging sessions, saving upwards of 33 million gallons of gasoline and driving more than 803 million gas-free miles.
E.ON Energy Services
E.ON is an international investor-owned energy company, focusing entirely on energy networks, customer solutions and renewables. In the 2016 financial year, more than 40,000 employees from 90 nations generated sales of around $42 billion. Around 33 million customers purchase gas and electricity from E.ON. Within the global renewables segment E.ON is a leading company. The company has already invested more than $11 billion and operates nearly 5.4 gigawatts of renewable capacity.
GEM Energy
GEM Energy provides comprehensive services and technologies to improve customer business performance and reduce facility operation costs by providing expertise in engineering, procurement, construction, operations and maintenance. Services include combined heat and power (CHP) systems; HVAC and plumbing, facility management, utility procurement, solar development and building automation controls for the commercial, industrial, institutional and mission critical markets. GEM Energy is part of the Rudolph Libbe Group (RLG), a one-stop provider of construction and facility services ranging from site selection and construction to energy solutions and ongoing facility management. The full-service contractor, comprised of Rudolph Libbe Inc., GEM Inc., GEM Energy, Lehman Daman and Rudolph Libbe Properties, is focused on ensuring its customers succeed. Our headquarters is in Toledo with offices in Cleveland, Columbus and Lima, Ohio; Ithaca, New York; and Detroit, Michigan areas.
Generate Fremont Digester
Generate Capital is a specialty finance company that builds, owns, operates, and finances infrastructure assets involving the world's critical resources: energy, water, agriculture and basic materials.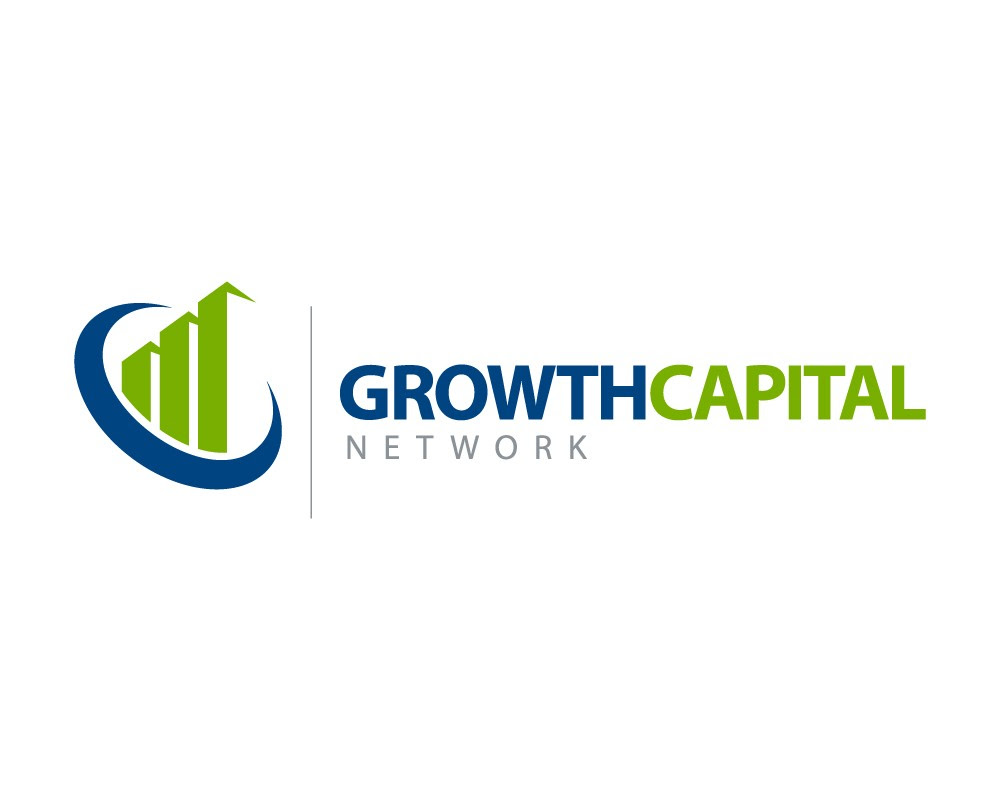 Growth Capital Network
Growth Capital Network manages education and development programs for the innovation and entrepreneurial community. This has included the million-dollar Accelerate Michigan Innovation Competition (AMIC), researcher education for Michigan Translational Research and Commercialization program (M-TRAC) and the Midwest Green Technology Entrepreneur Academy (MI-GTEA). GCN also provides analytical and evaluative services to measure the impact of entrepreneurial and innovation programs for the foundation and non-profit community.
Hemlock Semiconductor
Hemlock Semiconductor Group – More than 50 years of leadership in polysilicon materials and technology More than a half-century of experience and know-how in the development, production and global commercialization of polycrystalline silicon made Hemlock Semiconductor a committed, reliable and proven supplier for your semiconductor or photovoltaics business. Expertise that has evolved since 1961 gives us an edge in applying our application engineering to helping our customers around the world solve today's product and process challenges and identify tomorrow's opportunities. Hemlock Semiconductor Group continues to celebrate and reaffirm our commitment to the safe, sustainable and reliable production of quality high-purity polysilicon for your products.
HME Ahrens-Fox
HME Ahrens-Fox has been behind the design and manufacture of the best fire apparatus in the industry since 1971. Our 1871 cab and chassis is an industry standard and serves as the foundation for many of our best fire apparatus. The HME Ahrens-Fox difference is built on experience, innovation and a drive to produce the best apparatus available in the industry. Based in Michigan, home of the auto industry, we are one of the few vertically integrated and independent suppliers in the market today. We can design, engineer and manufacture entire vehicles using the best technologies available.
Even though we create highly-engineered products, we also know that our business is ultimately about the people our products serve. By listening to the experiences of fire chiefs and fire fighters across the country, we've learned what works, what doesn't – and what is absolutely critical to saving lives and property while protecting fire fighters. That's why for decade after decade we've been dedicated to designing the most efficient and toughest custom fire apparatus in the firefighting industry. HME Ahrens-Fox fire and rescue apparatus can be found around the United States, and around the world, designed and configured to serve people in a host of specific environments.
---
Michigan Energy News
National Energy News
---

Michigan Energy Events
The 63rd annual Michigan Energy Providers Conference will be held July 24 to 26 at the Grand Hotel on Mackinac Island. The conference will include speakers such as FERC Commissioner Neil Chatterjee and CMS Energy and Consumers Energy President and CEO Patti Poppe.
Michigan Energy Options is holding a Summer Solar Webinar Series. The next webinar is on July 26 featuring Environmental Law and Policy Center attorney Margrethe Kearney on "What's New in Michigan Solar Laws." On Sept. 19, Marta Tomic of Vote Solar will discuss community solar projects.
The Battery Show's North America 2019 conference on Sept. 12 to 19 in Novi will feature exhibitors and speakers covering all stages of the advanced battery supply chain. Learn more here.
For those interested in all sustainability issues, tickets are now available for the Rise Up & Drawdown Michigan conference at DeVos Conference Center in Grand Rapids on Sept. 25. Also see the exhibitor opportunity listed below.
National Energy Events
Attend the Clean Cities Renewable Power Procurement Summit in Denver, Colorado July 23-25. Register here.

Attend the Grid Evolution Summit hosted by SEPA on July 29 – August 1, 2019 | Washington, DC
The U.S. Department of Commerce's U.S. Commercial Service is holding Discover Global Markets: Powering & Building the Middle East & Africa in Houston, Texas from Sept. 30 to Oct. 2. This event is for companies who want to learn how to enter the renewable energy, electricity infrastructure, construction, engineering, transportation and oil & gas sectors in the Middle East & Africa. There is also the opportunity to pre-schedule meetings at the event with U.S. commercial diplomats. Learn more here.
Register here for Advanced Energy Now | West, Advanced Energy Economy's regional energy policy conference, to be held Oct. 16 to 17 in Scottsdale, Ariz.
The U.S. Commercial Service has also organized the Clean Energy and Zero Emission Vehicle Technologies Trade Mission to Mexico from November 18 to 23. This one-week trip for U.S. companies involves one-on-one meetings, conferences, roundtables, a networking reception and OEM and tier 1 plant visits with the automotive and clean energy industry in Mexico. Contact U.S. Commercial Service Mexico Energy Industry Specialist Claudia Salgado at claudia.salgado@trade.gov. The U.S. Commercial Service is also offering free consultancies for Michigan EIBC members interested in these business sectors in Mexico.

Opportunities
The Michigan Energy Office's Small Manufacturers Energy Waste Reduction Incentive Pilot is offering rebates of up to $15,000 per company for small manufacturers that can implement energy efficiency activities between Oct. 1, 2019 and July 31, 2020. There is a 100% minimum match requirement. Click here to learn more about eligibility and apply.
Click here to learn more about reserving an exhibitor table at the Rise Up & Drawdown Michigan conference in Grand Rapids on Sept. 25.