Welcome to the weekly newsletter of the Michigan Energy Innovation Business Council (Michigan EIBC), the business voice for advanced energy in Michigan. Here's what's new this week:
Welcome Natalie Lyijynen, Michigan EIBC's Sustainable Business Associate
We are thrilled to announce Natalie Lyijynen has joined the team for Michigan EIBC and the Institute for Energy Innovation as our first Sustainable Business Associate!
Before joining Michigan EIBC, Natalie was a Peer Advisor for the University of Michigan's Program in the Environment, where she supported the academic advising and career services teams.
During her time in college, Natalie held internships advocating for clean energy policy and environmental justice. As an Energy and Arctic Policy Research Intern for the University of Alaska Fairbanks, she worked with a coalition of professors and graduate students to research a possible energy transition and draft a report for the Alaska State Legislature. She was also a Global Water Crisis research assistant for the Michigan Quarterly Review, a graduate academic journal, where she helped to achieve a higher degree of inclusion in the journal's solicitation process and conducted an interview project on the barriers faced in communicating climate and water issues. She volunteered her time as a Democratic Delegate for Bloomfield Township and a member of multiple student organizations focused on promoting campus-wide sustainability efforts.
Natalie is a graduate of the University of Michigan, where she received a Bachelor of Science in Interdisciplinary Biology and Environmental Studies and minored in Sustainability.
---

Rooftop Solar Remains Popular in Michigan and the U.S.
There has been some good news recently for the future of rooftop solar, both nationwide and in Michigan specifically.
Over 85% of U.S. adults say they would welcome the installation of rooftop solar in their communities, and rooftop solar is the most popular of the main types of renewable energy among Americans, according to the recent Heatmap Climate Poll.
That popularity is reflected in Michigan, where 2022 was the best year yet for the installation of solar, according to Todd Parker, program director at the state's green bank and Michigan EIBC member Michigan Saves, as recounted in a story just published in the Detroit Free Press, written by Nina Ignaczak of Planet Detroit.
The story follows one Ann Arbor couple who recently installed a 7-kW solar array and 16-kW battery system, financed with the help of Michigan Saves. The couple was helped by a discount they got on their installation thanks to the City of Ann Arbor's bulk-buying program. The story also quotes Michigan EIBC members Mark Hagarty of Michigan Solar Solutions and Dave Friedrichs of Homeland Solar.
The Detroit Free Press story makes clear, however, that policy changes like lifting utility caps on distributed generation and passing bills to provide a pathway for community solar are necessary to make more distributed solar projects possible. "We need policymakers to unleash [solar's] potential by passing legislation allowing more local, cost-effective community solar projects to get off the ground," Michigan EIBC President Laura Sherman said in the story.
On a related note, don't miss this letter to the editor published in the Detroit News by Vote Solar's Will Kenworthy about how distributed energy resources like rooftop solar arrays "can truly change the lives of hundreds of thousands of Michiganians."
---


Last Chance to Register for the 11th Annual Michigan Energy Innovators Conference on April 26!
Tickets are available but nearly sold out for the 11th Annual Michigan Energy Innovators Conference at the Kellogg Hotel and Conference Center in East Lansing on April 26!
We have just announced another main stage panel, this one focusing on manufacturing in Michigan:
This full-day conference—our most popular event of the year—provides attendees an opportunity to network, learn about innovations in advanced energy, and get an overview on the latest policy developments. This event includes: main-stage panels, multiple break-out panels with dozens of expert panelists, presentations from industry experts, and networking.
The keynote speaker will be Maeve Stropf, Manager of Carbon Strategy and Sustainability Customer Engagement at Steelcase Inc. Maeve leads the team responsible for the company's carbon strategy development and implementation which includes maintaining carbon neutrality, progressing against ambitious science-based greenhouse gas emissions targets, and encouraging suppliers to set their own science-based targets. Relatedly, Maeve leads government affairs work in subject areas of climate, energy, and renewable energy in the State of Michigan and at the federal level in the US. She is also responsible for energy procurement in restructured power markets and global renewable energy procurement, and corporate reporting of energy and greenhouse gas emissions. In addition to these responsibilities, Maeve manages the Sustainability Customer Engagement team for the Europe, Middle East, and Africa market.
This full-day conference—our most popular event of the year—provides attendees an opportunity to network, learn about innovations in advanced energy, and get an overview on the latest policy developments. This event includes: main-stage panels, multiple break-out panels with dozens of expert panelists, presentations from industry experts, and networking.
We also invite you to become a sponsor of Michigan EIBC's Annual Michigan Energy Innovators Conference! Sponsors will benefit from networking with advanced energy industry leaders and experts. For information on sponsorship opportunities and benefits, please click here or contact Brianna Gerard at brianna@mieibc.org.
Thank You To Our Sponsors!
GIGAWATT
MEGAWATT
KILOWATT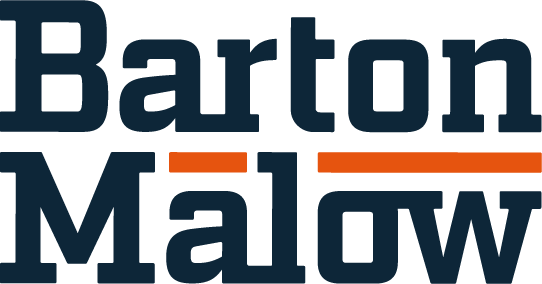 THE WATT
---
New Members
Flintstone Construction
Flintstone Construction is a real estate development company servicing the metro Detroit area. Our work consists of modernizing distressed properties with quality materials and energy efficient functionality with a focus on meeting the needs of often underserved communities.
Syncarpha Capital
Syncarpha Capital was founded in 2009 to capitalize on the tremendous opportunities in the alternative energy sector and to create a vehicle that focuses on developing, owning and operating commercial and utility scale solar photovoltaic ("PV") systems throughout the US. Our goal is to remove the roadblocks to widespread adoption of solar energy by utilities and commercial and government electricity buyers — as well as residential customers through our new community solar offerings. 
Tenaska
Ranked #18 on the Forbes List of America's Largest Private Companies, Tenaska does business across the energy value chain. Tenaska Marketing Ventures (TMV) and Tenaska Power Services Co. (TPS) are among the largest natural gas and electric power marketing companies in North America. Tenaska has developed, managed and/or operated approximately 22 gigawatts (GW) of natural gas-fueled and renewables generation. Its development services portfolios include more than 23 GW of solar, wind, energy storage and carbon sequestration projects and Tenaska's current operating fleet includes 7.5 GW of natural gas and renewable generating facilities.
Zausmer, P.C.
Zausmer is one of the premiere infrastructure development firms in Michigan and delivers outstanding results using a creative and pragmatic approach. Our team of knowledgeable attorneys has extensive experience representing high voltage transmission companies, pipeline companies and wind/solar companies facing complex legal matters related to siting, land acquisition, energy infrastructure entitlements, and permitting. We've worked with companies in the solar, wind, hydro to biomass, biofuels, and geothermal spaces, advising them on real estate development and construction, financing, tax-equity, purchase and sale, and regulatory and policy issues.
Renewing Members
NextEra Energy Resources
NextEra Energy Resources, LLC (together with its affiliated entities, "NextEra Energy Resources"), is a clean energy leader and is one of the largest wholesale generators of electric power in the U.S., with approximately 21,000 megawatts of net generating capacity, primarily in 36 states and Canada as of year-end 2018. NextEra Energy Resources, together with its affiliated entities, is the world's largest generator of renewable energy from the wind and sun and a world leader in battery storage. The business operates clean, emissions-free nuclear power generation facilities in New Hampshire, Iowa and Wisconsin as part of the NextEra Energy nuclear fleet, which is one of the largest in the United States. NextEra Energy Resources, LLC is a subsidiary of Juno Beach, Florida-based NextEra Energy, Inc. (NYSE: NEE).
Windemuller provides advanced technical and design services throughout Michigan and beyond. The company was established in 1954 as an electrical contractor and has since expanded into automation, communications and IT, electrical services, outdoor utilities, and renewable energy. Within those categories, we have worked on projects relating to Healthcare, Data Centers, Oil and Gas, Pharmaceuticals, Industrial Manufacturing, Life Sciences, Agricultural, and Public Works. From sophisticated security systems for the government, to controls and automated processes for environmental cleanups or responding to emergencies on an industrial site, Windemuller is responsive and innovative. We offer a 24 hour service department that's available 365 days a year. With Branch offices located in Southern, Mid and Northern Michigan, Windemuller also has satellite offices in Big Rapids, Kalamazoo, Petoskey and Whitehall. Visit our Locations web page for more information. At its heart, Windemuller is about our people and the people we serve. We are more than 200 individuals strong and serve thousands of customers of all sizes within industrial, government, municipal, and commercial entities.
---
Michigan Energy News
---
National Energy News
---
Job Board
Attention Michigan EIBC members: if you have a job announcement you would like in the newsletter, please send a paragraph describing the position and a link to apply to Matt Bandyk at matt@mieibc.org. Please include in the email a specific end date for the job posting.
Pivot Energy
Manager, Policy & Market Strategy. Location: Denver, Colo.
The Manager of Policy and Market Strategy (West) is at the forefront of distributed solar policy and will help guide the company's development and advocacy strategies. Pivot operates nationwide, actively developing and owning commercial solar, community solar, small-utility and battery storage projects in more than a dozen states. We are also one of the leading low-income community solar providers. In an industry defined by regulation and legislation, it is an essential advantage to assess the impact of existing and new policies quickly and accurately, as well as to proactively shape policies where necessary.
---
Michigan and National Energy Events
Registration is now open for the State of Michigan MI Healthy Climate Conference, which will be held at Huntington Place in Detroit on April 11-12.
Join Michigan EIBC member Martin Waymire and local public media broadcaster WKAR on Monday, April 24 at WKAR Studios in East Lansing for a full day of instruction with top PR professionals and journalists, designed for executives, media spokespersons and communication teams. Register here.
Get tickets now for the Michigan Energy Innovators Conference at the Kellogg Center in East Lansing on April 26.
On July 18-20, PlugVolt will be hosting Battery Seminar 2023 in Plymouth, Mich., featuring an entire day of in-depth technical tutorials on cutting-edge battery research presented by industry subject matter experts and world renowned professors from Top 50 U.S. Universities. The next two days will include complementary industry updates provided by speakers from Automotive and Grid Storage OEMs, major battery manufacturers and global Tier 1 system developers and suppliers. Attendees will also get an exclusive opportunity to tour INTERTEK Battery Testing Center of Excellence in Plymouth, MI (USA) firsthand, ask questions to resident experts, and enjoy some light appetizers and beverages while networking with industry peers. Register here.
Save the dates Aug. 6-9 for the Mid-America Regulatory Conference (MARC) Annual Meeting at the JW Marriott in downtown Grand Rapids.
Opportunities
The Michigan Department of Health and Human Services (MDHHS) has issued a Request for Proposal (RFP) to expand the weatherization assistance program utilizing bipartisan infrastructure law funding for multi-family dwellings. The five-month award begins on May 1 and ends Sept. 30, 2023, with the total available amount being $1 million dollars. Successful applicants may be awarded funding annually through at least Sept. 30, 2028, based upon funding availability and acceptable performance. For more information or to apply, visit the EGrAMS website.
The U.S. Department of Agriculture is soliciting applications from agricultural producers and small businesses in eligible rural areas for the Rural Energy for America Program (REAP) which offers grants and guaranteed financing for renewable energy systems and energy efficiency improvements. There is a deadline of March 31 for applications for unrestricted grant funds. More information is available here.
DTE is issuing a Request for Proposal (RFP) for 850 MW of new wind and solar projects, of which about 300 MW must be ready for commercial operation by March 31, 2025, and about 550 MW must be ready by March 31, 2026. Bids are due April 21.
Dexter Community Schools requests proposals and qualifications for a new solar walkway canopy plus ground mount solar array with connection to the primary electric service unit at Wylie Elementary School. The RFP is available here and proposals are due April 27.
Indiana Michigan Power Co. has issued its 2023 All-Source RFP. Proposals are due May 26. Find the RFP documents and more information here.
Consumers Energy Company has announced it will seek competitive bids in response to a RFP from participants in the MISO Energy Market in accordance with the Company's expansion of the Voluntary Green Pricing ("VGP") Program. With this RFP, Consumers Energy will solicit proposals for solar and wind generation projects, separate and distinct from the ongoing Consumers Energy 2022 IRP RFP for solar generation projects. The RFP and associated documents will be released sometime in April 2023.
The U.S. Department of Energy's Buildings Upgrade Prize (Buildings UP) is offering more than $22 million in cash prizes and technical assistance to teams across America with winning ideas to accelerate widespread, equitable energy efficiency and building electrification upgrades. Follow Buildings UP on HeroX.com for all prize-related updates. Phase 1 submissions are due by July 18.