Welcome to the weekly newsletter of the Michigan Energy Innovation Business Council (Michigan EIBC), the business voice for advanced energy in Michigan. Here's what's new this week:



Michigan EIBC and IEI Hold Building Decarbonization Convening in Lansing
Thank you to all who joined us for Michigan EIBC and IEI's "The Future of Building Decarbonization in Michigan" public convening in Lansing on Oct. 24, which featured a presentation from the Michigan Department of Environment, Great Lakes and Energy (EGLE) for a full room of audience members.
Buildings made up 18% of state emissions in 2019, and so the built environment is one of the key sectors that Michigan must confront to reduce greenhouse gas emissions by 52% by 2030 and achieve carbon neutrality by 2050. In his presentation, EGLE Office of Climate Energy Climate Action Officer Zach Richardson said that EGLE sees weatherization as an issue at the interconnection of two "key action areas": first, the need to repair homes and install efficiency measures like insulation in order to decarbonize the building sector, and second, the need to take actions that address environmental justice concerns, like the fact that some communities disproportionately pay more to heat and power their homes.
Michigan EIBC/IEI's Director of Research and Policy, Grace Michienzi, moderated an industry panel with Ben Dueweke, Director of Community Partnerships at Michigan EIBC member Walker-Miller Energy Services, Kortney Kull, Vice President at Midwest Geothermal, and Matthew VanSweden, Managing Director at Michigan EIBC member company Foresight Management. The panel discussed decarbonization challenges and opportunities in the residential, commercial and industrial spaces. As in other sectors of the advanced energy industry, workforce needs are of critical concern.
The convening was preceded by a tour of the Michigan Capitol's geothermal heating and cooling project, built by Michigan EIBC member the Christman Company, that reduces the Capitol's utility costs as well as its carbon footprint.
---


Source: EPA
Michigan School Districts Win Federal Funding for Electric Buses
Over two dozen school districts across Michigan have won more than $50 million in rebates to transform their school bus fleets with zero emission vehicles, the U.S. Environmental Protection Agency announced this week.
The rebates will allow the 25 school districts to purchase 138 buses of which most, if not all, will be electric. These districts are among the 389 across the country that are recipients of rebates from the EPA's Clean School Bus Program for Fiscal Year 2022, funded by the Bipartisan Infrastructure Law. There was initially $500 million available through the program, but following "overwhelming demand" from school districts, the EPA increased the amount to $965 million, the agency said.
Of the awards for Michigan, the largest was $9.87 million for the school district of the city of Pontiac, which will allow it to purchase 25 buses.
These awards are the first of the five-year, $5 billion program.
---
Hemlock Semiconductor Breaks Ground On SOAR Project
Michigan EIBC member Hemlock Semiconductor has broken ground on a $375 million expansion project at its headquarters in Saginaw County, a project expected to create 170 high-paying jobs.
Governor Whitmer attended a groundbreaking ceremony at Hemlock last week. "Michigan is becoming a global hub of semiconductor chip manufacturing and we will continue bringing these critical supply chains home so we can create jobs, bring billions in investment to our communities, and lead the future," the governor said in a statement.
A bill signed by the governor earlier this month approved $27 million in funding from the Strategic Outreach Attraction Reserve (SOAR) for the project as a one-time workforce and infrastructure grant to expand the municipal wastewater capacity in Thomas and Saginaw Townships.
---
Renewing Members
Inovateus Solar
Inovateus Solar is an experienced solar energy provider with over 500 MWs delivered since we opened our doors in 2008. Our development and EPC team is committed to investing in your energy future by providing affordable, reliable, and sustainable solar and energy storage solutions. Inovateus serves utilities, municipalities, electric cooperatives, Fortune 500 firms, schools, universities, and commercial industries throughout Michigan, the greater Midwest, and East Coast.
Metro Consulting Associates (MCA) is a multifaceted energy, land, and community development firm that serves both private and public sector clients throughout the Midwestern United States and beyond. Founded in 2009 as a land surveying firm, MCA has grown to provide a mix of services, talent, and technology driven by client needs and community goals to make life better. With the capabilities and expertise typically found in large, multidisciplinary firms, combined with the agile project management and budget-friendly services of a smaller firm, Metro Consulting Associates delivers on value. Serving clients in the power and energy, municipal, land development, and oil and gas markets, MCA's technical expertise will satisfy any and all emerging challenges, taking you where you want to go.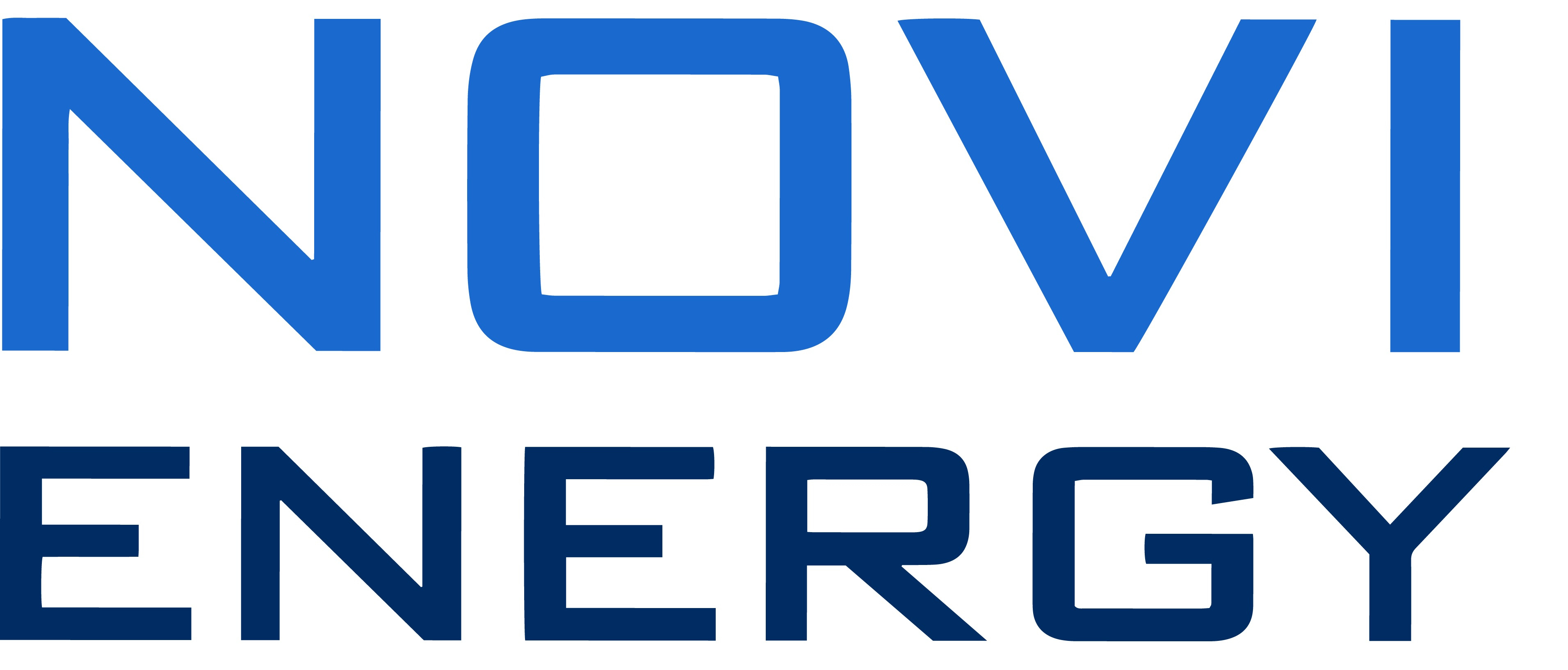 NOVI Energy
NOVI Energy is an energy consulting and energy infrastructure project development company established in 2002. They support utility, industrial, commercial, institutional, and governmental customers in the development and implementation of their short and long-term energy strategies. Their professionals have extensive knowledge in all areas of the energy value chain from production to consumption, and functional expertise in engineering, fuel, power, energy management, finance, and risk management. NOVI has substantial experience in conceptualizing, designing, and managing all aspects of construction through achieving commercial operations, asset management, and ownership of small to large scale power generation facilities using renewable, conventional, and other innovative technologies. They have provided a full range of power project development services, conducted feasibility analyses for their clients and themselves worldwide, and evaluated energy systems that use a range of fuel sources and technologies including solar, energy storage, wind, high-efficiency combined heat and power (CHP) facilities, natural gas-fueled simple and combined cycle turbines, biomass, biogas, and run-of-river hydro. NOVI's current development portfolio of more than a billion dollars, includes large energy storage systems, utility scale solar PV systems including systems with battery-based energy storage, and natural gas fired combined-cycle and high efficiency CHP facilities. Their experience in the energy industry includes fuel sourcing, site acquisition, design, financing, permitting, construction, and operations of energy facilities. NOVI Energy has well over 100 years of collective experience in development, design, construction, and ownership of small to large-scale power and energy generation facilities utilizing both conventional and renewable fuel technologies.
---
Michigan Energy News
---
National Energy News
---
Job Board
Attention Michigan EIBC members: if you have a job announcement you would like in the newsletter, please send a paragraph describing the position and a link to apply to Matt Bandyk at matt@mieibc.org. Please include in the email a specific end date for the job posting.
Madison Energy Investments
Finance Analyst — Renewable Energy. Location: Vienna, Va., or New York City
Madison Energy Investments is a high-growth, PE-backed renewable energy company with investments in Solar, Battery and Electric Vehicle infrastructure.Madison is seeking a full-time Finance Analyst to work on our renewable energy investments. Candidates should have a passion for systematically managing cash flows of a business, general knowledge of accounting principles and ability to work cross functionally with team members in Sales, Accounting and Operations.
---
Michigan and National Energy Events
The U.S. Environmental Protection Agency is holding national public listening sessions regarding the implementation of the Greenhouse Gas Reduction Fund, which will provide competitive grants to mobilize financing and leverage private capital for clean energy and climate projects, particularly in low-income communities, on Nov. 1 and Nov. 9. Register for these online events here.
Michigan EIBC and the American Association of Blacks In Energy (AABE) invites Michigan EIBC members only to a networking event at Walker-Miller Energy Services in Detroit on Nov. 15. Please reach out to Brianna Gerard to register.
Opportunities
The MPSC has issued a request for proposals (RFP) for Low-Carbon Energy Infrastructure Enhancement and Development Grants. Public Act 53 and Public Act 166 of 2022, approved by the Michigan Legislature and signed by Gov. Gretchen Whitmer, provide for a combined $50 million in grants for businesses, nonprofit organizations and local governments to develop, acquire or build low-carbon energy facilities that may include natural gas, combined heat and power or renewable natural gas facilities as well as electrification programs. The RFP can be found on the Low Carbon EIED Grants webpage, which also includes a detailed timeline for submitting applications and opportunities to seek clarification on the RFP in October and November. Potential applicants may submit clarifying questions on the RFP in two rounds, first by Oct. 21, 2022, with responses due by Nov. 4, and second by Nov. 11, with responses due by Nov. 23.
The Michigan Department of Agriculture & Rural Development has released its guidelines for 2023 Rural Development Fund grants, which aim "to promote the sustainability of land-based industries and support infrastructure that benefits rural communities." Proposals are due by Nov. 22.
The U.S. Department of Energy intends to issue a Funding Opportunity Announcement that supports the implementation of Section 40541 of the Infrastructure Investment and Jobs Act, which provides $500 million for grants for energy improvements at public school facilities. Applications close Nov. 28.
This December, Enel X will be releasing the documents for an RFP from Consumers Energy in accordance with the company's Proposed Course of Action in its Integrated Resource Plan. Questions pertaining to this RFP or the proposal submittal process can be sent via email to Enel X by way of CECIA.enelxnorthamerica@enel.com.
The Lansing Board of Water & Light (BWL) is soliciting an all-source Request for Proposal (RFP) seeking competitive proposals to supply up to 475 MW firm capacity to meet customer loads into the future and to meet the planning reserve requirements of the Mid-Continent Independent System Operator (MISO). RFP offers are due on Jan. 13, 2023. Registration to participate in this RFP is here.
The Michigan Economic Development Corporation's PlanetM Testing Grant gives mobility companies the opportunity to access testing facilities around the state, including Mcity at the University of Michigan. Apply here.