Welcome to the weekly newsletter of the Michigan Energy Innovation Business Council (Michigan EIBC), the business voice for advanced energy in Michigan. Here's what's new this week:


A Look At Policy Priorities for 2023
Happy New Year! Michigan EIBC is ready for what looks to be an eventful year with a new legislative environment in Lansing, the implementation of an unprecedented level of federal support for advanced energy and the continuation of regulatory cases and the MI Power Grid initiative at the Michigan Public Service Commission (MPSC).
Michigan EIBC will be engaging the legislature, the MPSC and the state government as we pursue our policy priorities for 2023. Our major priority areas will be:
Encourage Cost-Effective Advanced Energy Deployment
We will work to expand opportunities for customer-sited generation systems. Toward that end, the legislature must eliminate the cap on distributed generation and regulators must ensure that electricity produced by distributed generation systems is fairly and equitably valued.
In addition, in 2023 Michigan EIBC will work on policies to modify the taxation structure to provide support for renewable energy and energy storage projects and improve conditions for the local siting and permitting of these projects. We will also continue to push the state government to adopt a statewide requirement to deploy 1,000 MW of energy storage by 2025, 2,500 MW of energy storage by 2030, and 4,000 MW of energy storage by 2040.
Encourage Innovation, Technological Advancements and Workforce Development
There will be many opportunities in 2023 for Michigan regulations to adapt to the changing energy industry so they can better harness the innovation that comes from a dynamic and complex distribution grid. Specifics steps include giving non-wires alternatives, where appropriate, equal consideration in utility investment decision making and creating a more significant role for distributed energy resource load forecasting in distribution system planning and integrated resource planning.
It is also important for Michigan to keep building on the successes in 2022 in advanced energy manufacturing job growth and workforce development.
Electrify Transportation
The unprecedented level of federal funding from the Infrastructure Investment and Jobs Act and the Inflation Reduction Act will aid the growth of EV charging infrastructure. But the state should supplement these efforts with additional policies at the state level, such as rebates and tax credits, to ensure enough infrastructure is built to support two million EVs on Michigan's roads by 2030.
Electrify Buildings and Increase Efficiency and Demand Response
Michigan EIBC supports efforts to continue expansion and growth of electric heating systems for Michigan's buildings, such as improving the state building codes, utilizing state and federal funding to provide grants and financing for geothermal and air-source heat pumps and allowing utility energy waste reduction incentives to be used for gas/propane to electric fuel switching.
We also are continuing to push for changes to Michigan's building code to encourage that homes and commercial buildings are ready for electric vehicles, renewables, and building electrification.
---



Consumers Energy Rate Case Settlement Includes Provisions on EVs and Distributed Generation
Under a settlement reached with Michigan EIBC and other intervening parties, Consumers Energy has agreed to a set of improvements for its EV programs and distributed generation program sought by Michigan EIBC.
The settlement agreement still needs approval from the MPSC. If approved, the agreement would conclude Consumers Energy's latest electric rate case (Case No. U-21224).
Under the settlement, recipients of rebates for EV chargers must submit information about availability and uptime to ensure that chargers meet a minimum reliability standard of 97%, which aligns with pending federal requirements. The changes to the EV program also include a new pilot program for curbside charging and a requirement that the program be made permanent in future cases.
Consumers Energy also agreed to expand its distributed generation program participation cap from 2.0% to 4.0% of its average instate peak load over five years. The program's outflow credit will be based on rates that include transmission costs, and so should provide better compensation to distributed generation customers for the power they export to the grid.
---
MPSC Partially Lifts Prohibition on Demand Response Market Participation
At its Dec. 21, 2022 meeting, the MPSC decided to allow some demand response aggregation resources to participate in wholesale electricity markets, partially lifting a prohibition that has been in place since 2010.
In comments submitted to the MPSC in September, Michigan EIBC, Advanced Energy Economy and the Advanced Energy Management Alliance had argued "now is the time to lift the ban" on demand response (DR) aggregation so it can provide a number of services that can enhance grid reliability and resiliency and better utilize renewable generation. In other states, DR aggregators work with individual customers on energy curtailment plans that meet the customer's needs, and then bid the combined DR programs of their customer base into wholesale electricity markets like a virtual power plant to provide short- and medium-term grid services.
"Removing Michigan's partial ban on DR aggregation is an important and necessary precondition to developing Michigan's substantial DR potential to address tightening supply conditions," our comments said. Additional steps to make DR aggregation a more effective tool for Michigan include creating more avenues for aggregators to offer DR resources to utilities outside of the Midcontinent Independent System Operator's planning resource auction, the comments said.
The MPSC's order allows retail commercial and industrial customers with a minimum enrolled load of 1 megawatt (MW) and aggregators working on behalf of those customers to participate in regional wholesale markets. The prohibition is still in effect for residential customers as well as smaller C&I customers.
---

New Member
American Clean Power Association
We are the leading federation of renewable energy companies expediting the advancement of clean energy as the dominant power source in America. The American Clean Power Association enables the transformation of the U.S. power grid to a low-cost, reliable and renewable power system. By uniting the power of wind, solar, transmission and storage companies and their allied industries, both public and private, we are championing policies that enable the continued and aggressive growth in renewable energy in the United States.
Renewing Members
Barton Malow
Barton Malow offers construction services in energy generation using a variety of different contracting methods to suite needs that include EPC, Construction Management, Self_Perform Services, and General Contracting. We specialize in Combined Heat and Power, Biomass, Utility Grade Solar, Wind, and Environmental Projects.
ChargePoint
ChargePoint is the largest electric vehicle (EV) charging network, with a growing global presence across North America, Europe, and beyond. The company offers a diverse portfolio of charging solutions for fleets and in every category EV drivers charge, at home, work, around town and on the road along with a suite of software and cloud services designed to optimize the user experience and make driving electric more seamless than ever. With more than 108,000 places to charge on its network and the mobile app (available on iOS and Android) that enables drivers to easily find available charging stations, start a charging session, receive status updates regarding their charging sessions, and more; ChargePoint is effectively serving the rapidly growing EV driver community. The software also provides analytics, pricing, and energy management along with many other services. ChargePoint drivers have avoided more than 89 million gallons of gas, which translates to over 298 million kgs of greenhouse gas emissions. Independent owners and operators of ChargePoint stations in Michigan have deployed over 1,500 charging spots from Monroe to Marquette.
D2 Solar
D2 Solar's formation was motivated by a desire to improve social and environmental conditions through solar energy, and to help Michigan realize its solar potential. D2 operates a warehouse in Detroit that sells solar modules, and we also offer consulting to organizations who want to go solar.
DG Reimagined
Helping businesses reimagine the energy system to realize the value of renewables, storage, electric vehicles, and energy efficiency.
Form Energy
Form Energy is developing, manufacturing, and commercializing a new class of cost-effective, multi-day energy storage systems that will enable a reliable and fully renewable electric grid year-round.
Growth Capital Network
Growth Capital Network manages education and development programs for the innovation and entrepreneurial community. This has included the million-dollar Accelerate Michigan Innovation Competition (AMIC), researcher education for Michigan Translational Research and Commercialization program (M-TRAC) and the Midwest Green Technology Entrepreneur Academy (MI-GTEA). GCN also provides analytical and evaluative services to measure the impact of entrepreneurial and innovation programs for the foundation and non-profit community.
Invenergy
Invenergy is North America's largest independent, privately held renewable energy provider. The Company develops, owns and operates large-scale renewable and other clean energy generation and storage facilities in North America, Latin America, Japan and Europe. Invenergy is headquartered in Chicago, Illinois. In Michigan, Invenergy developed and constructed the 133-turbine Gratiot County Wind project and has several additional projects under advanced development.
Jupiter Power LLC
Jupiter Power is a utility-scale energy storage company that uses novel applications of cutting-edge energy storage technologies to better serve today's electricity business. Jupiter is backed by leading energy investors EnCap Investments L.P., Yorktown Partners and Mercuria Energy and has offices in Austin, Texas and Chicago, Illinois. The company is currently developing more than 10GW of storage projects for construction over 2022-2026 in the most promising United States markets, with a particular focus on Texas, the eastern seaboard, California and the midcontinent.
Kent County Department of Public Works
The Department of Public Works (DPW) provides solid waste management services and education programs to Kent and surrounding counties. The Department is committed to a fully integrated solid waste management system and has four facilities in its fleet including the Recycling and Education Center processing residential recyclables, Waste-to-Energy facility, landfill and transfer station. Kent County and its partners provide over 21 MW of renewable electrical generation and continue to explore new renewable sources including solar and biogas as it implements sustainable material management strategies to reduce landfill of municipal solid waste by 90% by 2030.
Key Capture Energy
Key Capture Energy identifies, develops, constructs and operates energy storage solutions to foster greater deployment of renewable energy, create a more stable electric grid, and provide value to all ratepayers.
Lakeshore Die Cast
Lakeshore Die Cast is a manufacturer of aluminum and zinc die castings founded in 1959 in Michigan. We make die castings for all industries but primarily serve non-automotive customers. More recently we are involved in energy generation through on-site solar and would like to share our experience with other medium sized manufactures to speed adoption of renewables for economic advantage.

Peracchio + Company
John Peracchio provides strategic consulting services in the intelligent transportation systems ("ITS") sector and automotive industry for strategic and investor clients. His focus is on deployment of mobility solutions across transportation modes, especially those involving connected and highly automated vehicles as well as innovation in transaction management and payments processing. From February 2017 to April 2020, Mr. Peracchio served as chair of the Michigan Council on Future Mobility having been appointed by Michigan's governor. The council, within the Michigan Department of Transportation, provided policy recommendations to promote the development of technologies for autonomous, automated, and connected vehicles, and to enhance personal mobility. Currently, Mr. Peracchio serves as a senior advisor to the succeeding Michigan Council on Future Mobility and Electrification and leads the council's electrification workgroup.
Public Sector Consultants
For virtually every important public policy issue—but especially in education, energy and the environment, health, and community and economic development—we are Michigan's go-to public policy firm. We work closely with our clients to help them achieve innovative solutions to the problems they face. Sometimes clients look to us to conduct impartial research on tough topics. Sometimes they need us to implement and manage new programs. Sometimes they seek our facilitation skills on hot-button issues. Other times they want us to evaluate their programs and help make improvements. Whether our clients need one, some, or all of these services, our goal is to assist them in obtaining the best possible results.
Rivenoak Consulting
Rivenoak Consulting, Inc. is a firm that services the areas of Policy Advocacy; Energy Advocacy; Expert Testimony & Research and Analysis.
Schneider Electric
Schneider Electric is leading the Digital Transformation of Energy Management and Automation in Homes, Buildings, Data Centers, Infrastructure and Industries. With global presence in over 100 countries, Schneider is the indisputable leader in Power Management – Medium Voltage, Low Voltage, and Secure Power, and in Automation Systems. We provide integrated efficiency solutions, combining energy, automation and software. In our global Ecosystem, we collaborate with the largest Partner, Integrator and Developer Community on our Open Platform to deliver real-time control and operational efficiency. We believe that great people and partners make Schneider a great company and that our commitment to Innovation, Diversity and Sustainability ensures that Life Is On everywhere, for everyone and at every moment.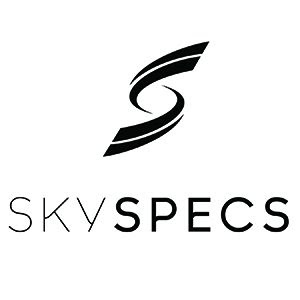 SkySpecs
SkySpecs automates the operations and maintenance of wind energy assets through robotics, a predictive analytics and blade management software platform – Horizon- and industry expertise to enable better decision making and a higher degree of transparency into operational planning over the lifetime of a fleet. Using SkySpecs' suite of solutions, unplanned downtime is minimized and total production potential increases, making renewable energy more accessible to the world. SkySpecs has offices in Ann Arbor, MI and Amsterdam, Netherland, and currently operates in 19 countries on 5 continents.
Sunrun
Sunrun is the largest dedicated residential solar provider in the country. We have over a decade of experience helping nearly 135,000 homeowners choose clean, sustainable energy for their homes. We pioneered the "solar-as­-a­-service" model 10 years ago and since then we have been delivering on a vision to create a planet run by the sun. Sunrun's history of blending innovation with expertise began in 2007 when Sunrun co-founders invented this model of service—making clean solar energy affordable, mainstream, and accessible for everyone in the U.S. Sunrun makes going solar, and saving money on your electric bill, about as easy as it gets. Our innovation continues with Sunrun's BrightBox, an innovative solar and battery storage solution for homeowners who want the peace of mind that comes with backup electricity and maximum control over their energy bills. This enables our customers to better manage the energy generated directly from their rooftops. Sunrun employs more than 3,000 people throughout the United States. We're looking forward to helping Midwest families go solar to bring down their energy costs and create a cleaner, more sustainable environment for generations to come.
Walker-Miller Energy Services
Founded in 2000, Walker-Miller Energy Services (WMES) is a woman & minority-owned urban energy waste reduction company focusing on empowering people and enriching communities. We achieve that by providing an exceptional experience to our customers, our team members and the communities in which we serve. Our talented team of Certified Energy Managers (CEM), BPI Certified Energy Analysts, LEED accredited Professionals, Building Analysts, and internal support staff have been delivering energy efficiency services for nearly two decades.
---
Michigan Energy News
---
National Energy News
---
Job Board
Attention Michigan EIBC members: if you have a job announcement you would like in the newsletter, please send a paragraph describing the position and a link to apply to Matt Bandyk at matt@mieibc.org. Please include in the email a specific end date for the job posting.
Form Energy
Director, State Affairs. Location: Somerville, Mass., Berkeley, Calif., Washington, D.C., or Remote
As Director of State Affairs, you will play a leadership role in building and guiding a team of state policy advocates to transform state and regional electric markets and enable Form Energy's goals. The team you direct will secure incentives, procurement programs, electricity market designs, and other supportive policies for multi-day storage that will enable Form Energy to deploy multiple gigawatts of our iron-air batteries before 2030. Your team will lead efforts to weave multi-day storage into all aspects of state electric resource planning and decarbonization goals.
Form Energy
Policy Manager, Eastern Region. Location: Remote
The Policy Manager, Eastern Region will drive policy advocacy efforts across eastern states to advance Form's goals and transform state and regional electric markets. You will collaborate with policy team leadership alongside outside partners to develop and execute state specific advocacy plans that successfully influence regulatory and legislative outcomes and advance Form's goals. You will be responsible for securing incentives, procurement programs, and changes to market design in priority states to develop markets for multi-day energy storage.
Madison Energy Investments
Finance Analyst — Renewable Energy. Location: Vienna, Va., or New York City
Madison Energy Investments is a high-growth, PE-backed renewable energy company with investments in Solar, Battery and Electric Vehicle infrastructure.Madison is seeking a full-time Finance Analyst to work on our renewable energy investments. Candidates should have a passion for systematically managing cash flows of a business, general knowledge of accounting principles and ability to work cross functionally with team members in Sales, Accounting and Operations.
Michigan EGLE
Environmental Engineer 12 (Energy Unit Engineer), Location: Lansing, Mich.
This position serves as a recognized technical resource regarding light-duty electric vehicles (plug-in electric vehicles [PEV], hybrid electric vehicles [HEV], battery electric vehicles [BEV]), charging infrastructure, planning of road networks, and commercial building codes related to PEV. It will interface with various state agencies and private sectors to research, analyze, develop, and manage projects/programs that support the State Energy Program's (SEP) Light-Duty Zero Emission Vehicle (ZEV) Supply Equipment Program objectives in coordination with the Michigan Department of Environment, Great Lakes, and Energy's (EGLE) work on the Volkswagen (VW) Environmental Mitigation Trust (EMT) and Beneficiary Mitigation Plan (BMP).
Michigan EGLE
Environmental Engineer 12 (Building Trade Industry Engineer), Location: Lansing, Mich.
As a recognized resource, this position serves as the Building Trade Industry Engineer for EGLE's Energy Services, with responsibilities for supporting operations and maintenance activities within the public (state and municipal units of government and institutions) and commercial buildings' sectors. These duties include, but are not limited to, grant management; interfacing with the public; providing in-depth engineering technical assistance for optimization of energy intensive building operating systems; developing strategies for reducing energy consumption in building; benchmarking building operations; technical advising on performance contracting; authoring technical reports; and serving as a technical resource to EGLE on building matters.
---
Michigan and National Energy Events
Save the date April 26, 2023 for the Michigan Energy Innovators Conference at the Kellogg Center in East Lansing.
Save the dates Aug. 6-9, 2023 for the Mid-America Regulatory Conference (MARC) Annual Meeting at the JW Marriott in downtown Grand Rapids.
Opportunities
The Michigan Public Service Commission, EGLE and the Great Plains Institute encourages organizations that are interested in partnering on applications for the U.S. Department of Energy's Grid Resilience and Innovation Partnership (GRIP) competitive grant program to share their contact information by filling out this form.
The U.S. Department of Energy has issued a Notice of Intent announcing $550 million for community-based clean energy projects through the Energy Efficiency and Conservation Block Grant (EECBG) Program, Section 40552(b) of the Infrastructure Investment and Jobs Act (IIJA) of 2021. Applications will open in January 2023.
The Lansing Board of Water & Light (BWL) is soliciting an all-source Request for Proposal (RFP) seeking competitive proposals to supply up to 475 MW firm capacity to meet customer loads into the future and to meet the planning reserve requirements of the Mid-Continent Independent System Operator (MISO). RFP offers are due on Jan. 13, 2023. Registration to participate in this RFP is here.
The Michigan Economic Development Corporation's PlanetM Testing Grant gives mobility companies the opportunity to access testing facilities around the state, including Mcity at the University of Michigan. Apply here.