Welcome to the weekly newsletter of the Michigan Energy Innovation Business Council (Michigan EIBC), the business voice for advanced energy in Michigan. Here's what's new this week:

Michigan EGLE Releases Final MI Healthy Climate Plan
The Michigan Department of Environment, Great Lakes and Energy (EGLE) has released the final MI Healthy Climate Plan, the document that broadly lays out how the state can achieve carbon neutrality by 2050 with an interim roadmap to 52% greenhouse gas emissions by 2030.
"The MI Healthy Climate plan is an important step in positioning Michigan to be a leader in the advanced energy sector," Michigan EIBC President Laura Sherman said in a statement. "These recommendations are a great start toward supporting Michigan's advanced energy economy, and will attract and support businesses, creating well-paying energy jobs for Michiganders. The advanced energy sector is ready to put this plan into action, and Michigan EIBC looks forward to working with the administration and legislature to find avenues to implement the plan to promote this growing sector."
"[Michigan EIBC member] Hemlock Semiconductor's core focus on driving sustainability and combating climate change by reducing the carbon footprint of our products and manufacturing processes is aligned with Governor Whitmer's MI Healthy Climate Plan," Hemlock Semiconductor Sustainability Leader and Co-Chair of the Energy Intensive Industries Workgroup for the Council on Climate Solutions Steven Holty said in a statement released by the governor. "Lowering the cost of clean energy for industrial users and delivering carbon-neutral fuels by 2050 will help create a more competitive business environment in Michigan and support HSC's continued growth and success as the nation's leading manufacturer of ultra-low carbon polysilicon for the semiconductor and solar energy industries."
Michigan EGLE released a draft of the plan in January and that draft received 1,929 public comments that EGLE reviewed to complete this final version. Michigan EIBC and Advanced Energy Economy wrote comments that called for policies that could make the plan even better.
Some of the most important recommendations in the final plan include:
Adopt a renewable energy standard of 50 percent by 2030.
Create more favorable conditions for customer-sited behind-the-meter distributed energy resources, like rooftop solar.
Deploy infrastructure to support 2 million electric vehicles (EVs) on Michigan roads by 2030 and fund incentive programs for the purchase of EVs and EV charging.
Adopt a statewide energy storage target to deploy 4,000 megawatts (MW) of grid scale storage by 2040 with interim targets and improve analysis of energy storage resources in utility Integrated Resources Plans through accurate modeling.
Reduce emissions related to heating homes and businesses by 17% by 2030.
Support advanced energy through business development, retention, and attraction.
Adopt and promote financing opportunities, including through Michigan Saves, on bill financing, and commercial property assessed clean energy (C-PACE) programs.
---
Highland Park To Use DOE Grant to Build 'Clean Energy Sovereignty'
Community solar, microgrids and other approaches to distributed generation have shown exciting promise in Michigan, but have been stymied by legal barriers.
Now, with a grant from the U.S. Department of Energy through the Communities Local Energy Action Program (LEAP), the city of Highland Park is now taking those legal barriers head-on in the next step of the community's work to use clean energy to become more independent of utilities.
The DOE selected Highland Park as one of just 22 cities around the country participating in the program, which is open to "low-income, energy-burdened communities that are also experiencing either direct environmental justice impacts, or direct economic impacts from a shift away from historical reliance on fossil fuels."
The city will use LEAP for technical assistance from the DOE with developing clean energy resources like solar and storage, including how to contend with legal barriers that make it difficult for a municipality to generate its own power without relying on the utility, Eric Geerlings, project manager with Michigan EIBC member Metro Consulting Associates (MCA), said. The grant application was a collaboration between the Highland Park Community Crisis Coalition (HPC3), whose members include Soulardarity, Avalon Village and Parker Village, and The City of Highland Park's Water & Engineering Department, administered by MCA.
Parker Village has pursued a vision of becoming a model community for "clean energy sovereignty," as described in a Union of Concerned Scientists case study of the neighborhood. Avalon Village, meanwhile, is building "a sustainable eco-village" and hopes to transform "one of the city's most blighted blocks into a safe, functional, and beautiful space for the entire community." Soulardarity is working towards city-wide energy democracy in Highland Park through installation of wifi-enabled solar streetlights and plans for 100% clean energy.
Through LEAP, the DOE will be looking at this work that has already been done, such as the UCS case study of Parker Village, and providing advice and support on how to advance these projects to improve affordability, reliability and community wealth-building in Highland Park, Geerlings said.
---
Michigan Business Leaders Show Support for C-PACE Legislation
Fifteen groups representing Michigan-based businesses, commercial property owners, and economic developers have sent a letter to Michigan House leaders expressing their "strong support" for legislation to expand the use of commercial Property Assessed Clean Energy Financing (C-PACE).
"We represent diverse industries and communities that have benefitted from the use of Michigan's C-PACE program and can attest to how C-PACE can improve business operations, revitalize communities, provide access to favorable financing, lower energy bills, and make properties more valuable – all while creating jobs in the process," the letter to House Speaker Jason Wentworth and Democratic Leader Donna Lasinski said. The bills referred to by the letter are HB 5011, HB 5012 and HB 5761.
C-PACE has been used for projects in 24 different local governments in Michigan, representing over $181 million of private capital and resulting in the creation of over 2,099 jobs. Signatories to the letter include the developers of many of these projects, from the construction of a highly energy-efficient apartment building in Detroit to a ski resort in Northern Michigan that can have a much smaller carbon footprint thanks in part to C-PACE financing.
The organizations signing the letter are: the Northern Lakes Economic Alliance, CL Enterprises, Leo Brown Group, G-Energy LLC, Keweenaw Economic Development Alliance, Koucar Management, Dymaxion Development, The Whitney Restaurant, Central Upper Peninsula Planning and Development Regional Commission, Mark J. Bennett, PLC, Lansing Area Economic Partnership, Treetops Resort, Invictus Equity Group, Western U.P. Planning & Development Region and the Saginaw Chamber of Commerce.
---
Michigan Energy Innovators Conference in East Lansing Coming Next Week
We are excited for the sold-out Michigan Energy Innovators Conference on April 26 at Michigan State University's Kellogg Hotel and Conference Center in East Lansing!
Typically our most popular event of the year, the Michigan Energy Innovators Conference provides attendees an opportunity to network, learn about innovations in advanced energy, and get an overview on the latest policy developments. This event includes: main-stage panels, several break-out panels with dozens of expert panelists, TED-style talks, and networking.
For information on sponsorship opportunities and benefits, please click here or contact Brianna Gerard at brianna@mieibc.org. Ticket sales have closed.
KEYNOTE SPEAKER
Tony G. Reames was most recently a professor of environment and sustainability at the University of Michigan, where he established the Urban Energy Justice Lab to conduct research and develop solutions on the production and persistence of racial, income, and geographic disparities in energy access, affordability, decision making, and participation. Reames served as a commissioned officer in the U.S. Army Corps of Engineers and worked in both the private and public sectors as a licensed professional engineer. He earned a B.S. in Civil Engineering from North Carolina Agricultural & Technical State University, a Master of Engineering Management from Kansas State University, and a Ph.D. in Public Administration from the University of Kansas.
FINAL BREAKOUT PANEL ANNOUNCED


MAIN STAGE + BREAKOUT SESSIONS
Peering Into the Crystal Ball: What the 2022 Election Could Mean for Energy Policy

Moderator: JR Tolbert, Advanced Energy Economy
Dr. Deeana Ahmed, Our Next Energy
Lauren Gibbons, MLive
Zachary Gorchow, Gongwer

Meet the Jetsons: Bringing Orbit City to the Motor City

Moderator: Commissioner Tremaine Phillips, Michigan Public Service Commission
Dr. Annick Anctil, Michigan State University
Robert Bollinger, Bollinger Motors
Manoj Karwa, Rhombus Energy Solutions

Harnessing Federal Resources: Opportunities to Enable Michigan's Energy Future

Moderator: Kerry Duggan, SustainabiliD
Cory Connolly, Michigan EGLE
Rose Dady, U.S. Department of Energy
Zach Kolodin, State of Michigan
Trevor Pawl, State of Michigan

Floods, Blizzards, and Heat Waves: The Role of DERs in Improving Reliability and Resilience

Moderator: Sally Talberg, Talberg Policy Solutions
Amy Heart, Sunrun
Donna Northern, Detroit Homeland Security & Emergency Management
Kevin Self, Schneider Electric

Energy Storage: Exploring the Future of the "Bacon of the Grid"

Moderator: Commissioner Katherine Peretick, Michigan Public Service Commission
Julian Boggs, Key Capture Energy
Nina Peluso, Form Energy
Caitlin Smith, Jupiter Power
Jessica Woycehoski, Consumers Energy

All Energy is Local: The Role of City, Township, and County Government

Moderator: Sarah Mills, University of Michigan
Brenden Miller, Lapeer County
Melissa Stults, City of Ann Arbor
Heather Zygmontowicz, City of Detroit
COVID-19 POLICY
Attendees of our Conference are required to be fully vaccinated against COVID-19 or have a negative COVID-19 test within 72 hours of the start of the event. The CDC defines fully vaccinated as two weeks after receiving a second shot of a two-dose vaccine or two weeks after the single-dose Johnson & Johnson vaccine. We will ask for proof of vaccine or negative test at registration. We will follow CDC guidelines with regards to COVID-19 and keep everyone updated as we get closer to the Conference. Michigan EIBC strongly suggests all attendees either be vaccinated or wear a mask inside the venue at all times if not fully vaccinated.
THANK YOU TO OUR CURRENT SPONSORS!
GIGAWATT

MEGAWATT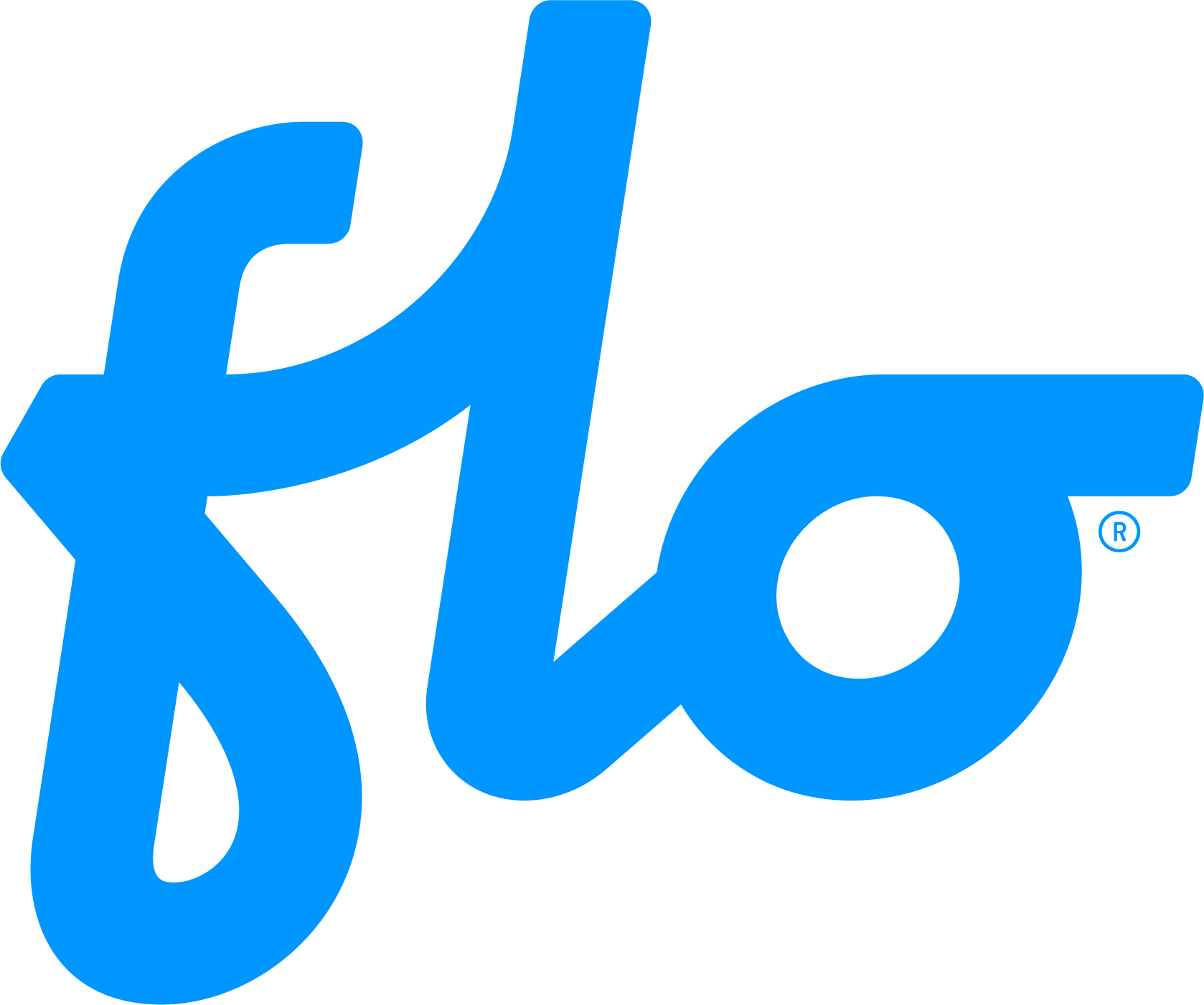 KILOWATT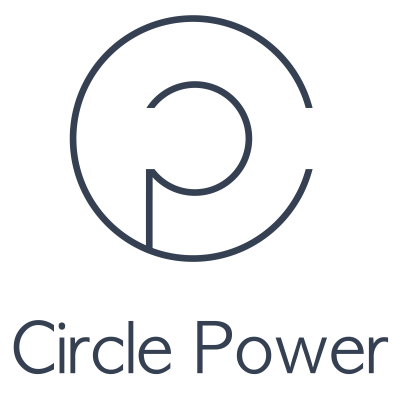 THE WATT

---
Renewing Members

Advanced Energy Management Alliance
Advanced Energy Management Alliance advocates for policies that empower and compensate customers appropriately–to contribute energy or energy-related services or to manage their energy usage–in a manner which contributes to a more efficient, cost-effective, resilient, reliable, and environmentally sustainable grid. Our members are providers and customers of Distributed Energy Resources, including Demand Response and Advanced Energy Management, united to overcome barriers to nationwide use of demand-side resources. Our Committees are active throughout North America, federally, regionally, and in states.
ChargePoint
ChargePoint is the largest electric vehicle (EV) charging network, with a growing global presence across North America, Europe, and beyond. The company offers a diverse portfolio of charging solutions for fleets and in every category EV drivers charge, at home, work, around town and on the road along with a suite of software and cloud services designed to optimize the user experience and make driving electric more seamless than ever. With more than 108,000 places to charge on its network and the mobile app (available on iOS and Android) that enables drivers to easily find available charging stations, start a charging session, receive status updates regarding their charging sessions, and more; ChargePoint is effectively serving the rapidly growing EV driver community. The software also provides analytics, pricing, and energy management along with many other services. ChargePoint drivers have avoided more than 89 million gallons of gas, which translates to over 298 million kgs of greenhouse gas emissions. Independent owners and operators of ChargePoint stations in Michigan have deployed over 1,500 charging spots from Monroe to Marquette.
Covanta Energy – Kent
The Kent County Waste to Energy facility is critical to Kent County's integrated solid waste system:
It generates electricity for 11,000 homes, about the number of residences in the City of Walker
It's a baseload energy source diversifying Michigan's renewable energy portfolio
We've recovered over 124,000 tons of scrap steel that would have otherwise not been recycled
We preserved 10 years of South Kent Landfill airspace, extending the life of the landfill
We provide good jobs for 50 employees
It generated 114,650,000 KWh of electricity in 2019
The Energy Alliance Group of Michigan
In 2012, The Energy Alliance Group of North America (EAG) was started for one purpose, to develop and deploy innovative solutions to energy, waste, and environmental challenges around the world. The differentiating strength of our methods for developing solutions is the holistic approach we take and the extensive knowledge we and our partners have, in technology, financing, incentives, and integrated services – all critical elements to insuring the highest return on investment (ROI) for our clients. Unlike most competitors, EAG is technology agnostic and solution driven. Representing or distributing no particular product or technology, our clients are provided with an optimal solution – not one in which EAG has a vested financial interest. In addition to reducing utility costs, we identify a number of incentives and operational savings to maximize our clients ROI. These include tax incentives, tax credits, utility choice, and other operational cost recovery services that complement the holistic approach we take. For each opportunity, EAG defines the total cost of ownership for a period of 20-years or longer. Combined with the utility reduction to be achieved, our life cycle cost models include qualified credits and incentives, and identify maintenance, end of life replacement costs and inflation costs – all representing the true cost of ownership and return on investment. This capability and area of expertise, allows a "cradle to grave" approach to efficiency improvement and cost recovery solutions for energy, waste, and environmental challenges, large or small. Together with our technology and service partners, EAG is considered a leader in developing and deploying solutions for energy, waste and environmental challenges, with an expertise in Property Assessed Clean Energy (PACE) funded projects.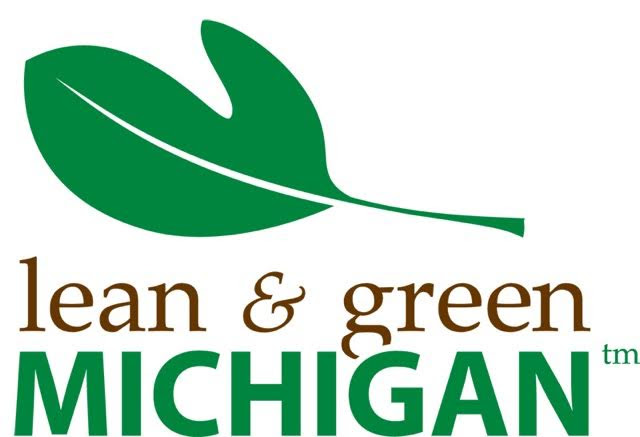 Lean + Green Michigan
Lean & Green Michigan helps commercial, industrial, multifamily and nonprofit property owners finance energy efficiency and renewable energy projects that are profitable for all parties – property owners, contractors, financial institutions and local governments. As of January 2020, 43 local governments representing 71% of Michigan's population are participating in our program, and we have facilitated financing of over $37 million in advanced energy projects throughout the state.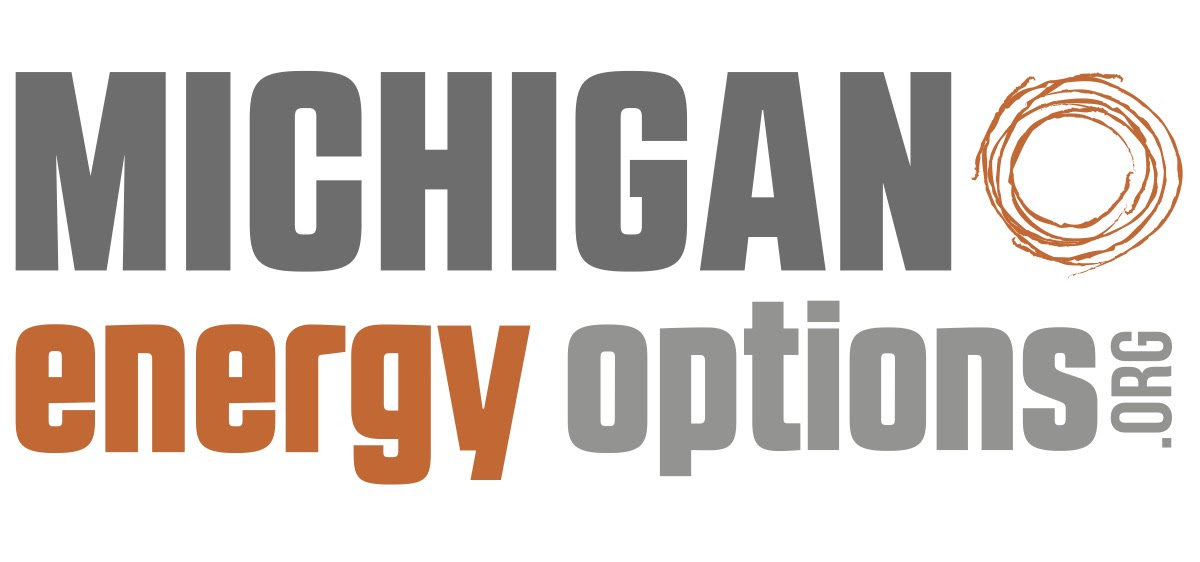 Michigan Energy Options
Michigan Energy Options (MEO) is a nonprofit that has been in business since 1978. From our offices in East Lansing and Marquette, we pursue daily our mission of guiding communities toward being more sustainable and resilient through the adoption of energy efficiency and renewable energy. We do this by providing our unbiased expertise, research and our results-driven programs, all the while working collaboratively with local governments, businesses and community leaders. Since 2008, MEO's work across the state has saved more than 200 million kilowatt hours, which translates into more than 426 million pounds of greenhouse gases being eliminated. We've reached nearly two million people, 6,000 businesses and 50 municipalities with our projects and programs in all 83 counties in Michigan. With $14 million of funding since 2008, we have been able to leverage more than $77 million of private sector investment into energy efficiency upgrades of buildings. In 2012, our own Lower Peninsula Office in East Lansing earned LEED Platinum–the highest rating possible–by the U.S. Green Building Council. Michigan Energy Options' precursor was Urban Options, a pioneering energy nonprofit in the state. In 2005 we opened the first energy nonprofit in the Upper Peninsula.

Petros PACE Finance, LLC
Petros PACE Finance has quickly become a national leader in providing low-cost, long-term PACE financing to commercial property owners. Petros PACE Finance has significant institutional backing and was founded by a team with a collective 60+ years of experience in building and assisting companies with strategic capital, advice, and strong business relationships. We have been involved in the PACE market since 2010 and have played a major role in the implementation of many PACE programs. Through our knowledge and experience, we have developed a flexible financing program designed to seamlessly help property owners and industry partners reap the many benefits of PACE financing.

Sunrun
Sunrun is the largest dedicated residential solar provider in the country. We have over a decade of experience helping nearly 135,000 homeowners choose clean, sustainable energy for their homes. We pioneered the "solar-as­-a­-service" model 10 years ago and since then we have been delivering on a vision to create a planet run by the sun. Sunrun's history of blending innovation with expertise began in 2007 when Sunrun co-founders invented this model of service—making clean solar energy affordable, mainstream, and accessible for everyone in the U.S. Sunrun makes going solar, and saving money on your electric bill, about as easy as it gets. Our innovation continues with Sunrun's BrightBox, an innovative solar and battery storage solution for homeowners who want the peace of mind that comes with backup electricity and maximum control over their energy bills. This enables our customers to better manage the energy generated directly from their rooftops. Sunrun employs more than 3,000 people throughout the United States. We're looking forward to helping Midwest families go solar to bring down their energy costs and create a cleaner, more sustainable environment for generations to come.
---
Michigan Energy News
---
National Energy News
---
Job Board
Attention Michigan EIBC members: if you have a job announcement you would like in the newsletter, please send a paragraph describing the position and a link to apply to Matt Bandyk at matt@mieibc.org. Please include in the email a specific end date for the job posting.
Advanced Energy Economy
Position: Executive Director, Texas Advanced Energy Business Alliance / Policy Director, AEE. Austin, Texas, location preferred, but other Texas locations will be considered. AEE seeks a smart, innovative, and politically savvy Director to join AEE's professional services team and lead our Texas engagement as the Executive Director of TAEBA. TAEBA's Executive Director will lead and shape policy advocacy strategies in Texas and will work collaboratively with team members to develop and implement multi-year strategies and campaigns designed to achieve policy successes at the state and wholesale market level that will expand markets for the advanced energy industry and accelerate the transition to clean energy in Texas.
Advanced Energy Economy
Position: Policy Director – Decision Maker Education and Engagement & Wholesale Markets. East Coast location. AEE seeks a smart, innovative, and politically savvy Director to join AEE's professional services team. To support the U.S. transition to 100% clean energy and electrified transportation, the Director will work with AEE team members to engage with and educate key decision makers on advanced energy, and to initiate, develop, and implement multi-year strategies designed to transform federally regulated wholesale electricity markets. The wholesale markets work will focus on building stakeholder coalitions in support of market rule changes necessary to support the growth of clean energy resources and speed the retirement of aging incumbent generating technologies in competitive wholesale electricity markets. The Director will also build and execute programs to educate key decision makers on advanced energy technologies and solutions to energy challenges facing them, whether through work with and at NARUC, regional NARUCs, or through other educational fora.
Ranger Power
Position: Assistant Development Manager
Ranger Power is seeking an Assistant Development Manager to join its development team in its Chicago office. As part of a small and dynamic development team, assistant development managers are expected to manage varying responsibilities as projects progress through the development process. As a developer at Ranger Power, you will drive all aspects of project development and strategy, including site prospecting and land acquisition, site analysis, landowner relations, permitting, interconnection, business development, and community engagement and outreach.
Ranger Power
Position: Development Intern Ranger Power is looking for a full-time summer intern for the summer of 2022. The Development Intern will be involved in all aspects of solar power project development, helping to review and prepare real estate contracts, completing various mapping exercises, and preparing presentations for various team members, and gaining exposure to the development process assisting the Michigan development team. This position provides individuals with an opportunity to gain exposure to both the development and project management sides of the business. Candidates should have some interest and possibly familiarity with the renewable energy industry and real estate, and excitement about furthering Ranger Power's mission to increase community-supported solar power throughout the Midwest. Please email a resume and cover letter to careers@rangerpower.com.
---
Michigan and National Energy Events
The 10th Annual Michigan Energy Innovators Conference will be held April 26 at the Kellogg Conference Center at MSU in East Lansing. Tickets and sponsorship opportunities are available now.
On July 12-14, PlugVolt will be hosting its next Battery Seminar in Plymouth, MI (USA) featuring an entire day of in-depth technical tutorials on solid-state batteries, next-gen anodes and cathodes, battery diagnostics, failures, battery management systems, etc. by world renowned professors from Top 50 US Universities. Attendees will also get an exclusive opportunity to tour INTERTEK Battery Testing Center of Excellence in Plymouth, MI (USA) firsthand, ask questions to resident experts, and enjoy some light appetizers and beverages while networking with industry peers. Register here.
Opportunities
The EV Exchange (EVX) is conducting a comprehensive survey with three critical stakeholder communities responsible for implementing our national strategy for the future of EVs, mobility, and climate change – 1. EV Manufacturers (and their supply chain), 2. Energy Infrastructure & Electric Grid companies, and 3. Federal & State Policy Makers and Regulators. Here is the survey link. Survey deadline for completion and submission is May 9.
Now in its fourth year, the E2 (Environmental Entrepreneurs) 1 Hotel's Fellowship provides funding to six Fellows each year to tackle the most pressing environmental issues across the country. Open to U.S.-based early and mid-career professionals and students, this yearlong, flexible fellowship provides $20,000 each to six selected fellows to support the execution projects that help advance climate action and a cleaner economy by engaging the power of businesses and making the economic case for the environment. Click here to find out more details about the program, which includes a link to apply. Applications will be accepted until May 9. This April and May, Michigan Energy Options (MEO) Executive Director John A. Kinch, PhD, will teach a course in the Grand Valley State University Seidman College of Business on "Energy, Climate and Michigan Communities." MEO is a member of MIEIBC and Kinch will host President Laura Sherman, PhD, speaking on "Renewable Energy Policy: The Good, Bad and The Not Enough." Other expert guest speakers will address the solar industry, community energy equity and resiliency, decarbonizing the business sector and climate action. The course is intended for business professionals, local government officials, engaged community members and college students. Scholarships are available! Visit the website about the course here.
Aaron Kurz, a former Michigan EIBC intern and University of Michigan alum, is working to build a state-level Science Policy Fellowship in Michigan, the Michigan Initiative for Science Policy (MISP). This program will place five recent STEM PhD recipients throughout the Michigan state government to provide a source of non-partisan, evidence-based information to decision makers. MISP will join the 10 other state programs throughout the country, including Idaho, Missouri, and New Jersey. Additional information about this initiative may be found at miscipol.org. If you are interested in providing written support for MISP, please contact Aaron at aaron.kurz@miscipol.org.
The U.S. Department of Energy (DOE) Solar Energy Technologies Office (SETO) has announced the Renewables Advancing Community Energy Resilience (RACER) funding opportunity, which will award $25 million in funding for projects to enable communities to utilize solar and solar-plus-storage to prevent disruptions in power caused by extreme weather and other events and to rapidly restore electricity if it goes down. Prior to submitting a full application for this opportunity, a concept paper is due on May 27 at 5:00pm ET. SETO will host an informational webinar on April 27 at 1 p.m. ET to discuss the funding program and the areas of focus. Register for the webinar here.
To meet customer demand for the voluntary green pricing program (MIGreenPower), DTE is issuing an RFP for new wind and solar projects, both with and without energy storage. The projects must be ready to achieve commercial operation in 2023, be located in Michigan, and be interconnected to MISO or distribution level transmission. Anyone who is interested should register their company information on the Power Advocate website at this link for solar projects and/or this link for wind projects. DTE will be accepting proposals through April 29.
EGLE Energy Services is offering $250,000 in grants to small manufacturers in Michigan to implement energy efficiency activities that can be completed by Aug. 31, 2022, with a maximum grant for $25,000 per manufacturer. Application deadline is April 30. Consumers Energy has released draft materials for its RFP that will solicit solar and wind generation projects in accordance with the company's expansion of its Voluntary Green Pricing Program. This RFP will be administered by Enel X, affiliated with Michigan EIBC member Enel Green Power. According to the RFP administrator, "questions pertaining to this RFP or the proposal submittal process can be sent via email to Enel X by way of VGPRFP@enel.com. In the event others within your organization did not receive this notice and are interested in being added to the RFP listserv, please send a request via email to VGPRFP@enel.com with contact details for those to be added. Final proposals are due May 31.
The Community Collaboration on Climate Change (C4) is seeking a full-time contract position to provide coordination of C4 leadership, organizational representatives, Grand Rapids residents, and the program deliverables. State of Michigan DNR is going big in solar with projects in the ground, others in development and additional ones being planned. DNR has released a Request for Proposal for Prequalification Program for Renewable Energy PPAs: www.michigan.gov/sigmavss. Use "Guest Access" to get the RFP. A previous round of pre-qualifications netted solar companies that then were able to bid on a portfolio of DNR solar projects in Southwest Michigan. Another portfolio in the Northern Region is in the works for later this year. Only companies who pre-qualify can bid on future DNR solar projects. Please direct all correspondence to the Solicitation Manager, Laura Gyorkos at gyorkosL@michigan.gov.
The Michigan Economic Development Corporation's PlanetM Testing Grant gives mobility companies the opportunity to access testing facilities around the state, including Mcity at the University of Michigan. Apply here.