Recent Posts
Blog Categories
Welcome to the weekly newsletter of the Michigan Energy Innovation Business Council (Michigan EIBC), the business voice for advanced energy in Michigan. Here's what's new this week:
Federal Action on EV Charging Standards Sets Up Next Steps for Mobility Infrastructure
The Biden administration recently published the first national standards for EV charging stations, part of the effort to build a national EV charging network using funds from the Bipartisan Infrastructure Law under the National Electric Vehicle Infrastructure (NEVI) Formula Program. Last year the State of Michigan submitted a plan, later approved by the U.S. Department of Transportation, to install chargers at at least 50-mile intervals along each of the state's designated Alternative Fuel Corridors (AFCs).
The new standards attempt to establish national consistency in areas like the qualification of technicians who install EV chargers, the interoperability of EV charging infrastructure, traffic control devices, network connectivity and information on publicly available EV charging infrastructure locations, pricing, charging station uptime, real-time availability and accessibility through mapping applications. "Prior to the establishment of this rule, there were no national standards for the installation, operation, or maintenance of EV charging stations, and wide disparities exist among EV charging stations in key components, such as operational practices, payment methods, display of price to charge, speed and power of chargers, and information communicated about the availability and functioning of each charging station," the final rule establishing the standards said.
The administration also said it will "soon" open a $700 million round to strategically deploy EV charging infrastructure and other fueling infrastructure projects in publicly-accessible locations. That funding is part of the five-year $2.5 billion Charging and Fueling Infrastructure (CFI) Discretionary Grant Program established by the Bipartisan Infrastructure Law.
Last year, Michigan EIBC, along with member companies and other partners, submitted a proposal to the Michigan Council on Future Mobility and Electrification (CFME) urging the creation of a coordinated and comprehensive transportation electrification plan for 2030 that would go along with the plan to use the NEVI funds.
---


Michigan EIBC and Advanced Energy United Affirm Legal Basis for Community Solar
In comments recently submitted to the Michigan Public Service Commission (MPSC), Michigan EIBC and Michigan EIBC trade organization member Advanced Energy United (formerly Advanced Energy Economy) defended the legality of non-utilities' and customers' ability to own and operate behind-the-meter distributed generation systems and community solar.
Across the country, a common structure for behind-the-meter distributed generation projects, such as solar at schools, is for a third party company to build the distributed energy resources and sell the power generated by those resources to customers so that customers who are unable to own resources themselves can do so. As part of its MI Power Grid initiative, the MPSC is investigating how to change its regulations in response to growing demand for distributed energy resources, and the Commission has requested stakeholders to answer several questions about the legality of various approaches to community solar and distributed generation more broadly.
In response to a question about whether the current legal framework prohibits third parties from directly charging customers on a volumetric basis for behind-the-meter distributed generation, our comments pointed to several elements of state law that explicitly recognize customers' rights to obtain and use self-service power. In addition, in response to a separate question, our comments said that there is nothing in Michigan or federal law that prohibits third parties from owning community solar or community solar-plus-storage projects.
Despite this, community solar projects still lack a clear legal framework under which to operate in Michigan, leading to uncertainty and barriers. Michigan EIBC strongly supports proposed legislation that would provide that framework.
---


First Breakout Panel Announced for the 11th Annual Michigan Energy Innovators Conference
Tickets are available for the 11th Annual Michigan Energy Innovators Conference at the Kellogg Hotel and Conference Center in East Lansing on April 26! We have just announced the first breakout panel for the conference: Creating an Electrified and Accessible Future for Mobility.
This full-day conference—our most popular event of the year—provides attendees an opportunity to network, learn about innovations in advanced energy, and get an overview on the latest policy developments. This event includes: main-stage panels, multiple break-out panels with dozens of expert panelists, presentations from industry experts, and networking.
The keynote speaker will be Maeve Stropf, Manager of Carbon Strategy and Sustainability Customer Engagement at Steelcase Inc. Maeve leads the team responsible for the company's carbon strategy development and implementation which includes maintaining carbon neutrality, progressing against ambitious science-based greenhouse gas emissions targets, and encouraging suppliers to set their own science-based targets. Relatedly, Maeve leads government affairs work in subject areas of climate, energy, and renewable energy in the State of Michigan and at the federal level in the US. She is also responsible for energy procurement in restructured power markets and global renewable energy procurement, and corporate reporting of energy and greenhouse gas emissions. In addition to these responsibilities, Maeve manages the Sustainability Customer Engagement team for the Europe, Middle East, and Africa market.
This full-day conference—our most popular event of the year—provides attendees an opportunity to network, learn about innovations in advanced energy, and get an overview on the latest policy developments. This event includes: main-stage panels, multiple break-out panels with dozens of expert panelists, presentations from industry experts, and networking.
We also invite you to become a sponsor of Michigan EIBC's Annual Michigan Energy Innovators Conference! Sponsors will benefit from networking with advanced energy industry leaders and experts. For information on sponsorship opportunities and benefits, please click here or contact Brianna Gerard at brianna@mieibc.org.
Thank You To Our Sponsors!
GIGAWATT
MEGAWATT
KILOWATT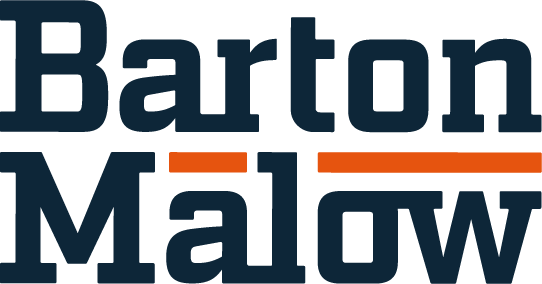 THE WATT
---
Renewing Members
Commonwealth Associates, Inc. ("Commonwealth") is a 100% employee-owned and -managed engineering and consulting firm profiled among the 2017 Top 10 Electrical Design Firms in the nation by EC&M magazine. Every day, our team of nearly 300 project managers, engineers, environmental experts, real estate brokers, licensed UAV pilots and other team members combine their talents to influence and shape the secure energy future. We do this by collaborating and innovating to meet the emerging needs of our utility, IPP, governmental, industrial and institutional clients. We also provide leadership to the industry through our professionals' active involvement planning and presenting at industry conferences and serving on the committees that are writing tomorrow's standards today. Our primary focus areas include: Power Generation and Energy, including Distributed Energy Resources and Microgrids; Electrical System Studies; Transmission and Distribution Line Engineering; Substation Engineering; Environmental and Permitting Services; Land and Right of Way Services; and Owners Engineering. Headquartered in Jackson, Michigan, Commonwealth has offices in Atlanta, Georgia; Columbus, Ohio; Lancaster, Pennsylvania; Seattle, Washington; and Spokane, Washington.
EDP Renewables North America
EDP Renewables North America LLC (EDPR NA), its affiliates, and its subsidiaries develop, construct, own, and operate wind farms and solar parks throughout North America. Headquartered in Houston, Texas, with 58 wind farms, nine solar parks, and seven regional offices across North America, EDPR NA has developed more than 8,800 megawatts (MW) and operates more than 8,200 MW of onshore utility-scale renewable energy projects. With more than 950 employees, EDPR NA's highly qualified team has a proven capacity to execute projects across the continent.
Headquartered in Detroit, Michigan, with employees around the world, General Motors is a company with global scale and capabilities. Our Vision is a World With Zero Crashes, Zero Emissions and Zero Congestion. Our diverse team brings their collective passion for engineering, technology, and design to deliver on this ambitious future, and the bold commitments we've made are moving us closer to realizing this vision.
Homeland Solar's mission is to make owning one's own power EASY and AFFORDABLE for individuals and organizations, public and private, commercial and residential. The company is an engineering, design and installation firm with a great professional reputation and a strong commitment to working with its customers to optimize energy solutions. Trust, reliability and economy are its hallmarks. Solar systems can be regarded as Mother Nature's gift of sustainability to our pale blue dot. Why not own your own power and support sustainability?
---
Michigan Energy News
---
National Energy News
---
Job Board
Attention Michigan EIBC members: if you have a job announcement you would like in the newsletter, please send a paragraph describing the position and a link to apply to Matt Bandyk at matt@mieibc.org. Please include in the email a specific end date for the job posting.
Michigan Economic Development Corporation
SVP & Chief Mobility Officer. Location: Lansing or Detroit (Hybrid/Remote Option)
The Senior Vice President & Chief Mobility Officer is responsible for the development and execution of strategies, policies, goals and objectives as they relate to the Office of Future Mobility and Electrification as outlined in Executive Order 2020-1. The position provides strategic oversight for The Office's goals of increasing mobility investment in Michigan, engaging more mobility startups, expanding Michigan's smart infrastructure, accelerating electric vehicle adoption in Michigan, enabling Michigan's mobility workforce, and bolstering Michigan's mobility manufacturing core. This position serves as a key member of the MEDC and Michigan Department of Labor and Opportunity (LEO) leadership team to accomplish the strategic goals and objectives of the corporation. The deadline for response is Feb. 20, 2023.
Pivot Energy
Manager, Policy & Market Strategy. Location: Denver, Colo.
The Manager of Policy and Market Strategy (West) is at the forefront of distributed solar policy and will help guide the company's development and advocacy strategies. Pivot operates nationwide, actively developing and owning commercial solar, community solar, small-utility and battery storage projects in more than a dozen states. We are also one of the leading low-income community solar providers. In an industry defined by regulation and legislation, it is an essential advantage to assess the impact of existing and new policies quickly and accurately, as well as to proactively shape policies where necessary.
---
Michigan and National Energy Events
The Ann Arbor 2030 District, in collaboration with the City's Office of Sustainability and Innovations (OSI), is launching the A2 Area Commercial Solar Program, which will provide one-on-one assistance to screen properties for solar potential, help with designing and releasing Request for Proposals to qualified installers, support in reviewing proposal responses and financial benefits and help review post-installation energy bills. A webinar about the program is being held on Feb. 28. Register here.
The Michigan Department of Environment, Great Lakes and Energy (EGLE) is holding a webinar on Feb. 28 about "Opportunities for Renewable Energy in Michigan's Commercial and Industrial Sector." This event will highlight the work conducted from the Michigan Clean Energy Assets Roadmap Program and will also feature speakers from Michigan EIBC member Centrepolis Accelerator at Lawrence Technological University. Register here.
Join Michigan EIBC, the Institute for Energy Innovation and the Michigan Department of Energy, Great Lakes and Environment (EGLE) on March 7 for a public convening at Hemlock Semiconductor Operations, LLC to discuss the landscape for corporate sustainability and renewable purchasing in Michigan. This event will include lunch + networking, a panel discussion with business leaders, and an optional (space limited) driving tour of Hemlock Semiconductor. Register here.
Registration is now open for the State of Michigan MI Healthy Climate Conference, which will be held at Huntington Place in Detroit on April 11-12.
Get tickets now for the Michigan Energy Innovators Conference at the Kellogg Center in East Lansing on April 26.
On July 18-20, PlugVolt will be hosting Battery Seminar 2023 in Plymouth, Mich., featuring an entire day of in-depth technical tutorials on cutting-edge battery research presented by industry subject matter experts and world renowned professors from Top 50 U.S. Universities. The next two days will include complementary industry updates provided by speakers from Automotive and Grid Storage OEMs, major battery manufacturers and global Tier 1 system developers and suppliers. Attendees will also get an exclusive opportunity to tour INTERTEK Battery Testing Center of Excellence in Plymouth, MI (USA) firsthand, ask questions to resident experts, and enjoy some light appetizers and beverages while networking with industry peers. Register here.
Save the dates Aug. 6-9 for the Mid-America Regulatory Conference (MARC) Annual Meeting at the JW Marriott in downtown Grand Rapids.
Opportunities
The Michigan Department of Health and Human Services (MDHHS) has issued a Request for Proposal (RFP) to expand the weatherization assistance program utilizing bipartisan infrastructure law funding for multi-family dwellings. The five-month award begins on May 1 and ends Sept. 30, 2023, with the total available amount being $1 million dollars. Successful applicants may be awarded funding annually through at least Sept. 30, 2028, based upon funding availability and acceptable performance. A pre-application conference will be held Feb. 27 and can be accessed here. For more information or to apply, visit the EGrAMS website.
Indiana Michigan Power (I&M) is developing a 2023 All-Source Request for Proposals ("2023 RFP") which seeks to secure supply-side generation consistent with the preferred portfolio outlined in the 2021 Integrated Resource Plan. Consistent with this plan, I&M seeks a combination of Wind, Solar, Combustion Turbines, Storage, and Supplemental Capacity resources. As part of the 2023 RFP, I&M will make available a portion of the retiring Rockport Plant site for bidders to propose Combustion Turbine generation projects as well as Storage projects for participation in the RFP. A pre-RFP stakeholder meeting will be held on March 1, and interested parties may register for that meeting here. Comments from stakeholders are due March 10.
Applications are being accepted for Climate Vine, a new climate membership to further create systems-level change. The yearlong membership kicks off with a 3-month themed cohort, the first of which is focused at the intersection of government incentives and climate deployment. Check out a free handbook on government incentives and apply here to be considered for this first cohort. Applications close on March 3 and are reviewed on a rolling basis.
The University of Michigan has issued a Proposed Request for Information and Qualification (RFI) Content for Onsite Solar Development. Interested parties may participate in a sourcing event that closes March 22.
The U.S. Department of Agriculture is soliciting applications from agricultural producers and small businesses in eligible rural areas for the Rural Energy for America Program (REAP) which offers grants and guaranteed financing for renewable energy systems and energy efficiency improvements. There is a deadline of March 31 for applications for unrestricted grant funds. More information is available here.
DTE is issuing a Request for Proposal (RFP) for 850 MW of new wind and solar projects, of which about 300 MW must be ready for commercial operation by March 31, 2025, and about 550 MW must be ready by March 31, 2026. Interested bidders can attend a pre-RFP conference being held on Jan. 31. Bids are due April 21.
The U.S. Department of Energy's Buildings Upgrade Prize (Buildings UP) is offering more than $22 million in cash prizes and technical assistance to teams across America with winning ideas to accelerate widespread, equitable energy efficiency and building electrification upgrades. Follow Buildings UP on HeroX.com for all prize-related updates. Phase 1 submissions are due by July 18.