Welcome to the weekly newsletter of the Michigan Energy Innovation Business Council (Michigan EIBC), the business voice for advanced energy in Michigan. Here's what's new this week:

Effort to Eliminate Distributed Generation Cap Continues Into 2022
Advocating for the elimination of the state cap on distributed generation was Michigan EIBC's biggest battle of 2021, and the effort will be just as important this year. The value of rooftop solar and other forms of distributed generation has never been clearer, but attempts by utility companies to limit DG are continuing. A recent study commissioned by Vote Solar found that the lowest-cost scenario for meeting the carbon neutrality goal set out by Gov. Whitmer includes distributed solar growing to 3 gigawatts by 2035, a far cry from the minimal growth projected by the utilities.
It is also clear that the utilities are going to try to further restrict distributed generation. In its latest electric rate case application, DTE is proposing to charge future customers in its residential solar program based on peak demand, slapping participants with a fee that could amount to $100 a month or more.
It is imperative that the advanced energy community not only resist these attempts to make distributed generation cost-prohibitive, but also work to eliminate the rooftop solar cap so that distributed generation can continue to grow. Constituents of Rep. Joe Bellino (R-Monroe), the chair of the House Energy Committee, are speaking out about his failure to advance the legislation to remove the cap. "By removing this cap, it allows for growth in renewable energy and just may put some money back in the pockets of Michiganders instead of contributing to the record profits of the utility corporations," Chris DeRoque writes in a recent letter to the editor in the Monroe News. "Rep. Bellino: Move that bill!"
If you want to learn more about what is happening to rooftop solar in this state, register for a virtual town hall on April 12 that is being organized by the Michigan Environmental Council and Michigan United. The town hall will examine the question: "What is Holding Up Solar Energy in Michigan?" Speakers will include Michigan EIBC Director of Legislative Affairs Christian Koch and Michigan EIBC member Michigan Solar Solutions President Mark Hagerty. 
---
Michigan EIBC Members Among Sustainability Leaders in Crain's
Crain's Detroit Business has released its list of Notable Leaders in Sustainability. We are thrilled to see several Michigan EIBC members included. Congratulations to all of these incredible individuals!
Lauren Bigelow, CEO, Growth Capital Network and Board Chair, Michigan EIBC and Institute for Energy Innovation
Kerry Duggan, CEO, SustainabiliD
Dan Radomski, Executive Director, Centrepolis Accelerator at Lawrence Technological University
Kristen Siemen, Vice President of Sustainable Workplaces, Chief Sustainability Officer at General Motors Co.
Mary Templeton, President and CEO, Michigan Saves
E'Lois Thomas, President, SEEL LLC (Solutions for Energy Efficient Logistics)
---




Final Report Issued on MI Power Grid Customer Education Workgroup
The Michigan Public Service Commission (MPSC) staff has released the final report of the Customer Education and Participation workgroup, part of the MPSC's MI Power Grid Initiative. This report considers the challenges that arise as energy customers shift from "passive" users to "active" users and "have the knowledge, information, tools, and access to ensure their ability to successfully participate in this transition."
Michigan EIBC and National Associate Members Advanced Energy Economy (AEE) and Advanced Energy Management Alliance (AEMA) were among the participating organizations in the stakeholder process and submitted comments that urged the MPSC to "strike an appropriate balance between data access and customer privacy."
The report has a number of recommendations that indicate the MPSC is working to achieve that balance. The recommendations include "that the Commission's communication and outreach staff hold annual convenings of utility outreach and communication staff to examine and review utility customer outreach and education efforts, identify respective barriers to program adoption, and discuss lessons learned and opportunities for improvement and Coordination."
---
Tickets Nearly Sold Out for Michigan Energy Innovators Conference on April 26
Tickets are on sale (and almost sold out!) for the Michigan Energy Innovators Conference on April 26 at Michigan State University's Kellogg Hotel and Conference Center in East Lansing.
We will also be hosting our Annual Lobby Day, the day after the conference, on Wednesday, April 27. This is a free event for members-only. For information on sponsorship opportunities and benefits, please click here or contact Brianna Gerard at brianna@mieibc.org.
KEYNOTE SPEAKER
Tony G. Reames was most recently a professor of environment and sustainability at the University of Michigan, where he established the Urban Energy Justice Lab to conduct research and develop solutions on the production and persistence of racial, income, and geographic disparities in energy access, affordability, decision making, and participation. Reames served as a commissioned officer in the U.S. Army Corps of Engineers and worked in both the private and public sectors as a licensed professional engineer. He earned a B.S. in Civil Engineering from North Carolina Agricultural & Technical State University, a Master of Engineering Management from Kansas State University, and a Ph.D. in Public Administration from the University of Kansas.
MAIN STAGE + BREAKOUT SESSIONS
Peering Into the Crystal Ball: What the 2022 Election Could Mean for Energy Policy

Moderator: JR Tolbert, Advanced Energy Economy
Dr. Deeana Ahmed, Our Next Energy
Lauren Gibbons, MLive
Zachary Gorchow, Gongwer

Harnessing Federal Resources: Opportunities to Enable Michigan's Energy Future
Floods, Blizzards, and Heat Waves: The Role of DERs in Improving Reliability and Resilience

Moderator: Sally Talberg, Talberg Policy Solutions
Amy Heart, Sunrun
Donna Northern, Detroit Homeland Security & Emergency Management
Kevin Self, Schneider Electric

Energy Storage: Exploring the Future of the "Bacon of the Grid"
All Energy is Local: The Role of City, Township, and County Government
COVID-19 POLICY
Attendees of our Conference are required to be fully vaccinated against COVID-19 or have a negative COVID-19 test within 72 hours of the start of the event. The CDC defines fully vaccinated as two weeks after receiving a second shot of a two-dose vaccine or two weeks after the single-dose Johnson & Johnson vaccine. We will ask for proof of vaccine or negative test at registration. We will follow CDC guidelines with regards to COVID-19 and keep everyone updated as we get closer to the Conference. Michigan EIBC strongly suggests all attendees either be vaccinated or wear a mask inside the venue at all times if not fully vaccinated.
THANK YOU TO OUR CURRENT SPONSORS!
GIGAWATT

MEGAWATT

KILOWATT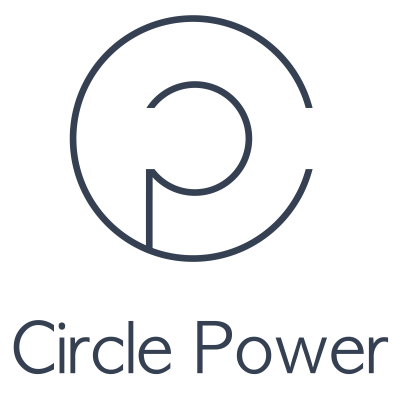 THE WATT



---
Michigan Energy News
---
National Energy News
---
Job Board
Attention Michigan EIBC members: if you have a job announcement you would like in the newsletter, please send a paragraph describing the position and a link to apply to Matt Bandyk at matt@mieibc.org. Please include in the email a specific end date for the job posting.
Advanced Energy Economy
Position: Executive Director, Texas Advanced Energy Business Alliance / Policy Director, AEE. Austin, Texas, location preferred, but other Texas locations will be considered.
AEE seeks a smart, innovative, and politically savvy Director to join AEE's professional services team and lead our Texas engagement as the Executive Director of TAEBA. TAEBA's Executive Director will lead and shape policy advocacy strategies in Texas and will work collaboratively with team members to develop and implement multi-year strategies and campaigns designed to achieve policy successes at the state and wholesale market level that will expand markets for the advanced energy industry and accelerate the transition to clean energy in Texas.
Advanced Energy Economy
Position: Policy Director – Decision Maker Education and Engagement & Wholesale Markets. East Coast location. AEE seeks a smart, innovative, and politically savvy Director to join AEE's professional services team. To support the U.S. transition to 100% clean energy and electrified transportation, the Director will work with AEE team members to engage with and educate key decision makers on advanced energy, and to initiate, develop, and implement multi-year strategies designed to transform federally regulated wholesale electricity markets. The wholesale markets work will focus on building stakeholder coalitions in support of market rule changes necessary to support the growth of clean energy resources and speed the retirement of aging incumbent generating technologies in competitive wholesale electricity markets. The Director will also build and execute programs to educate key decision makers on advanced energy technologies and solutions to energy challenges facing them, whether through work with and at NARUC, regional NARUCs, or through other educational fora.
Lean & Green Michigan
Position: Communications and Business Associate
Lean & Green Michigan is seeking a motivated and self-directed individual to join the team, communicating through a variety of media about all aspects of the Lean & Green Michigan PACE program. The successful candidate should have excellent writing and communication skills, experience with social media, enthusiasm for working in the business community, environmental policy, renewable energy and energy efficiency, attention to detail, and strong desire to deploy energy and water efficiency and renewable energy in Michigan.
Ranger Power
Position: Assistant Development Manager
Ranger Power is seeking an Assistant Development Manager to join its development team in its Chicago office. As part of a small and dynamic development team, assistant development managers are expected to manage varying responsibilities as projects progress through the development process. As a developer at Ranger Power, you will drive all aspects of project development and strategy, including site prospecting and land acquisition, site analysis, landowner relations, permitting, interconnection, business development, and community engagement and outreach.
Ranger Power
Position: Development Intern Ranger Power is looking for a full-time summer intern for the summer of 2022. The Development Intern will be involved in all aspects of solar power project development, helping to review and prepare real estate contracts, completing various mapping exercises, and preparing presentations for various team members, and gaining exposure to the development process assisting the Michigan development team. This position provides individuals with an opportunity to gain exposure to both the development and project management sides of the business. Candidates should have some interest and possibly familiarity with the renewable energy industry and real estate, and excitement about furthering Ranger Power's mission to increase community-supported solar power throughout the Midwest. Please email a resume and cover letter to careers@rangerpower.com.
---
Michigan and National Energy Events
On April 12 the Michigan Environmental Council and Michigan United are hosting a virtual town hall that will examine the question: "What is Holding Up Solar Energy in Michigan?" Speakers will include Michigan EIBC Director of Legislative Affairs Christian Koch and Michigan EIBC member Michigan Solar Solutions President Mark Hagerty. Register here.
The 10th Annual Michigan Energy Innovators Conference will be held April 26 at the Kellogg Conference Center at MSU in East Lansing. Tickets and sponsorship opportunities are available now.

On July 12-14, PlugVolt will be hosting its next Battery Seminar in Plymouth, MI (USA) featuring an entire day of in-depth technical tutorials on solid-state batteries, next-gen anodes and cathodes, battery diagnostics, failures, battery management systems, etc. by world renowned professors from Top 50 US Universities. Attendees will also get an exclusive opportunity to tour INTERTEK Battery Testing Center of Excellence in Plymouth, MI (USA) firsthand, ask questions to resident experts, and enjoy some light appetizers and beverages while networking with industry peers. Register here.  
Opportunities
This April and May, Michigan Energy Options (MEO) Executive Director John A. Kinch, PhD, will teach a course in the Grand Valley State University Seidman College of Business on "Energy, Climate and Michigan Communities." MEO is a member of MIEIBC and Kinch will host President Laura Sherman, PhD, speaking on "Renewable Energy Policy: The Good, Bad and The Not Enough." Other expert guest speakers will address the solar industry, community energy equity and resiliency, decarbonizing the business sector and climate action. The course is intended for business professionals, local government officials, engaged community members and college students. Scholarships are available! Visit the website about the course here.
The University of Michigan (U-M) is committed to achieving carbon neutrality for all Scope 2 emissions (purchased electricity) for the Ann Arbor, Dearborn and Flint campuses by 2025. To meet this goal, U-M seeks to procure 100 percent of purchased electricity from renewable (solar and/or wind) energy sources. U-M is seeking proposals for a Power Purchase Agreement or a Michigan Public Service Commission-regulated renewable electricity option. The RFP deadline is April 13. For more information contact Senior Procurement Agent William D. Erwin at wierwin@umich.edu.
Aaron Kurz, a former Michigan EIBC intern and University of Michigan alum, is working to build a state-level Science Policy Fellowship in Michigan, the Michigan Initiative for Science Policy (MISP). This program will place five recent STEM PhD recipients throughout the Michigan state government to provide a source of non-partisan, evidence-based information to decision makers. MISP will join the 10 other state programs throughout the country, including Idaho, Missouri, and New Jersey. Additional information about this initiative may be found at miscipol.org. If you are interested in providing written support for MISP, please contact Aaron at aaron.kurz@miscipol.org.
Indiana Michigan Power Company (I&M), via Charles River Associates (CRA) serving as the Independent Monitor, has released the 2022 All-Source RFP which seeks additional generation and capacity resources consistent with its 2021 IRP, including about 800 MW of wind, about 500 MW of solar and supplemental capacity resources. To view and download the RFP Documents, please navigate to the Documents section of the RFP website located at www.IMAllSourceRFP.com. Questions regarding this RFP should be emailed to I&M2022RFP@aep.com with cc to IMAllSourceRFP@CRAI.com. CRA will post a list of the non-confidential "Questions and Answers" to its website on a weekly basis following the issuance of the RFP until the Proposal Due Date. Proposals are due April 21.
To meet customer demand for the voluntary green pricing program (MIGreenPower), DTE is issuing an RFP for new wind and solar projects, both with and without energy storage. The projects must be ready to achieve commercial operation in 2023, be located in Michigan, and be interconnected to MISO or distribution level transmission. Anyone who is interested should register their company information on the Power Advocate website at this link for solar projects and/or this link for wind projects. DTE will be accepting proposals through April 29.
EGLE Energy Services is offering $250,000 in grants to small manufacturers in Michigan to implement energy efficiency activities that can be completed by Aug. 31, 2022, with a maximum grant for $25,000 per manufacturer. Application deadline is April 30. Consumers Energy has released draft materials for its RFP that will solicit solar and wind generation projects in accordance with the company's expansion of its Voluntary Green Pricing Program. This RFP will be administered by Enel X, affiliated with Michigan EIBC member Enel Green Power. According to the RFP administrator, "questions pertaining to this RFP or the proposal submittal process can be sent via email to Enel X by way of VGPRFP@enel.com. In the event others within your organization did not receive this notice and are interested in being added to the RFP listserv, please send a request via email to VGPRFP@enel.com with contact details for those to be added."  Final proposals are due May 31. 
The Community Collaboration on Climate Change (C4) is seeking a full-time contract position to provide coordination of C4 leadership, organizational representatives, Grand Rapids residents, and the program deliverables. 
State of Michigan DNR is going big in solar with projects in the ground, others in development and additional ones being planned. DNR has released a Request for Proposal for Prequalification Program for Renewable Energy PPAs: www.michigan.gov/sigmavss. Use "Guest Access" to get the RFP. A previous round of pre-qualifications netted solar companies that then were able to bid on a portfolio of DNR solar projects in Southwest Michigan. Another portfolio in the Northern Region is in the works for later this year. Only companies who pre-qualify can bid on future DNR solar projects. Please direct all correspondence to the Solicitation Manager, Laura Gyorkos at gyorkosL@michigan.gov.
The Michigan Economic Development Corporation's PlanetM Testing Grant gives mobility companies the opportunity to access testing facilities around the state, including Mcity at the University of Michigan. Apply here.