Welcome to the weekly newsletter of the Michigan Energy Innovation Business Council (Michigan EIBC), the business voice for advanced energy in Michigan. Here's what's new this week:
What Stimulus for Advanced Energy Could Look Like
 Despite many hours of negotiation in Washington, another major coronavirus relief package has been continually delayed due to political disagreements. As a result, it is impossible to predict exactly what will be in the final bill. But Congress is facing pressure to include several provisions that would enhance the advanced energy industry's ability to help the U.S. economy through recession.
For example, an impressive array of large companies, including McDonald's, Pepsi, Levi Strauss & Co., Adobe, Hewlett Packard Enterprise and the Renewable Energy Buyers Alliance (which includes Amazon, Apple, Microsoft and more) have sent a letter to Congress calling for a "green energy stimulus."
According to the letter, that stimulus should include direct payments for projects that qualify for the production tax credit and investment tax credit in order to "provide clarity and certainty to address financing constraints being encountered because of the economic downturn." The companies also called for investments into grid modernization and infrastructure upgrades, more incentives for energy efficiency and more.
A report from E2 and E4TheFuture details more specific investments Congress could make and estimates their economic impact. If Congress invested $99.2 billion into existing programs for renewable energy, energy efficiency and grid modernization, the report assumed, the U.S. could create 860,000 full-time jobs for at least five years.
Finally, a panel of the House Committee on Appropriations has proposed a U.S. Department of Energy budget bill that includes provisions that could be part of a stimulus package. Some of the specific steps could include $3 billion for the Weatherization Assistance Program, $2 billion for the Energy Efficiency and Conservation Block Grant program, $500 million for energy storage technology demonstration projects and $1 billion for grants to deploy charging infrastructure to support electric vehicles.  
---
Upcoming EV Convening Tackles Public Fleet Electrification
Michigan EIBC's series of electric vehicle (EV) Convenings continues on August 11 with the 11th entry. This virtual meeting will bring together stakeholders to discuss the electrification of transportation at a very opportune time. The pandemic has slowed EV sales in the short term, but has also exposed the resiliency of EVs, as seen by GM's decision to hold fast to its ambitious goals to roll out significantly more electric models.
Michigan's state government and municipalities are re-evaluating how to manage their fleets in the context of a pandemic and significant budget challenges. There are significant opportunities to save money, reduce emissions, and decrease fuel price risk by taking some early steps toward electrification. The Whitmer administration has elevated EV issues by creating the recently-launched Office of Future Mobility and Electrification, led by Chief Mobility Officer Trevor Pawl.
With that backdrop, the 11th EV Convening on August 11 will be on the topic of public fleet electrification, and will feature speakers including: 
Trevor Pawl, Chief Mobility Officer, State of Michigan, Office of Future Mobility and Electrification / MEDC
Julie Staveland, Acting Manager – Sustainability Section, Michigan Department of Environment, Great Lakes, and Energy
Missy Stults, Sustainability and Innovations Manager, City of Ann Arbor
Mary Till, Director of Business Development, Sawatch Labs
Aaron Viles, Program Manager, Electrification Coalition
Christian Williss, Director, Transportation Fuels and Technology, Colorado Energy Office
The 11th EV Convening is sponsored by the Michigan Department of Environment, Great Lakes and Energy (EGLE).  
---
Full Lineup for Energy Innovators Conference on Aug. 27
All speakers have been announced for the  8th Annual Energy Innovators Virtual Conference on Thursday, August 27 from 1:30 to 5:00 pm EST! Register here if you have not already, and review the lineup here:
Peering Into the Crystal Ball: What the 2020 Election Could Mean for Energy Policy
Discussion on Grid Modernization with Richard Kauffman moderated by MPSC Chair Dan Scripps
Talk with Nat Bullard: Advanced Energy and Power Sector Trends
Fireside Chat on Federal Energy Policy with Katherine Hamilton, Moderated by Kwafo Adarkwa
Keynote Speaker Patti Pope of CMS Energy
 The keynote speaker for the virtual conference is Patti Poppe, President and Chief Executive Officer of Jackson, Michigan based CMS Energy and its principal subsidiary, Consumers Energy, Michigan's largest utility and the nation's fourth largest combination utility.
Tentative Timeline
 1:30 pm – Welcome
1:45 pm – 4:00 pm – Programming including keynote address by Patti Poppe, conversations with national experts, and panel discussion focused on energy and the election
4:00 – 5:00 pm – Virtual Happy Hour (sponsored by Geromino Energy and Ranger Power)

Note: Registered attendees will receive a $15 GrubHub electronic gift card (while supplies last) prior to the event that can be used for the Virtual Happy Hour starting at 4:00 pm. 
Event Sponsors
Terawatt Level
                      
Gigawatt Level
Megawatt Level
Kilowatt Level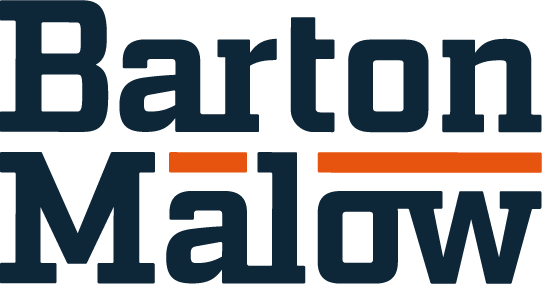 ---
Renewing Members
Covanta Kent, Inc.The Kent County Waste to Energy facility is critical to Kent County's integrated solid waste system:• It generates electricity for 11,000 homes, about the number of residences in the City of Walker
• It's a baseload energy source diversifying Michigan's renewable energy portfolio
• We've recovered over 124,000 tons of scrap steel that would have otherwise not been recycled
• We preserved 10 years of South Kent Landfill airspace, extending the life of the landfill
• We provide good jobs for 50 employees
• It generated 114,650,000 KWh of electricity in 2019

Dickinson Wright
Dickinson Wright PLLC is a general practice business law firm dedicated to exceeding client expectations, with more than 450 attorneys in more than 50 practice areas. Headquartered in Detroit and founded in 1878, the firm has eighteen offices in Michigan, Ohio, Kentucky, Tennessee, Nevada, Arizona, Washington, D.C., Toronto, Florida and Texas. The firm is very active in clean energy.

Michigan CAT
Michigan CAT Power Systems is Michigan's premier provider of turnkey Combined Heat & Power (CHP or Cogen) systems. We have the expertise to optimize a CHP system for your facility and the boots on the ground to make sure you get the most out of your investment. Plus, as your Caterpillar dealer, only we can offer best in class CAT power generation equipment that is built in the USA.
Michigan CAT is also recognized as a leader in providing landfill solutions. Decades of leadership in converting landfill gas to viable energy mean millions of "green" kilowatts provided. Our CHP; Landfill customers include operations across the nation-with hundreds of generators operating in diverse applications. 
---


Michigan Energy News
National Energy News
---

Online Resources
Due to the number of events that have been canceled or postponed due to the pandemic, we are sharing some online events, webinars and tutorials on advanced energy topics that may be of interest.
The National Regulatory Research Institute has a three-part webinar series on "The Impact of COVID-19 on Utility Rate Making."
Due to COVID-19, PlugVolt is offering complimentary access to a webinar series that provides a guide to how to select primary and secondary cells for battery products.
The Small Business Association of Michigan has many online resources including Youtube webinars and daily video briefings about COVID-19 and how small businesses in Michigan can cope.
Norton Rose Fulbright regularly organizes webinars featuring experts and executives of major companies, such as this one on the challenges that COVID-19 and low commodity prices pose to the energy industry.
The Clean Energy Group has a huge archive of webinars and presentations related to net metering, energy efficiency, EVs, energy storage and much more.
The Energy Storage Association has a number of upcoming and recorded webinars covering many different facets of energy storage. 
---

Michigan Energy Events
Every Tuesday at noon from June 23 to August 25, Michigan EIBC member Michigan CAT is holding an Advanced Energy 101 training series of webinars for engineers, focusing on software tools, design resources and project development for distributed power generation systems. Participants can earn up to 10 professional development hours. Register for free by June 22.
Sustainable Agriculture Research & Education's workshop on simulating the payback of solar PV systems has sessions on July 28, July 30, Aug 4 and Aug 6. Learn more here.
The NetZeroBuild Summit 2020, bringing together the key stakeholders involved in the Midwest's value chain for net-zero construction in residential, commercial, academic and government buildings, is in Novi from August 25-26 (New dates due to delay related to the coronavirus.)
PlugVolt's next Battery Seminar has been postponed from the previous dates of July 21-23, 2020, to July 13-15, 2021.   
National Energy Events
 The Great Plains Institute is holding a webinar series on the Midwestern clean fuels policy. Learn more here. 
Opportunities

The Michigan Department of Natural Resources released new RFPs for utility-scale solar systems at sites in northern Michigan, one in Dickinson County and the other in Crawford County. Find more information here.

The Kent County Department of Public Works is looking for an anchor tenant for its planned Sustainable Business Park. Learn about the RFP here.

The Green Task Force is requesting that non-profit and faith-based organizations fill out a brief survey to assess readiness for solar projects.

The Michigan Economic Development Corporation's PlanetM Testing Grant gives mobility companies the opportunity to access testing facilities around the state, including Mcity at the University of Michigan. Apply here.

Ann Arbor Public Schools have an RFP for an electric bus charging station.

The Detroit 2030 District is a free program that challenges Detroit building owners and managers to reduce wasted energy. Those that achieve the greatest reductions from the prior-year baseline will be recognized at the first annual Detroit Energy Challenge Award Ceremony in 2021. Visit 2030districts.org/Detroit to find out more information including how a building can apply.

The Michigan Energy Office's Small Manufacturers Energy Waste Reduction Incentive Pilot is offering rebates of up to $15,000 per company for small manufacturers that can implement energy efficiency activities between Oct. 1, 2019 and July 31, 2020. There is a 100% minimum match requirement. Click here to learn more about eligibility and apply.