Welcome to the weekly newsletter of the Michigan Energy Innovation Business Council (Michigan EIBC), the business voice for advanced energy in Michigan. Here's what's new this week:


Energy Innovators Conference: New Date Announced
We're excited to announce that the 8th Annual Energy Innovators Conference – originally scheduled for April 22 – will now take place virtually on Thursday, August 27 from 1:30 to 5:00 pm EST.
The content of the half-day virtual conference will feature prominent speakers and panelists who will discuss the latest energy-related topics and innovations. The last hour of the conference will be a fun Virtual Happy Hour, which will give attendees the opportunity to socialize and network.
The keynote speaker for the virtual conference is Patti Poppe, President and Chief Executive Officer of Jackson, Michigan based CMS Energy and its principal subsidiary, Consumers Energy, Michigan's largest utility and the nation's fourth largest combination utility.
Event Sponsors
Terawatt Level
Gigawatt Level
Megawatt Level
Kilowatt Level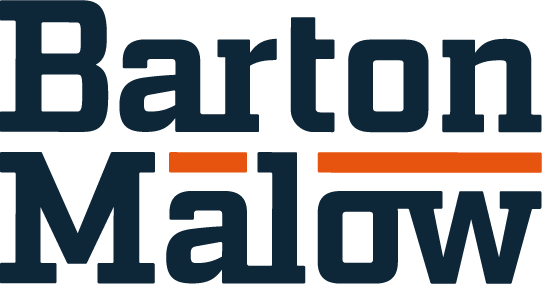 ---


More Certainty for Renewable Projects Comes From Federal Government
Last week the U.S. Treasury Department announced that wind and solar projects would have more time to qualify for certain deadlines for tax credits. This move provides much-needed certainty in a very difficult time for project developers.
Renewable projects must finish construction under a certain timeline in order to qualify for the full value of federal tax credits available at the time the projects commenced. Treasury's decision gives projects that began in 2016 and 2017 five years, up from the previous four years, to finish construction and still qualify for the production tax credit that applies to the year they began construction. That means, for example, that projects that began construction in 2016 will not have to rush to finish by the end of this year in order to receive the full production tax credit (which begins ramping down each year for projects that begin construction after 2016).
The extra time is important because, for example, the pandemic has created supply chain issues for some wind projects that could delay the procurement of necessary materials.
Treasury also allowed solar projects that purchased equipment in 2019 that won't be delivered until 2020 assurance that they will receive safe harbor for tax credits. That aspect of the decision, according to observers, should give investors in renewable projects more confidence.
---

Public Event On Transforming Energy Use In The Built Environment
The electrification of heating, hot water, cooling and other energy-intensive systems in the built environment is an essential part of many efficiency and emissions reduction plans being implemented by states, cities and businesses large and small. Michigan EIBC invites all members of the public to learn more at the June 9 Energy in the Built Environment Webinar from 12 to 1 pm.

The event features Donnel Baird, founder of BlocPower, a Brooklyn-based startup that since 2012 has completed energy projects in nearly 1,000 buildings and delivers results ahead of schedule and under budget. BlocPower utilizes its proprietary software for analysis, leasing, project management, and monitoring of urban clean energy projects and its customers are saving 20-40% on their energy bills each year. Baird will discuss why building electrification is a growing trend and how it's unfolding in his daily work.
The event also features Jacob Corvidae, principal at the Rocky Mountain Institute, who will provide an overview of the latest developments in energy use and generation in the built environment, including developments around building electrification, the integration of distributed energy resources, demand response, and overall building efficiency practices.
---



Michigan Energy News
National Energy News
---

Online Resources
Due to the number of events that have been canceled or postponed due to the pandemic, we are sharing some online events, webinars and tutorials on advanced energy topics that may be of interest.
The National Regulatory Research Institute has a three-part webinar series on "The Impact of COVID-19 on Utility Rate Making."
The Michigan Energy Providers Conference is switching to a virtual format and will occur on July 30.
Due to COVID-19, PlugVolt is offering complimentary access to a webinar series that provides a guide to how to select primary and secondary cells for battery products.
The Small Business Association of Michigan has many online resources including Youtube webinars and daily video briefings about COVID-19 and how small businesses in Michigan can cope.
Norton Rose Fulbright regularly organizes webinars featuring experts and executives of major companies, such as this one on the challenges that COVID-19 and low commodity prices pose to the energy industry.
The Clean Energy Group has a huge archive of webinars and presentations related to net metering, energy efficiency, EVs, energy storage and much more.
The Energy Storage Association has a number of upcoming and recorded webinars covering many different facets of energy storage.
---

Michigan Energy Events
Join regional initiative Net Zero F.A.S.T. for a June 10webinar about strategies for implementing and financing projects to reduce a business, organization or municipality's carbon footprint.
PlugVolt's next Battery Seminar has been postponed from the previous dates of July 21-23 to October 6-8 in Bloomfield Hills, Mich.
The NetZeroBuild Summit 2020, bringing together the key stakeholders involved in the Midwest's value chain for net-zero construction in residential, commercial, academic and government buildings, is proceeding as a virtual conference on August 25-26 (New dates due to delay related to the coronavirus.)
National Energy Events
The Midwest Solar Expo, previously scheduled from May 19-21, has been rescheduled to June 15-17 as a 3D Virtual Event.
Opportunities
The Green Task Force is requesting that non-profit and faith-based organizations fill out a brief survey to assess readiness for solar projects.The Michigan Economic Development Corporation's PlanetM Testing Grant gives mobility companies the opportunity to access testing facilities around the state, including Mcity at the University of Michigan. Apply here. 5 Lakes Energy is seeking to hire a full-time campaign coordinator for the Land and Liberty Coalition, a Midwest regional collaborative fighting at the local level for the successful siting of renewable energy projects. Click here for the full job description including responsibilities, qualifications, and application instructions.
Ann Arbor Public Schools have an RFP for an electric bus charging station.
The Michigan Department of Natural Resources has two new RFPs related to renewable energy projects at the Oden Fish Hatchery. The RFPs are published on the state's online bidding portal. Search for numbers 20*1376 and 20*1377 (Note: These RFPs have been put on hold until further notice).
The Michigan Department of Natural Resources also plans to publish a RFP for leasing state forest land to utility-scale solar arrays. Go to the online bidding portal and use commodity code 91018 – Energy Systems, Solar Installation Systems.
The Detroit 2030 District is a free program that challenges Detroit building owners and managers to reduce wasted energy. Those that achieve the greatest reductions from the prior-year baseline will be recognized at the first annual Detroit Energy Challenge Award Ceremony in 2021. Visit 2030districts.org/Detroit to find out more information including how a building can apply.
The United States Department of Agriculture's Rural Business-Cooperative Service is seeking applications for its Rural Energy for America Program, which makes loan guarantees and grants available for renewable energy systems, energy efficiency, energy audits and more. The deadlines to apply for renewable energy system and energy efficiency improvement grants are Oct. 31, 2019, and March 31, 2020, while applications for loan guarantees are accepted year-round. Find out more here.
The Michigan Energy Office's Small Manufacturers Energy Waste Reduction Incentive Pilot is offering rebates of up to $15,000 per company for small manufacturers that can implement energy efficiency activities between Oct. 1, 2019 and July 31, 2020. There is a 100% minimum match requirement. Click here to learn more about eligibility and apply.