On March 29, DTE filed its integrated resource plan (IRP), providing a plan for the utility's future resource needs. Because DTE is one of Michigan's two large investor-owned utilities (IOUs), the IRP has significant implications for the advanced energy industry and Michigan EIBC members.
Under PA 341 of 2016, each electric utility regulated by the Michigan Public Service Commission (MPSC) is required to submit an IRP for review and approval by the MPSC. Each utility IRP must include a 5-year, 10-year, and 15-year projection of the utility's load obligations and a plan to meet those obligations, among other elements.
Consumers Energy, Michigan's other large IOU, filed its IRP in June 2018 and Michigan EIBC intervened in that case. Consumers' proposed IRP largely represents a shift toward a future with more advanced energy, including increased energy efficiency, 5000 MW of new solar capacity by 2030, the retirement of two coal-fired units, and no new gas generation.
DTE's IRP places a greater emphasis on planning for the next 3-5 years, acknowledging a greater level of uncertainty beyond the 5 year planning horizon. The plan indicates that the amount of future renewable build will depend on enrollment in DTE's voluntary green power pricing program. Major electricity users such as GM, Ford, and the University of Michigan have recently committed to participating in DTE's voluntary green power pricing program. Michigan EIBC has been involved in efforts to improve this program at the MPSC.
Other notable parts of the DTE IRP for EIBC members and the advanced energy industry include limited solar plus storage pilot programs, approximately 700 MW of wind between 2020-2040 (which would fulfill the demand from the VGPP program), the acceleration of coal retirements, and an increase in energy efficiency.
The deadline to file a petition to intervene in the DTE IRP case before the MPSC is on April 18 and the scheduling conference will be held on April 26. Michigan EIBC members who are interested in learning more about the DTE IRP or participating in the case should please reach out to us at mieibc@mieibc.org.

---

Solar Tax Bills Discussed at Michigan House Committee on Tax Policy
Today, House Bills 4068 and 4069 introduced by Representative Bronna Kahle and House Bills 4465 and 4466 introduced by Representative Yousef Rabhi were the subject of discussion in the Committee on Tax Policy in the Michigan House of Representatives. Michigan EIBC vice president Cory Connolly attended the committee meeting and spoke in support of the bills (If you missed the meeting, video will be avalable here in the next several days).
The bills are familiar to Michigan EIBC and our members. They were originally introduced by Representative Barrett as House Bills 5143 and 5680 last year. Those bills were passed with overwhelming support in the House and Senate last year, but were vetoed by former Governor Rick Snyder in December of 2018.
HB 4068 and HB 4465, like HB 5143 before them, apply to commercial and industrial properties and would exempt behind-the-meter distributed energy generation systems from real property tax assessment. It would apply to fuel cell, photovoltaic, solar-thermal, wind, CHP, microturbine, miniturbine, stirling cycle, battery cell, clean fuel, and electricity storage systems. Such an exemption was originally created through 2002 PA 549authored by Sen. Randy Richardville, but has since expired.
Under HB 4068 and HB 4465, those technologies would again be exempt from property taxes as long as they are used to generate electricity that is 1) used on-site, 2) used to offset all or a portion of the commercial or industrial energy used on that property, and 3) is no more than 150 kw. Additionally, a provision was added in committee to clarify that true cash value of eligible systems be under $80,000 (which refers to a threshold determined in MCL 211.9o which was passed in 2012).
HB 4069 and HB 4466, like HB 5680 before them, apply to residential properties and would add alternative energy systems to the list of repairs and household upgrades that are not considered when determining the true cash value of a property for assessment purposes, until the property is sold. It does this by adding alternative energy systems to the list of "Eligible Repairs" under the Mathieu-Gast Act (MCL 277.27(2)).
Michigan EIBC sees these bills as important in providing clear and consistent tax treatment for rooftop solar in Michigan and we are eager to support these bills and their passage in the Michigan legislature.
---
Learn About the Crossroads of Mobility and Energy at EIBC Events
Energy and mobility are converging more than ever before here in Michigan. With increased attention on Michigan's road infrastructure, Michigan EIBC is helping drive conversation about how to include vehicle electrification in our transportation future.
On April 23, at Michigan EIBC's Annual Member Meeting, join us for a mainstage panel called "Fix the Damn Roads: The Crossroads of Mobility and Energy in Michigan." The panel will feature some of Michigan's the leaders in shaping transportation policy for a timely conversation.
Fix the Damn Roads: The Crossroads of Mobility and Energy in Michigan
Then on May 3rd, don't miss Michigan EIBC's 7th EV convening as we bring together a broad set of industry stakeholders for a discussion on how the new administration can lead the push toward electric vehicles. The convening will include a robust conversation on what state government can do on the following topics:
State EV fleet procurement;
EV ready community and EV ready building codes;
Improving coordination on EVs within state government and in the nonprofit sector ; and
Leveraging Volkswagen settlement funds to support EVs.
---
Tickets are running out! 7th Annual Member Meeting
Tuesday, April 23, 2019
9:00 am – 4:30 pm
MSU Kellogg Hotel & Conference Center
We are almost sold out for this year's Annual Member Meeting on Tuesday, April 23 at the Kellogg Center in East Lansing. This full-day conference is our most popular event of the year and provides attendees the opportunity to network and learn about the latest innovations and topics in the advanced energy sector. This meeting is open to both Michigan EIBC members and non-members.
For Michigan EIBC members, don't miss our member breakfast and lobby day!
Please RSVP today to attend the Member Breakfast which takes place from 8:00 to 8:45 am before the Annual Member Meeting on April 23. We are excited to announce that MPSC Chairman Sally Talberg will be our special guest at the breakfast.
Lobby Day in Lansing takes place on Wednesday, April 24 (day after the Annual Member Meeting). Registration is now open and will close on Friday, April 19 at noon. Please follow this link to register: https://www.eventbrite.com/e/lobby-day-in-lansing-tickets-55419824186

Thank you to our Sponsors!
TERAWATT LEVEL
Gigawatt Level

Megawatt Level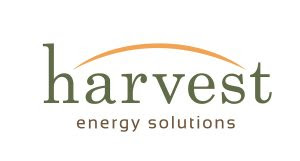 Kilowatt Level

---
Michigan Energy News
National Energy News
---
Michigan Energy Events

The Michigan Energy Office will host an electric vehicle ride and drive on Wednesday, April 17, in Lansing. The event will take place at the Michigan Agency for Energy, 7109 W. Saginaw Highway, Lansing. A food truck is also scheduled to be present from 11:30 a.m. to 1:30 p.m
Join the Michigan Energy Innovation Business Council for its 7th Annual Member Meeting, featuring cutting-edge energy topics including the convergence of distributed technologies and new load growth. April 23 in East Lansing, MI. Register today!

Members Only: Michigan EIBC members are invited to join us in downtown Lansing on Wednesday, April 24 for Lobby Day. During Lobby Day, Michigan EIBC staff, members, and our lobby team at Dykema meet one-on-one with Michigan State Legislators and their staff to discuss current and future issues for the advanced energy industry.

On Thursday, May 2nd from 8am-2pm, member company Lean & Green Michigan is hosting a PACE Summit at the IBEW Local 58 Zero Net Energy facility in Detroit. Register here.

Michigan EIBC will be hosting it's 7th EV Convening in Lansing at the Michigan Municipal League on May 3rd. Register here.

Save the date for the U.P. Energy Summit on Friday, June 14 at Northern Michigan University. Free to attend. Additional details will be made available on the U.P. Energy Summit website.

The IEEE Transportation Electrification Conference & Expo (ITEC) www.itec-conf.com will be held in Novi, MI. 19-21 June 2019. (ITEC'19) is aimed at helping the industry in the transition from conventional vehicles to advanced electrified vehicles.

National Energy Events

Join solar, clean energy & utility experts at the 6th annual Midwest Solar Expo, May 1-2, 2019 in Minneapolis, MN. Two action-packed days of all-star speakers, exhibition, networking, SolarWakeup Live! interviews, startup showcase, receptions & more. Register today!

Attend the Illumination Energy Summit in Columbus, Ohio May 15-16. Register here.DISCOUNT for Michigan EIBC members to Advanced Energy Now | East • June 13 • Richmond, VA: Join us at AEE's new regional energy policy conference, Advanced Energy Now | East, to network with industry leaders and work on an action agenda for growing your business. Full agenda and speaker bios available – HERE. For registration code, EIBC members should reach out to mieibc@mieibc.org
Attend the Grid Evolution Summit hosted by SEPA on July 29 – August 1, 2019 | Washington, DC